Do you love chicken but don't want to be stuck in the kitchen prepping and cooking? Lucky for you, TODAY is teaming up with celebrity chefs to make things simpler for you. This week, TODAY is launching a cooking series titled "Super Simple Chicken: The Only Recipes You'll Ever Need," which features 5 days of delicious dishes.

On Day 2, we're featuring Tim Love's delicious chicken under a brick with chimichurri sauce.
Shopping list/Ingredients
1/4 cup smoked paprika
1/4 cup granulated garlic 
1 tablespoon onion powder
1 tablespoon cayenne pepper
1 tablespoon chili flake
1/4 cup kosher salt
1/4 cup peanut oil
1 whole organic chicken (3 lbs) 
Directions
Preheat grill on medium-high. Using kitchen shears, remove the backbone of the chicken and open chicken like a book. Rub chicken with peanut oil.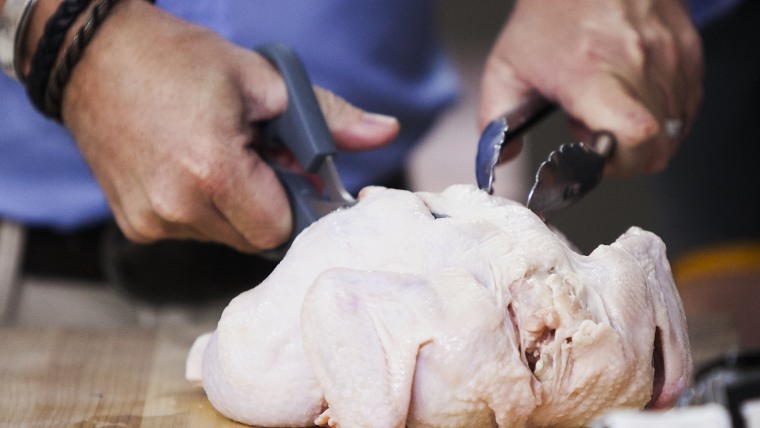 Mix dry seasoning together well. Season chicken on both sides liberally.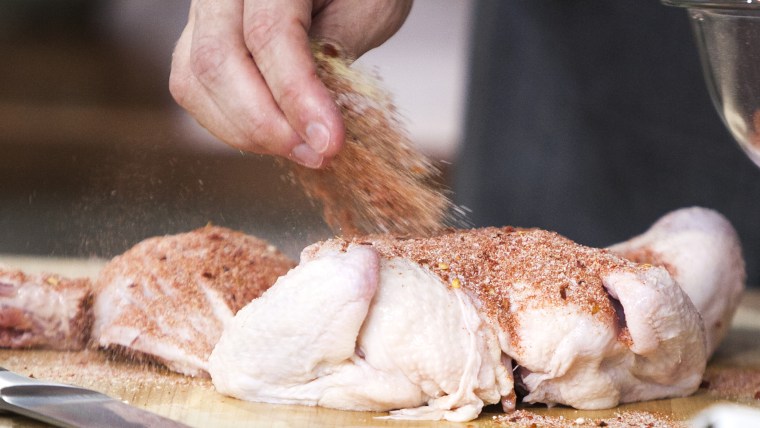 Heat a cast iron pan or plancha on your grill. Add a thin layer of peanut oil to pan or plancha. Place chicken on cast iron skin side down and then place foil wrapped brick on top. Let sear for 6 to 8 minutes and then slide into an oven heated to 375 degrees. Continue to cook until the internal temp of the chicken is 165 degrees.

Remove and serve immediately with chimichurri and fresh lemons.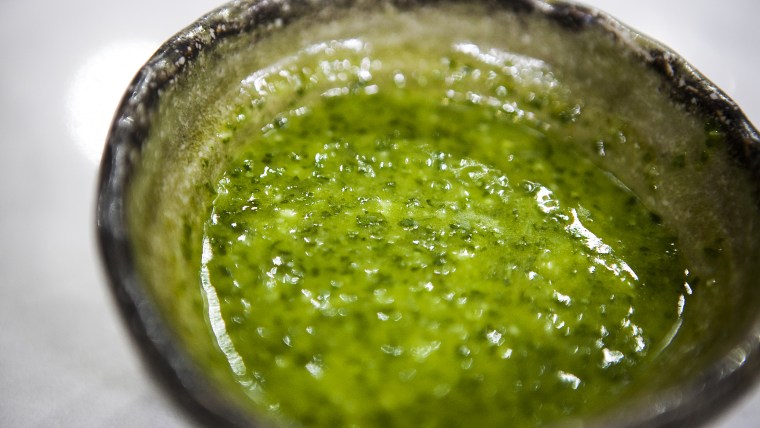 Chimichurri
3-4 garlic cloves
¼ cup basil fresh
¼ cup cilantro fresh
¼ cup chives fresh
1 each lime zest and juice
1 each orange juice
2 cups olive oil
Salt & pepper to taste
Place garlic, herbs and citrus juices in the bowl of a food processor. Pulse a few times to coarsely chop herbs and garlic. Add oil and zest and pulse until well combined but still coarse. Season with salt & pepper to taste.