Have you ever said that the one thing missing from your morning latte was a spicy kick? Well, Tim Hortons has you covered.
The Canadian fast-food chain is debuting the Buffalo Latte. It has all the makings of your classic latte, plus "Buffalo sauce flavor" and "a dusting of zesty Buffalo seasoning."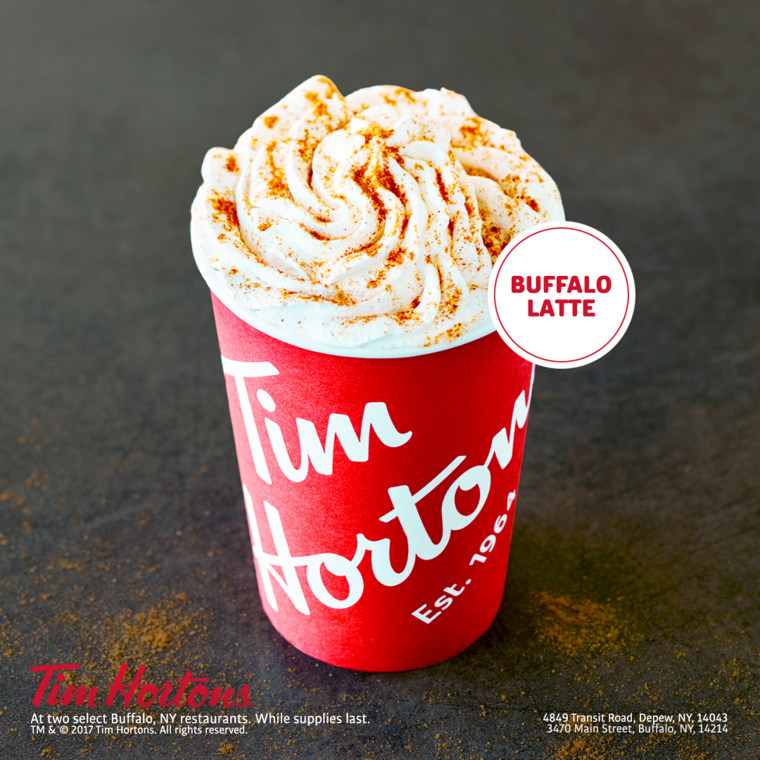 "Tim Hortons and Buffalo sauce were both born in 1964, so why not take these two Buffalo staples and combine them?" said Stephen Goldstein, Regional President, Tim Hortons U.S. in a press release. "The unlikely pairing of sweet mocha and tangy Buffalo sauce come together to create an unexpectedly delicious sweet and spicy treat we hope our guests will enjoy."
The reactions to this "sweet and spicy treat" have been mixed.
The Buffalo Latte is only available in select stores in Buffalo, New York, so keep that in mind if you're eager to try something new or you're looking to stay far away from such a concoction.
Now there's only one question left to ask: Does this come with a side of blue cheese or ranch?