I've made about a million sunflower butter and jam sandwiches for my kids. They love it, but I have to admit that I get bored making them, so I created this interactive spin. Your kid can play a game of tic-tac-toe using the edible board, or just dress it up with the apple pieces and cereal before rolling up the board and devouring it, as my son Leo likes to do. Either way, it's a nutritious and fun lunch!
You'll need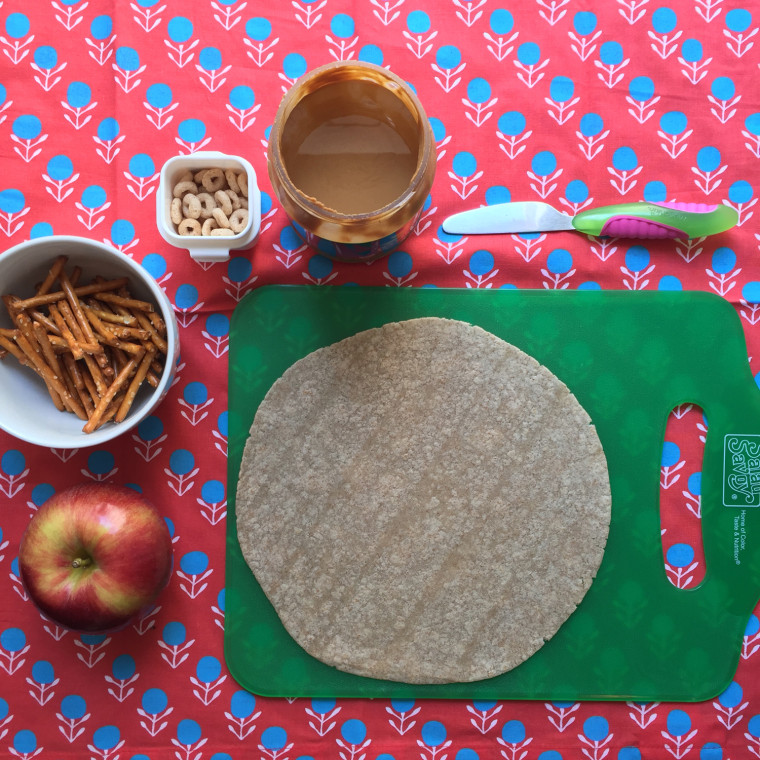 An 8-inch whole wheat wrap
a pizza wheel or a sharp knife
Sunflower butter (or nut butter if your child's school allows it), at room temperature
a sandwich box
Thin pretzel sticks
A red-skinned apple such as McIntosh
"O" shaped cereal, such as Cheerios
Instructions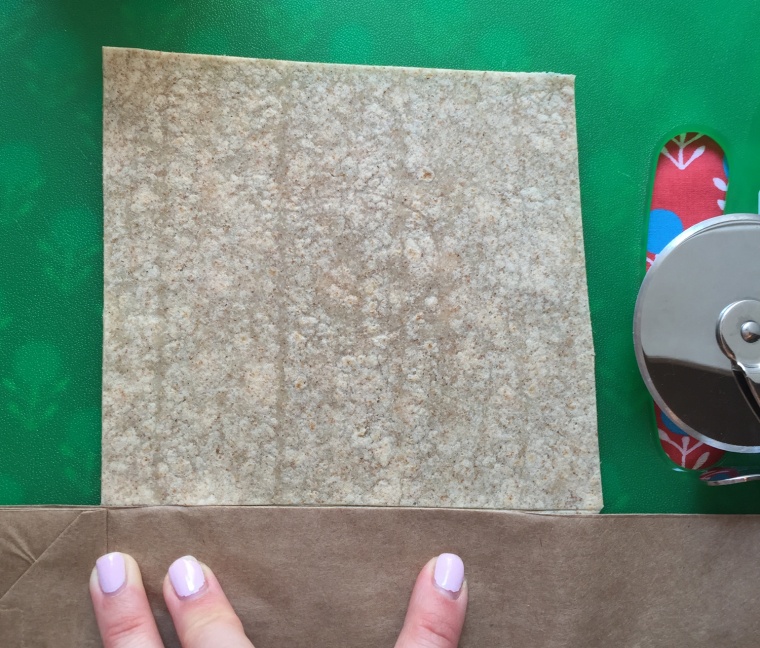 Step 1: Place the whole-wheat wrap on a prep surface. Use a ruler or the edge of something straight to guide you as you cut the wrap into a square with the pizza wheel. The square should fit into the sandwich box.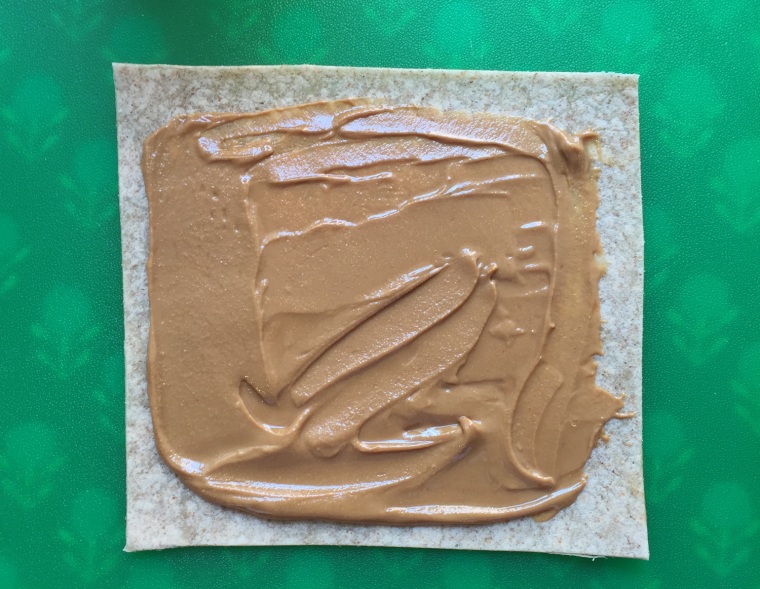 Step 2: Use a butter knife to spread the sunflower butter onto the wrap, leaving a ¼-inch border. Transfer the wrap to the sandwich box.
Watch: Brandi Milloy makes adorable sandwiches, including Minions and PB&J 'sushi'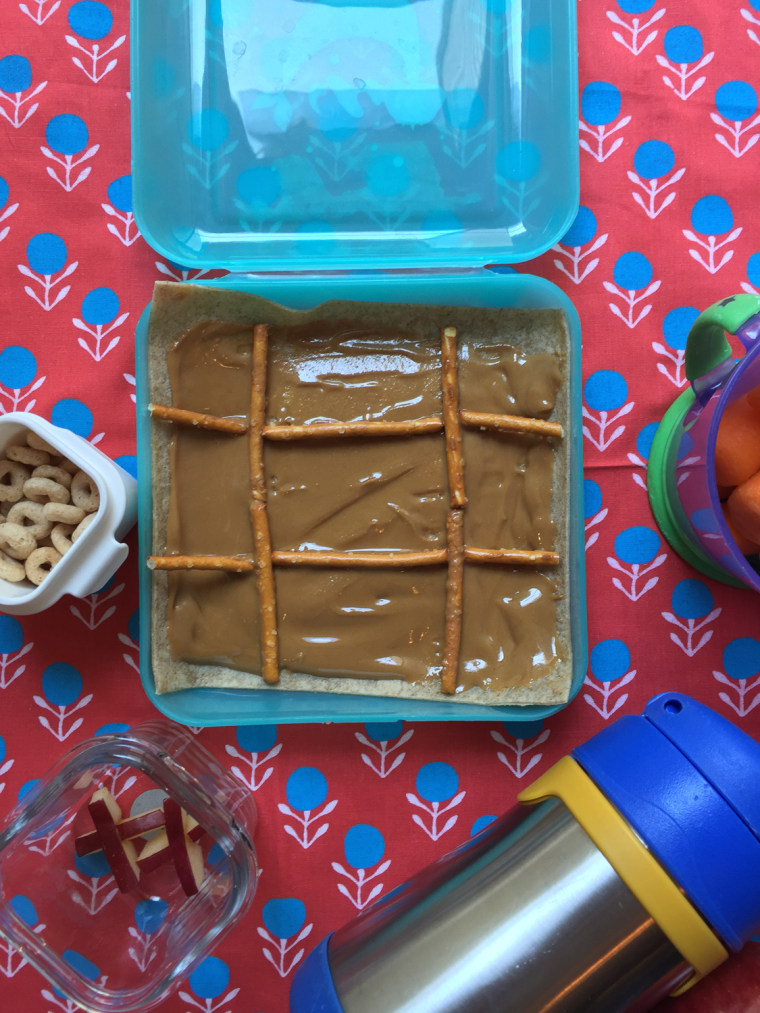 Step 3: Make the tic-tac-toe board with the pretzel sticks. You may need to break them in half to get the appropriate length.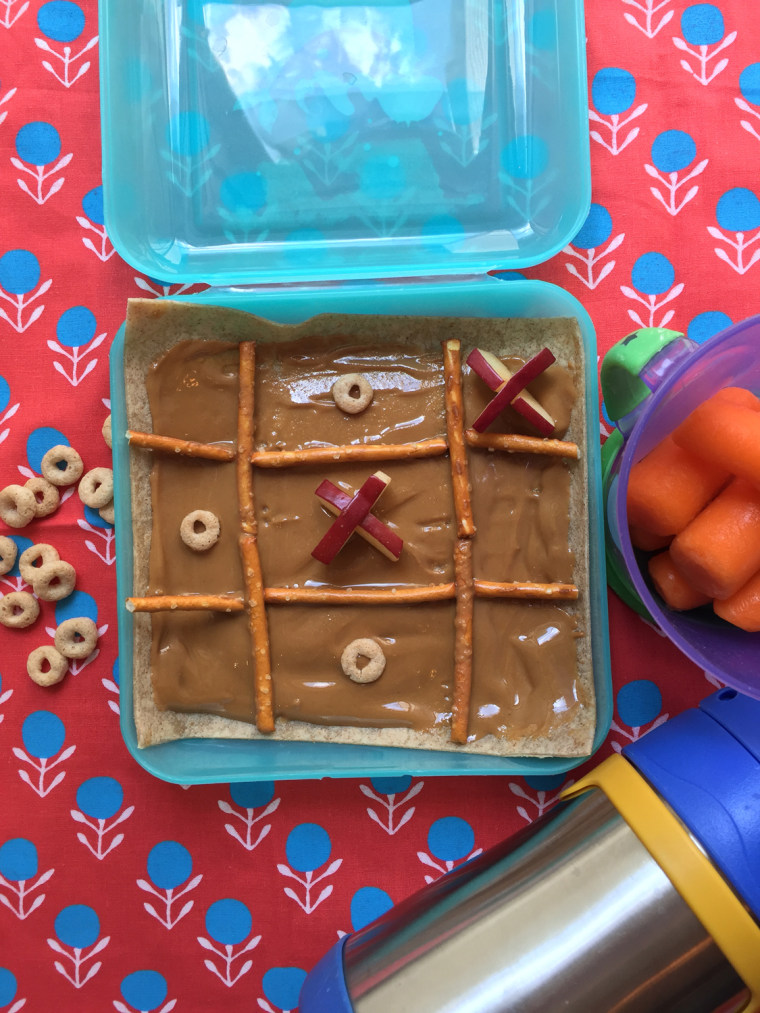 Step 4: Place the "O" shaped cereal into a small container. Create the apple "X" shapes by slicing the apple into thin strips, keeping the skin on. Cutting a small upside down "v" shape into the top part of the "X" will help it stay on the bottom piece. Place a few "X" shapes into a small container. Serve with baby carrots and milk.
Frances Largeman-Roth, RDN, is a nutrition expert, writer and best selling author. Her books include Feed the Belly, The CarbLovers Diet and Eating in Color.