No ticket to the Kentucky Derby? No problem! Throw a last-minute Derby Party at home with these easy food and drink hacks from entertaining expert Maureen Petrosky.
RELATED: 5 twists on a classic mint julep
Strawberry Drink Stirrers
Inspired by the red rose (it's the Derby's official flower), these fruit stirrers are great either as decor or to put in individual drink glasses. Using a knife, you'll cut a strawberry into the shape of a rose and place on a straw.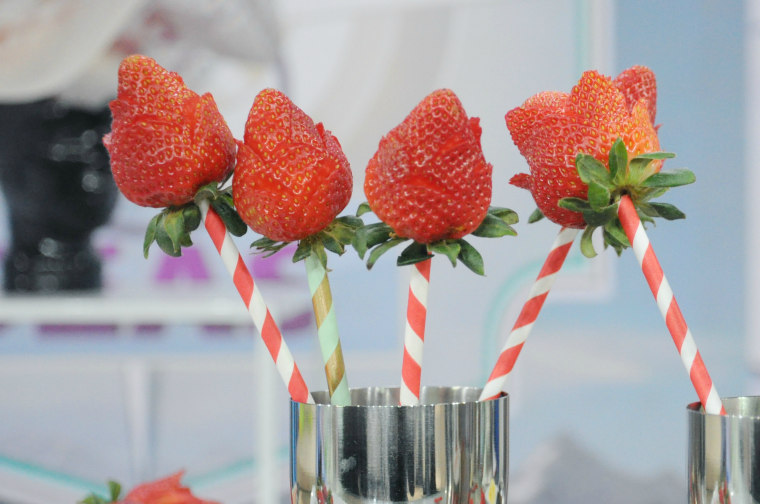 Junior Juleps
If you're having kids over, these non-alcoholic juleps are the perfect refreshing drink.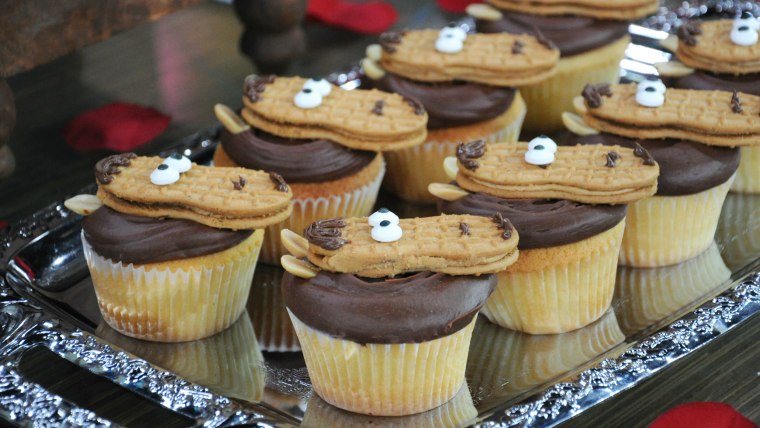 Horseshoe Cupcakes
Buy cupcakes from the store and decorate them with Nutter Butter cookies, cashews, black icing and candy eyes to make fun, festive treats. You can usually buy candy eyes year round at your local grocery or craft store, but if you can't find them, simply draw on eyes with icing.