Think outside the (chocolate) box this Valentine's Day and gift your loved ones with creative cocoa-infused treats like red velvet pretzels, dessert ravioli and even wine.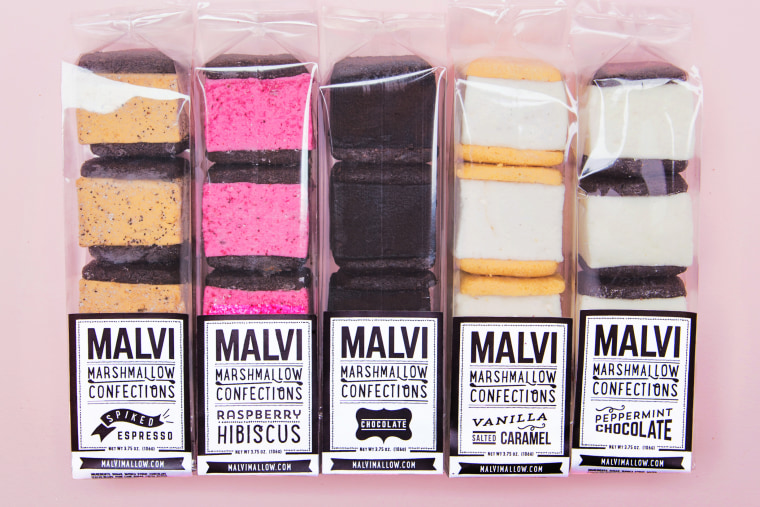 Rich cocoa wafers hold fluffy marshmallows in flavors such as raspberry hibiscus, cotton candy and spiked espresso.
Price: $6.50/4-pack from Malvi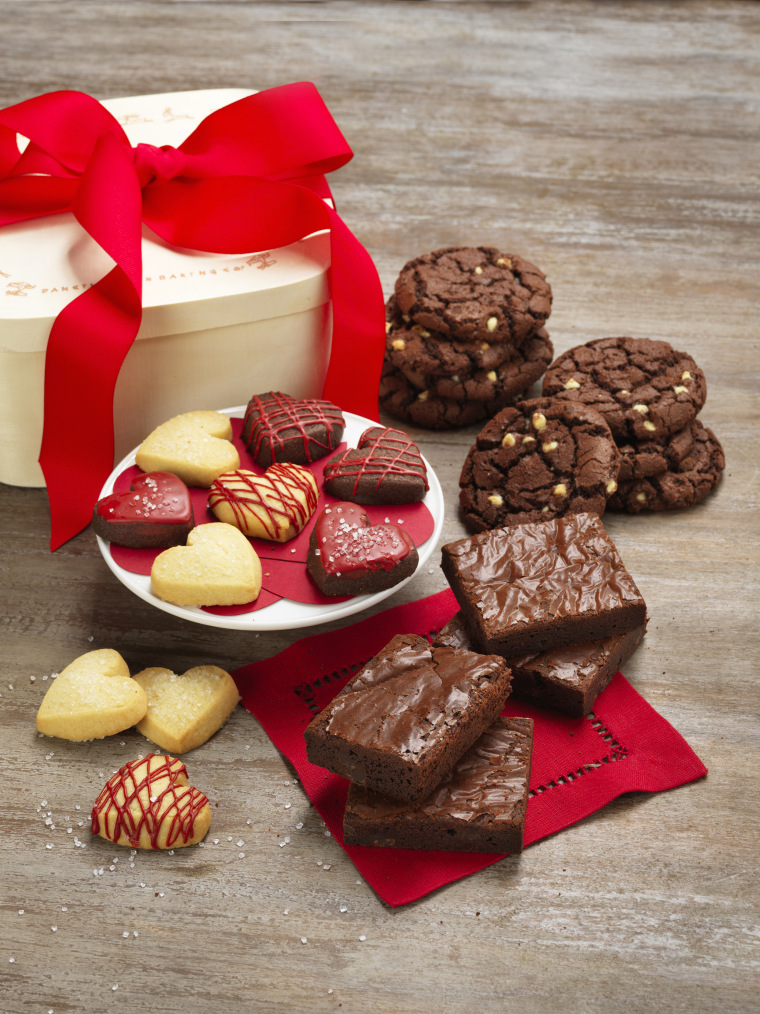 The ribbon-wrapped wooden box comes with a collection of Dancing Deer treats, including four chocolate chunk brownies, eight triple chocolate cookies and buttery shortbreads.
Price: $29.99 from Dancing Deer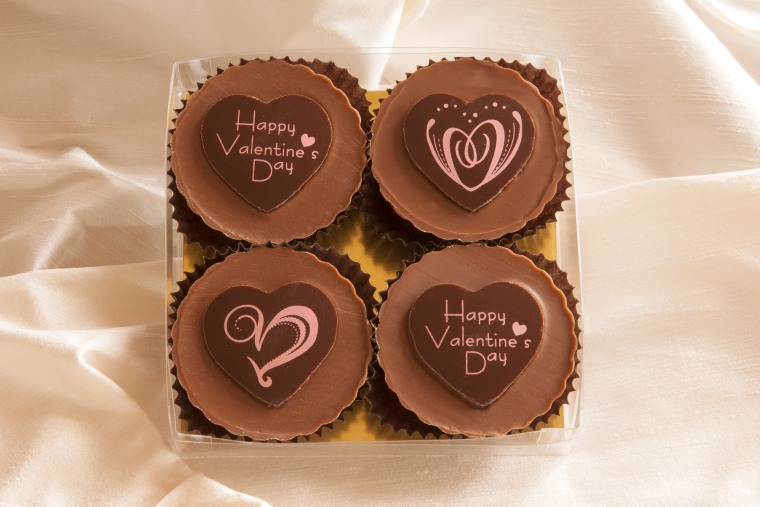 These creamy rounds are stuffed with organic peanut butter and salted peanuts, then topped with chocolate hearts.
Price: $16/4-pack from Woodhouse Chocolate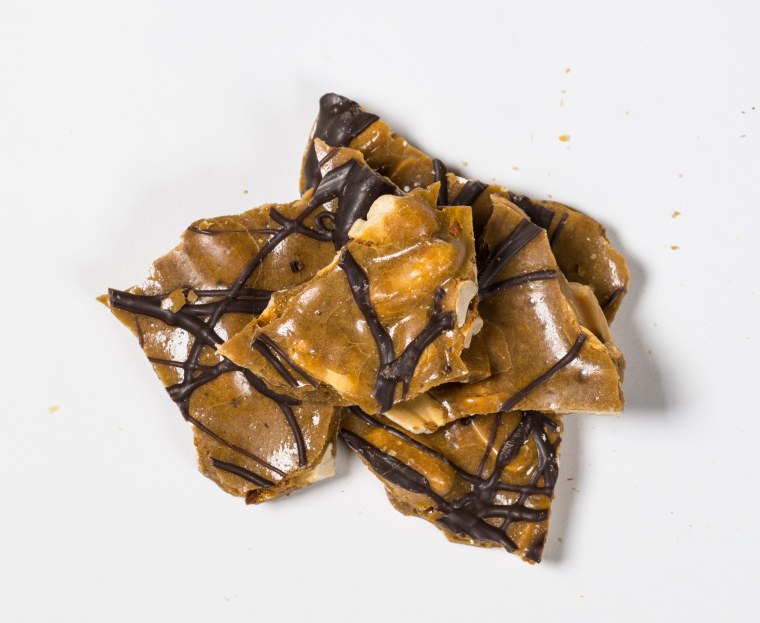 Fans of brittle will adore tasty add-ins like mocha peanut, cashews and pretzels.
Price: $3.95 to $9.95 from Brittle Bark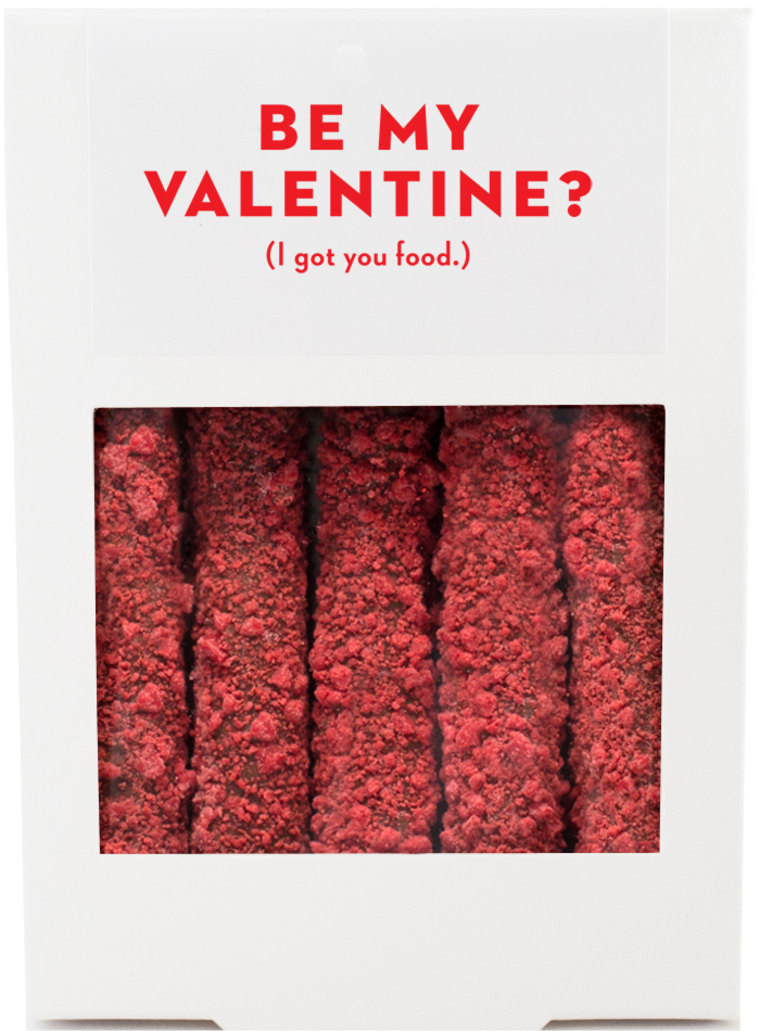 As they say, the best way to a person's heart is through their stomach. These sweet-savory sticks cloaked in bits of red chocolate should do the trick.
Price: $7 to $8 from Fatty Sundays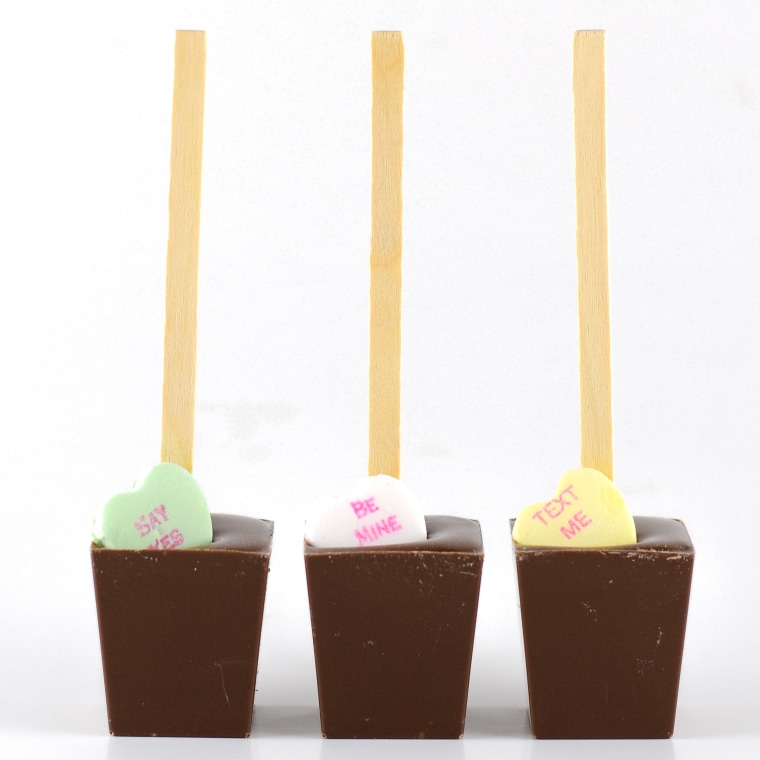 For Valentine's Day, the makers behind these fun stirrers have topped their hot cocoa-on-a-stick with festive candy hearts.
Price: $5 to $15 from Ticket Chocolate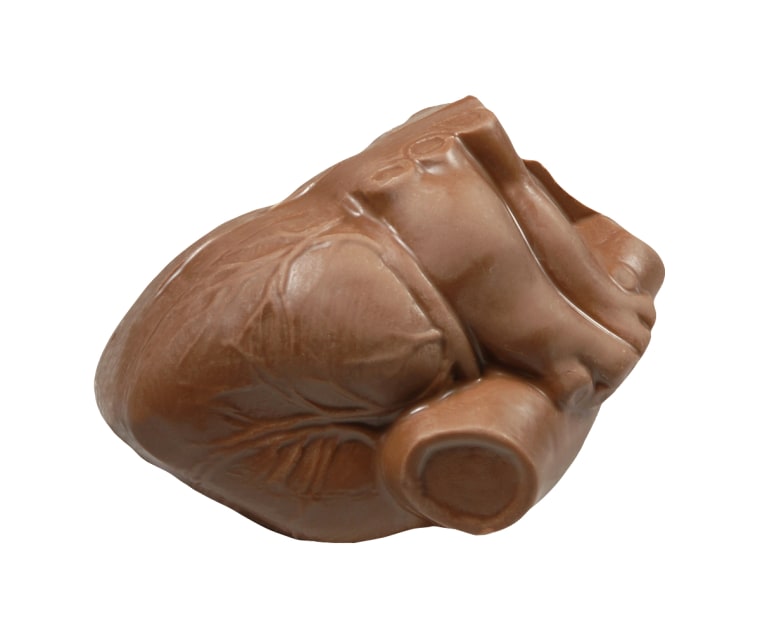 Give your loved one a heart... a chocolate one, that is! This hefty one-pound ticker looks just like the real thing, but it's made with your choice of milk, dark or white chocolate.
Price: $32,95 from Morkes Chocolates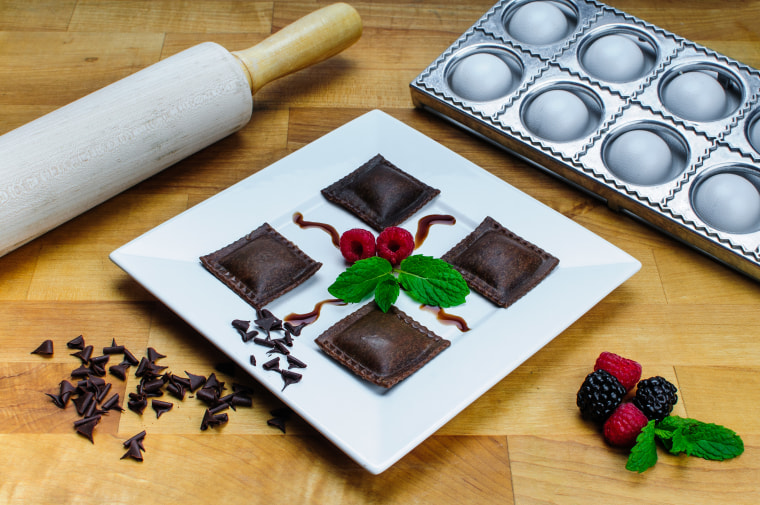 Pasta for dessert? These decadent stuffed squares have chocolate in the dough and also in the luscious filling.
Price: $8/pound from Pappardelle Pasta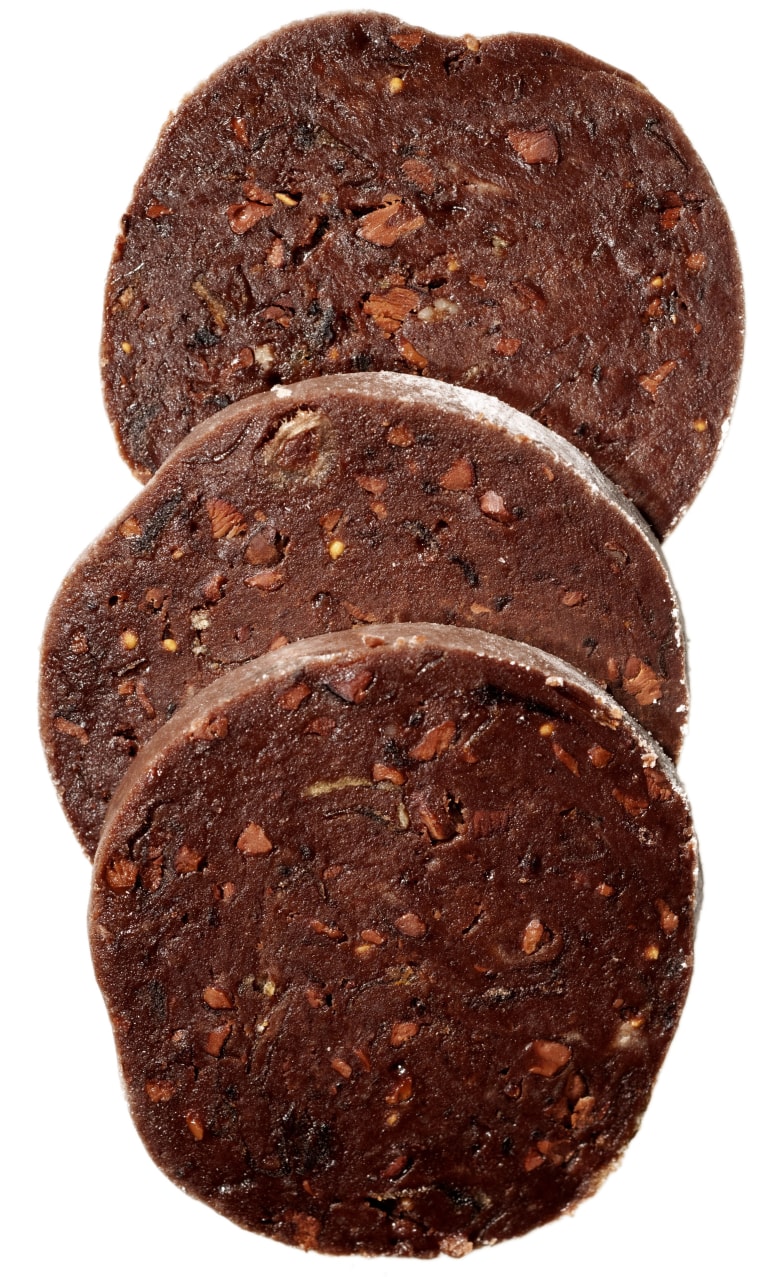 It may look just like salami, but this sweet "sausage" is actually composed of dark chocolate and cocoa nibs mixed with dates, figs and marzipan to give it a sticky, chewy texture.
Price: $24.50 from Mouth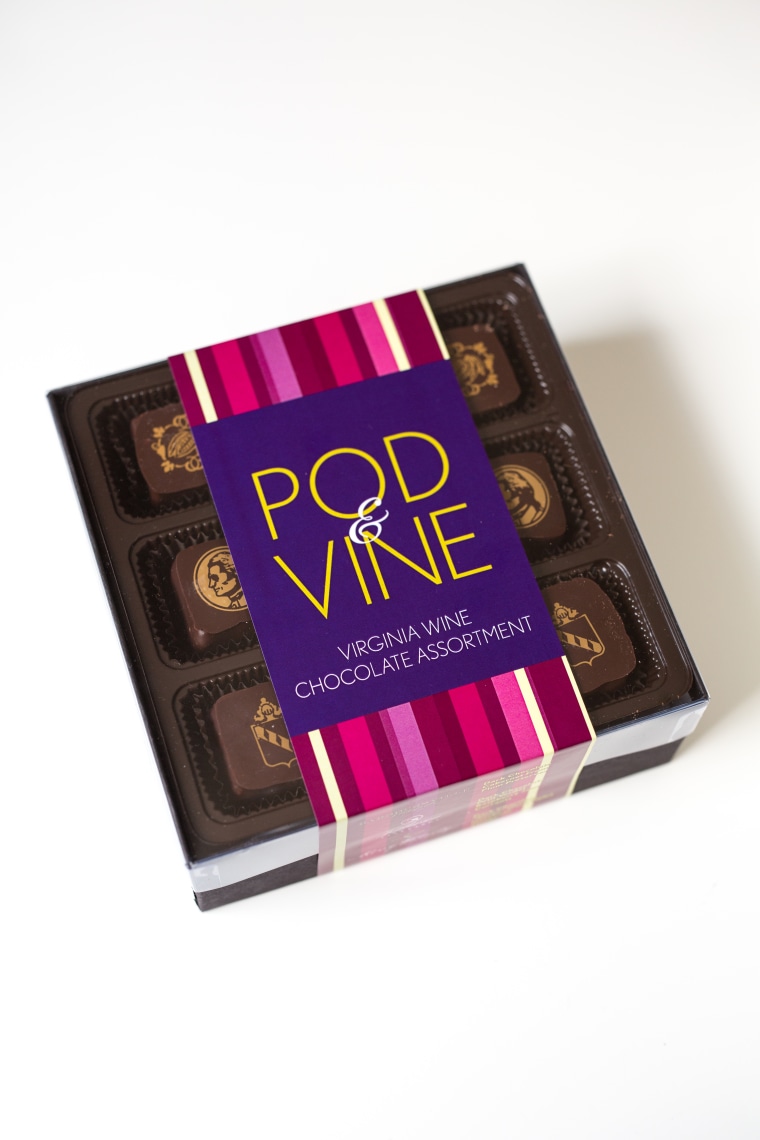 Each Pod & Vine box includes a trio of bonbons crafted with Virginia Wines vino.
Price: $20/9 pieces from Gearheart Chocolates

This rich red wine has hints of dark cocoa—it's basically dessert in a bottle!
Price: $15-$90 from Amazon