Put a vegan chef in Ree Drummond's kitchen and he'll probably starve to death. TODAY Food recently caught up with "The Pioneer Woman" herself to find out what her favorite ingredients to cook with are — and the answer was as predictable as her food is comforting.
"Butter, cream and bacon," said Drummond. "That's such a great foundation right there."
While some on super-strict diets may cringe, Drummond's three go-to's are practically staples in Oklahoma where she lives with her husband and four kids. Fat is energy and energy is essential for fulfilling all the responsibilities that come with owning a 433,000-acre working cattle ranch.
Fat is also flavor, noted the Food Network star. "Any kind of good bake goes with butter and bacon pretty well."
Since many people aren't familiar with baking bacon, The Pioneer Woman blog features an easy how-to article. It also features hundreds, if not thousands, of recipes starring butter, cream and bacon.
But the beauty of these three ingredients is that they can be added to pretty much any recipe, especially if it doesn't turn out as planned and needs some extra "oomph."
"The best piece of advice I've ever gotten is very trite: 'Don't sweat the small stuff,'" Ree told TODAY. "If you ruin the main course of a dinner party, it ain't all that tragic. Just laugh!"
Or add butter, cream or bacon.
Speaking of our favorite sources of fat, here are three of Drummond's recipes you may want to try before taking on your next New Year's resolution.
Bacon-wrapped meatloaf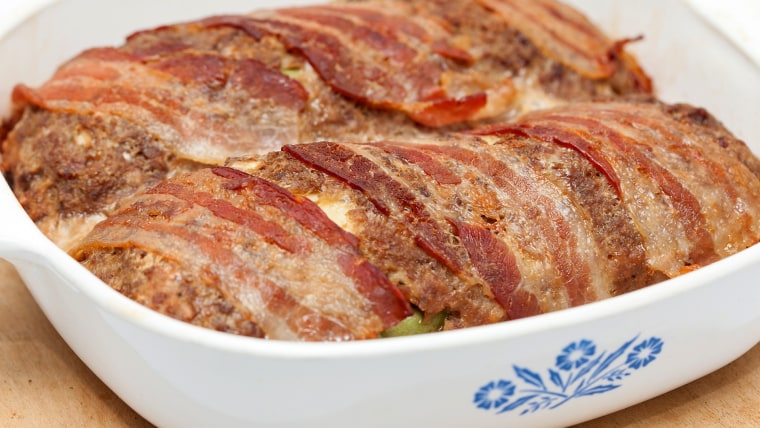 This savory dish is inspired by the Drummonds' beloved family dog, Charlie. The basset hound apparently loves bacon as much as he loves napping.
Cinnamon rolls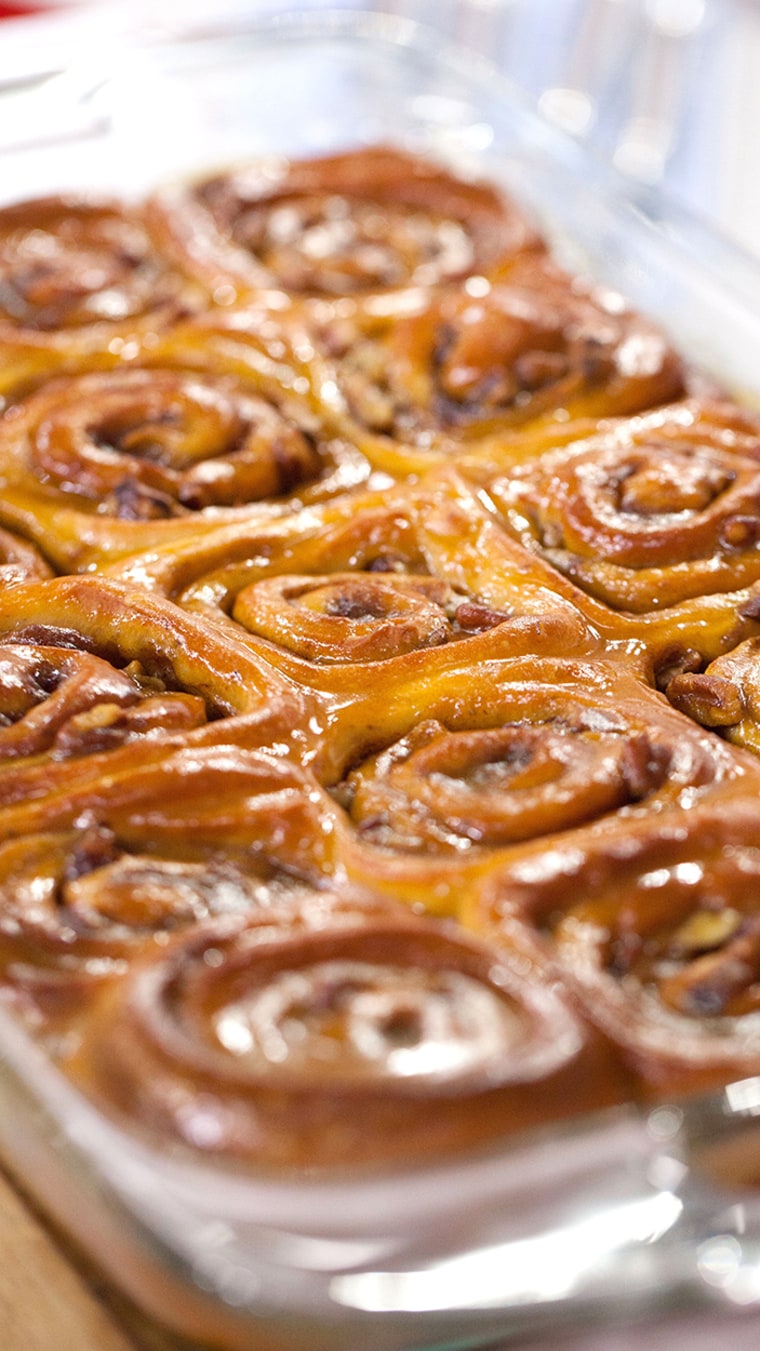 One of Drummond's oldest and most-used recipes calls for "plenty of melted butter." These rolls, handed down from Drummond's mom, feature butter in both the dough and the maple frosting. "Lay it [the butter] on thick, baby," writes Drummond. "You know you want it."
Creamy mashed potatoes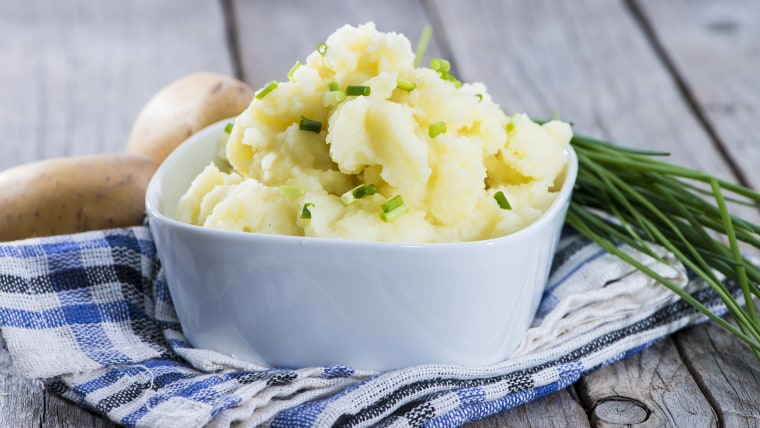 You may recall these mashed potatoes from the Thanksgiving feast episode of "Throwdown with Bobby Flay." This isn't a spoiler alert, so we won't tell you who won. But we can vouch for the richness of this dish that's heavy on the cream, butter and half-and-half.
If you love these dishes, try some of Drummond's other comfort food classics: