As the first Colorado locations of California-based chain In-N-Out Burger opened on Friday, hundreds — if not thousands — of people lined up to get a taste.
"It's official, traffic is double double animal style right now," the Aurora Police Department tweeted Friday morning. "Be patient and be kind. Maybe support another local eatery today and In-n-Out another day if traffic is too hectic for you."
At 3 p.m. local time, the police department posted again, writing the fast-food chain was now at a 12-hour wait.
"I repeat TWELVE HOURS," @AuroraPD wrote. "They will close before you get to the window most likely. Meanwhile many other local eateries do not have a wait hint hint."
Video footage from NBC affiliate KUSA showed huge lines of cars waiting for the drive-thru at the Aurora location and still more people standing in line in masks and seemingly socially distant. The other restaurant is located in Colorado Springs.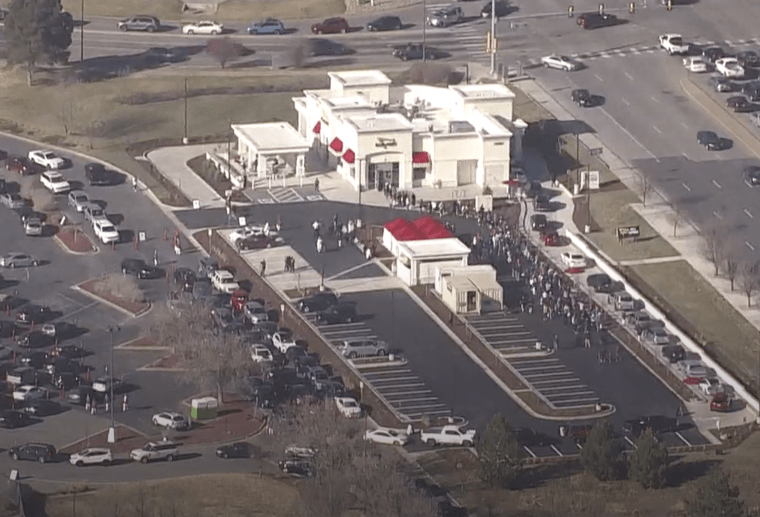 Both restaurants have one drive-thru lane and seating for 74 guests, though indoor dining is currently unavailable, the company said in a release.
Friday's opening comes on the heels of several Denver-area counties closing indoor dining and moving last call from 10 p.m. to 8 p.m. MT.
Fifteen counties, including Denver, will move to stricter COVID-19 restrictions on Friday while another five will move to those restrictions on Sunday, KUSA reported.
Some Colorado residents warned of a long wait at In-N-Out on Friday and encouraged others to head to their favorite local restaurants instead as they are forced to close due to the pandemic.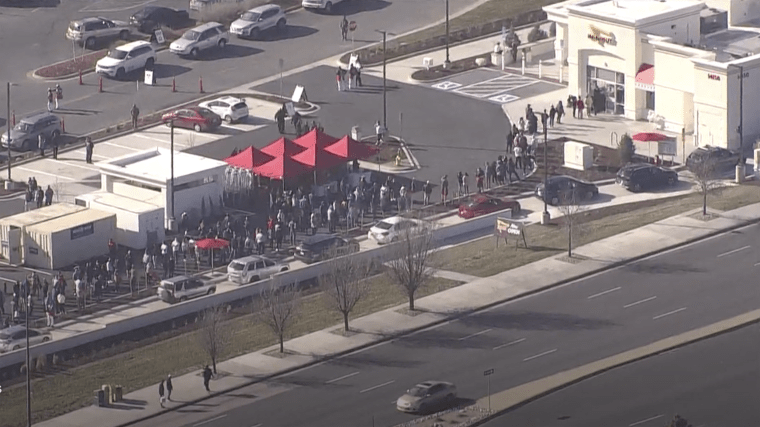 "With so many people freaking out about In-N-Out opening in Aurora and Colorado Springs (Friday), just remember that restaurants in 15 counties have to close their dining rooms (Friday.) Support the Double-Double, but don't forget the restaurants that have always been here," KUSA anchor Marshall Zelinger posted.
Others took a moment to joke about the large number of Californians who have relocated to Colorado.
"Going to enjoy the final day before the full Californification of my beloved Colorado takes place," Adam Mares tweeted. "We fought the good fight for many years but we were simply outnumbered."