TGI Fridays is rolling out a pretty extreme new cocktail to celebrate Black Friday — and it includes one unique ingredient that some claim can actually help detoxify your body.
On Monday, the restaurant chain announced via a Facebook Live that they are offering a limited-edition beverage that includes the much talked-about activated charcoal. The Black Friday is basically a Long Island iced tea, but it's made with just enough charcoal to give it a striking deep-black hue.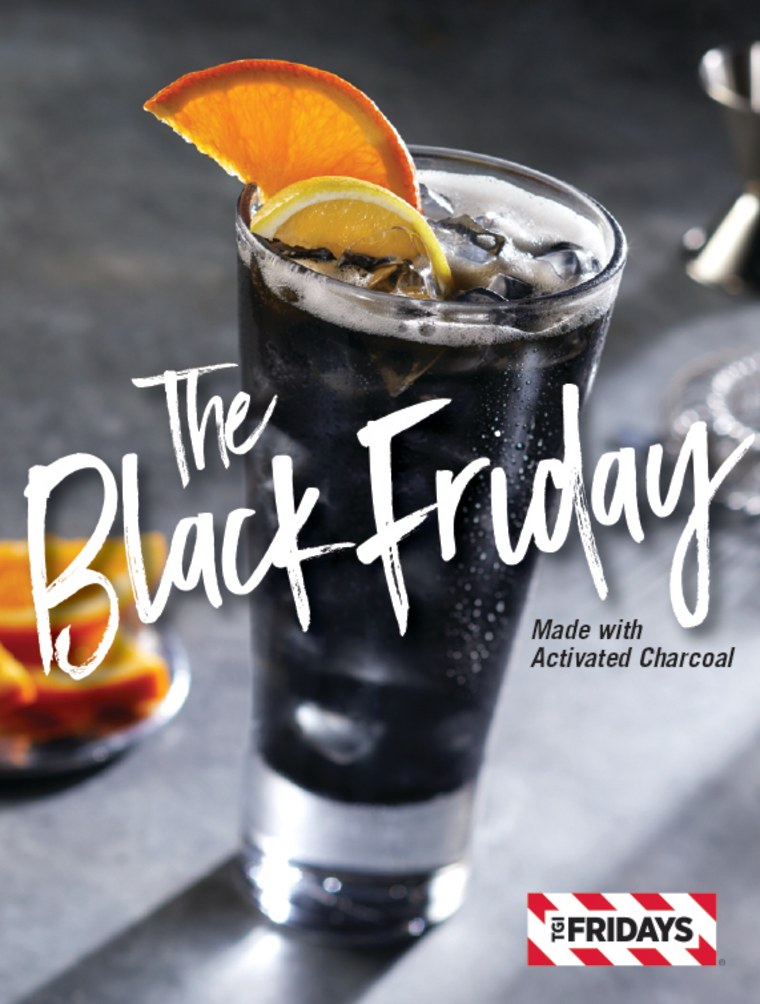 Sure, the special ingredient imparts a pretty eerie color, but why add something that supposedly detoxifies to a pretty potent cocktail?
A TGI Fridays representative tells TODAY Food over email that this is the first time the chain has offered a special cocktail in honor of the shopping-focused day.
"Activated charcoal has been on our radar for a while as a hot trend we wanted to take nationwide. Black Friday presented the perfect opportunity to debut a memorable new cocktail," Rob Farrington, TGI Fridays Director of Bar & Beverage, said.
The Black Friday is made with white rum, vodka, gin, triple sec, cola and a special version of Fridays' original sweet and sour mix that contains activated charcoal.
After the long lines, crowds and even fights that occur on Black Friday, it's no surprise that some shoppers might want to kick back with a cocktail. But should you be drinking charcoal?
"Because the charcoal binds chemicals, it can attach to your prescription medication, decreasing its effectiveness," writes nutrition expert Frances Largeman-Roth, RDN. While it's unlikely pregnant or breastfeeding women would be drinking this activated charcoal cocktail anyway (on account of it being a cocktail and all), people with any sort of gastrointestinal blockage or GI tract concerns should talk to a doctor before imbibing in this brew.
A representative for TGI Fridays tells TODAY Food that each cocktail contains "less than 1/8" teaspoon of activated charcoal and that it's "merely enough [charcoal] to impact the color of the drink."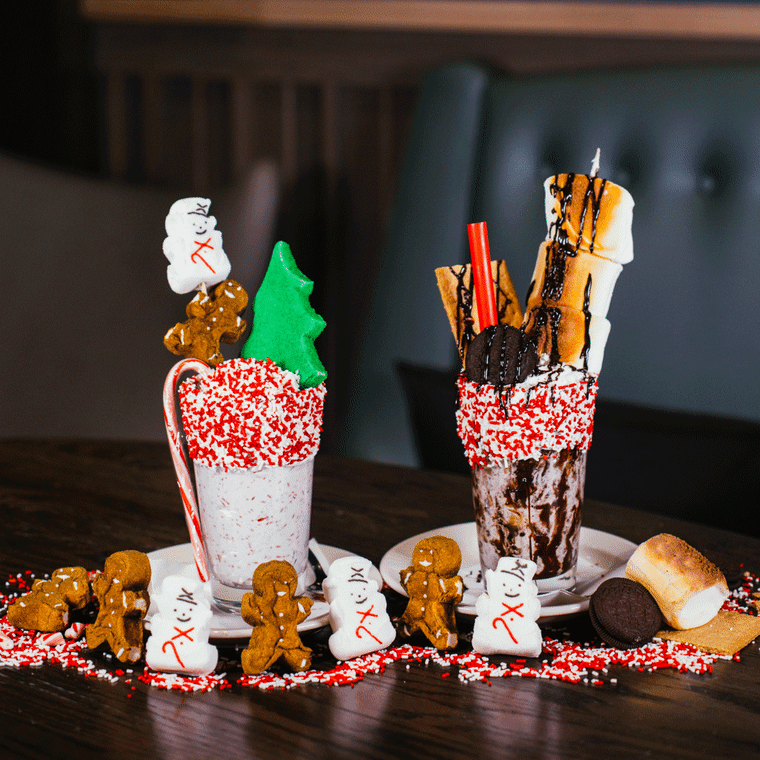 If Long Islands aren't really your thing, Fridays is also rolling out two new holiday drinks which are strikingly similar to New York City's over-the-top dessert-encrusted shakes from Black Tap.
Along with the Black Friday cocktail, Fridays fans can enjoy one of two holiday-themed Extreme Shakes. These candy-laden creations are essentially amped up milkshakes available in both child-friendly and adult varieties.
The Toasted S'mores is a mix of vanilla Ice cream, Oreo cookies, toasted marshmallows, graham cracker, Ghirardelli chocolate sauce, whipped cream and sprinkles. To make it boozy, customers can add Smirnoff Vanilla and brandy.
The Stocking Stuffer features a vanilla ice cream base, holiday cookies, sprinkles, whipped cream, a candy cane and holiday-edition Peeps marshmallows.
All three drinks will be available starting this Friday, Nov. 24 at TGI Fridays locations nationwide.
For those who just can't get enough of the activated charcoal trend, there's plenty of products out there to try: from charcoal ice cream to charcoal detox beverages ... and even charcoal beauty products, the future is looking pretty dark!