A Texas law about pickles has left a sour taste in the mouths of one couple — and they're doing something about it to help fellow farmers around the state.
Anita and Jim McHaney moved to a 10-acre farm in Hearne, Texas, after retiring in 2013. The fields were fertile so the McHaneys were able to bring their produce to the local farmers' market every Saturday to sell. It was their retirement dream fulfilled.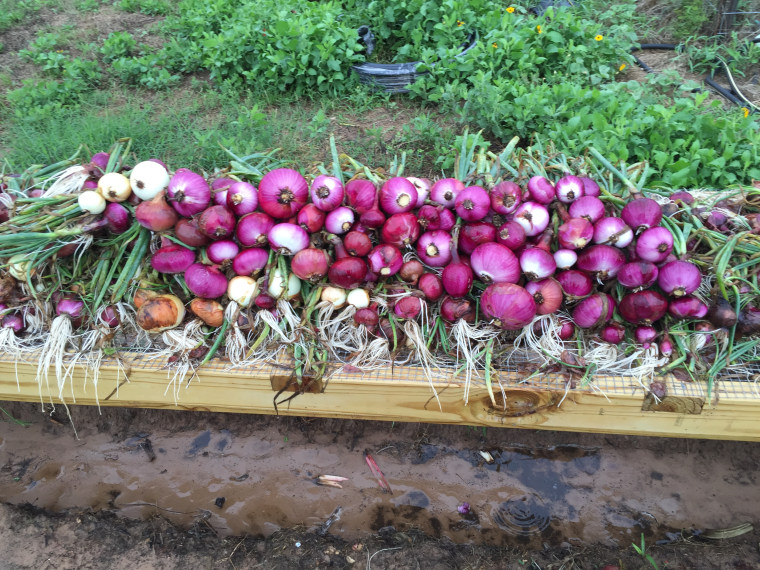 One of the best ways the couple tried to supplement their income was to pickle leftover items like beets and okra, particularly in between market days and during the hot Texas summers. But when the McHaneys went to a class to ensure they were doing everything right when it came to farming and selling their wares, they realized their little Berry Ridge Farm was facing a big problem ... at least when it came to pickles.
The Texas Department of State Health Services enforces the Cottage Food Law, which allows some types of home food production to be "exempt from the requirements of a food service establishment." The law enables mom and pop businesses and farmers to make and sell certain food items without having to abide by commercial kitchen regulations.
While the law was updated in 2013 to include a myriad of farmers' market friendly items — from baked goods to roasted coffees and dehydrated fruits — its definition of a "pickle" included only one vegetable: the cucumber.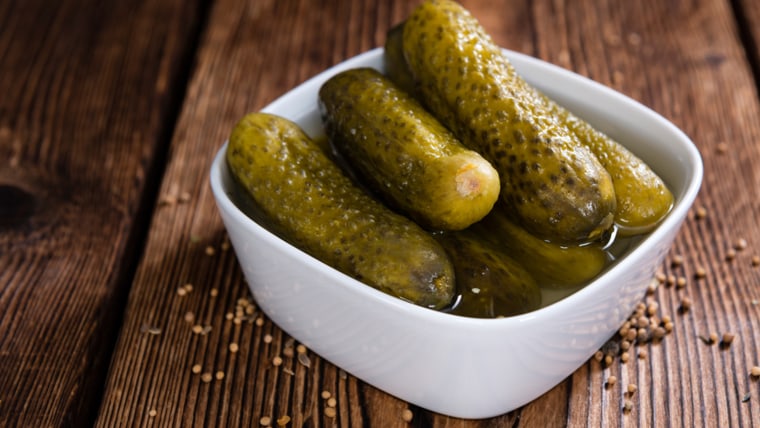 "Pickles are seen as a value-added product. In Texas, we love our pickles. We eat all kinds of pickles. When we read this, I said, 'You're going to tell everyone in Texas that pickled jalapeno peppers aren't real?' Excuse me," Anita McHaney told TODAY Food.
Texan-pickle pride aside, the language set forth by health services means some farmers like the McHaneys, who can't grow cucumbers due to sunlit, sandy soil, will miss out on income. Anita told TODAY that selling only fresh produce at the Saturday markets does not allow them to break even, and pickling is a common solution.
"We know a lot of people who make and sell [cucumber] pickles and they are inundated with people at the market who say 'Where are the pickled beets, where's the pickled okra?' And the [farmers] have to tell them they're not allowed to sell those," Anita said.
If purveyors sell pickled vegetables that aren't cucumbers at farmers' markets, The Texas Monitor reported they can face fines up to $25,000.
Rather than forgo lucrative farmers' market sales, the McHaney's sought the help of Institute for Justice in Austin, Texas. The couple filed a lawsuit against the State Department of State Health Services on May 31 with the law firm Drinker, Biddle and Reath, which took on the case pro bono.
"We're pretty conservative people," Anita told TODAY Food. "When we see a law is wrong, we don't just break it. We try to get it changed to be rational. That's what we're trying to do here." Anita said she believes a change to the law could help a lot of Texans — especially single moms or stay-at-home moms who can easily pickle produce and make "a little extra cash." According to The Institute for Justice, women represent 83 percent of cottage food producers in the United States.
One of the McHaneys' attorneys, Nate Bilhartz, told The Associated Press that the state's narrow pickle definition ignores "recent Texas Supreme Court precedent upholding the right under the Texas Constitution to earn an honest living free from unreasonable government interference."
As news of the McHaneys' situation spread on social media, many on Twitter reacted to the suit, though mostly through pickle puns.
Some tweeters felt "sour" about the whole thing.
Another thought the state's narrow definition just wasn't "kosher."
And one person said the law was much too "cu-cumbersome" and that the couple deserves a break.
Others, however, didn't seem to think the case was a "big dill."
Before retiring, the McHaneys worked their whole lives in Houston (Anita as a nurse and Jim was an engineering consultant) to be able to buy their very own farm in retirement.
Until the case is settled, however, the farm lies fallow — as the McHaneys shift their energy from harvesting and selling at Saturday markets to changing the definition of a "pickle" for generations of Texas farmers to come.
Erica Chayes Wida is a New York City-area based journalist and food writer obsessed with culture, poetry and international travel. Follow her work on Instagram and Contently.