In the season two premiere of Al Roker's original series "COLD CUTS," Al welcomes his buddy Terry Crews to discuss his prolific career and personal struggles.
The "Brooklyn Nine-Nine" actor, "America's Got Talent" host, husband, father of five, grandfather to one, human rights activist, former NFL player and high-end furniture salesman reveals that he still loves to sing "A Thousand Miles" (sorry, Vanessa Carlton).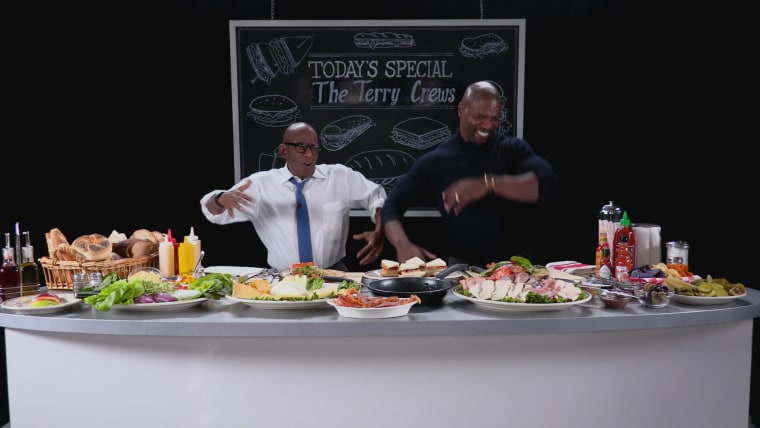 Terry makes a ham and cheddar cheese sandwich with yellow mustard, bacon and all of the veggies (which makes his pecs bounce), while recounting his journey to success — which included stints as a security guard and courtroom sketch artist — the details of his intermittent fasting schedule, the difficulties he's faced during his 30-year marriage and why he decided to come forward with his #MeToo story.
Al is piling on the meats and piling on the questions ... and doing quite a bit of dancing.
Feel like exercising (your jaw muscles) now? Learn how to make Terry's signature sandwich here:
There's a new episode of "COLD CUTS" every few weeks on TODAY's YouTube channel. For more great episodes, be sure to subscribe here.