Forget colonizing Mars. The microbiome—the collection of microbes that inhabit our bodies--is the next frontier. The human microbiome has different communities—we house microbes on our skin, our mouths, eyes, private bits and of course, our intestines. It's this last area that has gotten so much attention, especially from food companies.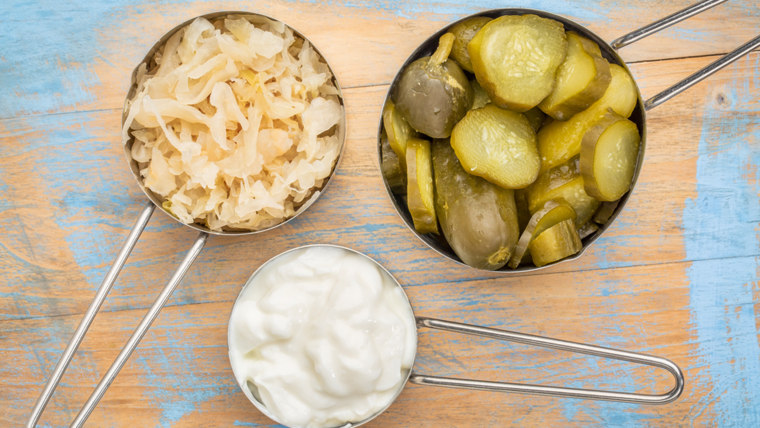 It's well documented that the health of our gut impacts our immune system, our nutritional status, and even our stress response. Probiotics, the good bacteria that inhabit our gut, work by detoxifying foreign substances and helping to kick them out of the body. Most people are now well-versed in the dairy products and other fermented foods, like sauerkraut and yogurt, that contain probiotics, but what if you don't really like those foods or if you don't eat enough of them to make an impact? Good news—you have a new crop of options.
Spreadable, crunchable, drinkable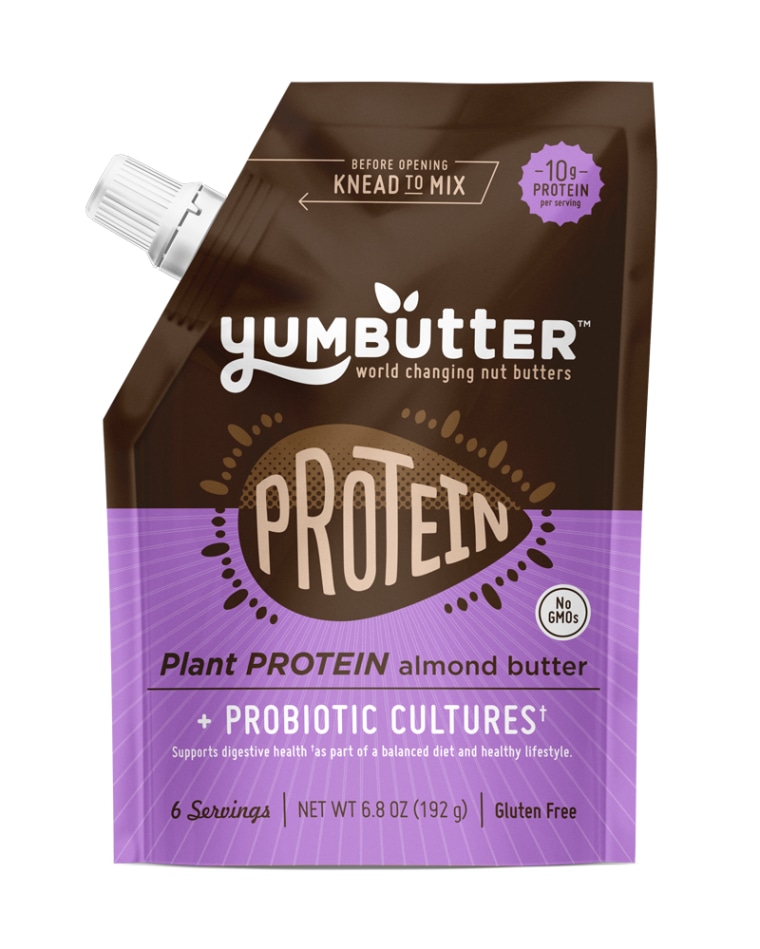 Almond butter may seem like the least likely spot to find probiotics, but YumButter's Protein + Probiotic blend is loaded with them. It turns out that probiotics not only boost digestion, studies show they also help your body absorb amino acids—the building blocks of protein. This is super important for athletes or anyone who likes to train regularly.
New technology is allowing the bacteria in probiotics to survive at high temperatures, making a baked granola a suitable environment for them. The first one to enter the market is Purely Elizabeth, with 500 million Colony Forming Units (CFUs) per 1/3-cup serving. Founder Elizabeth Stein wanted to find a way to incorporate probiotics into something that people can eat daily because she believes that good gut health is the future of overall health.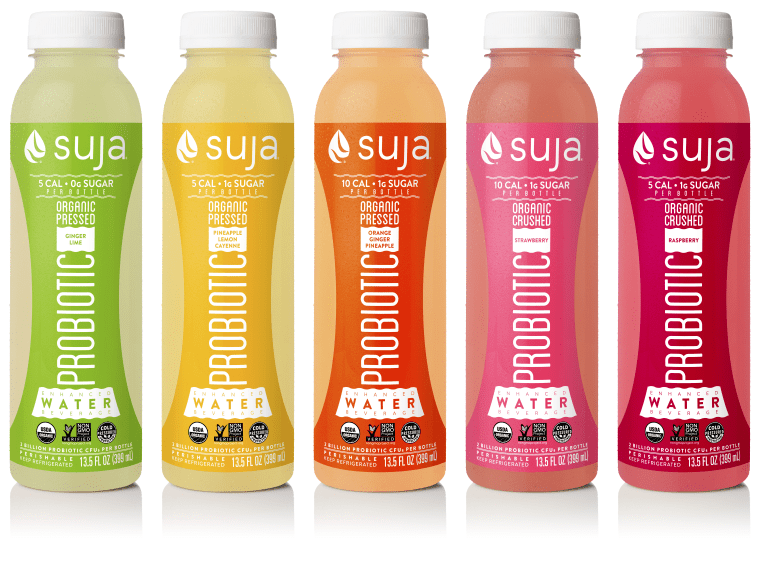 Maybe you'd rather hydrate with probiotics. There's something for you too! In fact, expect to see lots of probiotic-enhanced beverages hitting the market. Daily Greens recently introduced Morning Greens, a combination of organic pressed green juice with some OJ for vitamin C, plus 12 billion CFUs to boost digestive health and support the immune system. And Suja's line of organic pressed probiotic waters offers another vegan option. The five flavors provide 2 billion CFUs per bottle.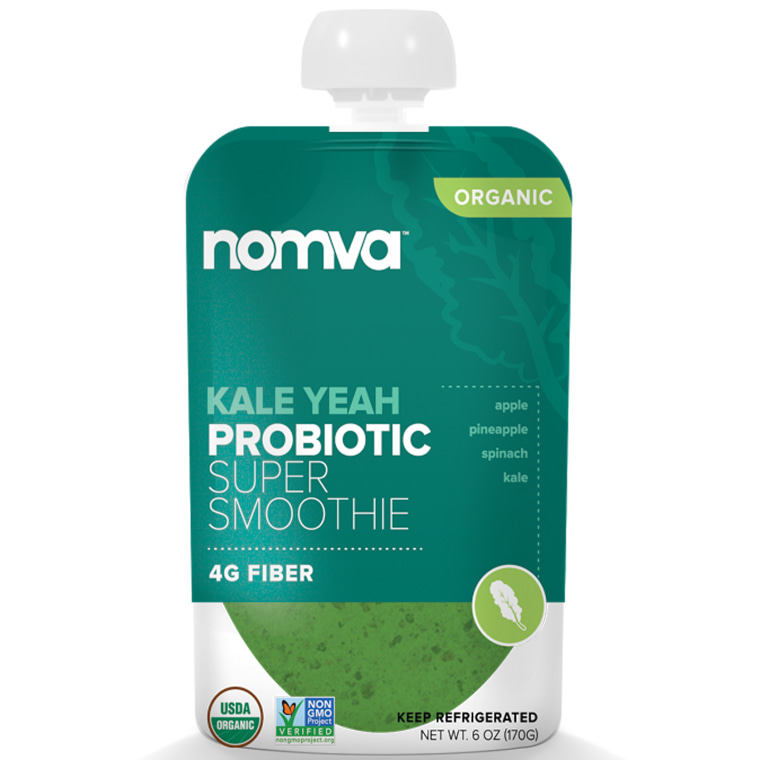 Possibly the most innovative probiotic-containing product I've seen are the refrigerated pouches from Nomva. Each pouch contains organic fruit and vegetables, plus two billion live probiotics. Since they're handheld, you can literally improve your gut health while riding your bike.
Super bugs
The products above offer probiotics in various different formats, but what they do have in common is GanedenBC30(it can also be listed on labels as GBI-30, 6086), a patented strain of probiotics that can survive under various conditions, including high heat from baking. The BC in this particular strain stands for Bacillus coagulans. It's different from most strains of probiotics because it forms a spore around itself, which acts as a protective shield, allowing it to survive through the barrage of various manufacturing processes and then stomach acids, to reach its final destination—the intestines. Once there, the bacteria can grow and yes, colonize.
So what's next on the gut health frontier? Suja is about to release drinking vinegar in flavors like Lemon Cayenne and Hibiscus Ancho Chile. I'm placing bets that we'll see probiotic-packed cupcakes and brownies before long!
Frances Largeman-Roth, RDN, is a nutrition expert, writer and best-selling author. Her books include Feed the Belly, The CarbLovers Diet and Eating in Color. Follow her @FrancesLRothRD.