What helps me cook chicken, vegetables and cookies faster and more evenly than traditional ovens? My favorite kitchen gadget — the convection oven.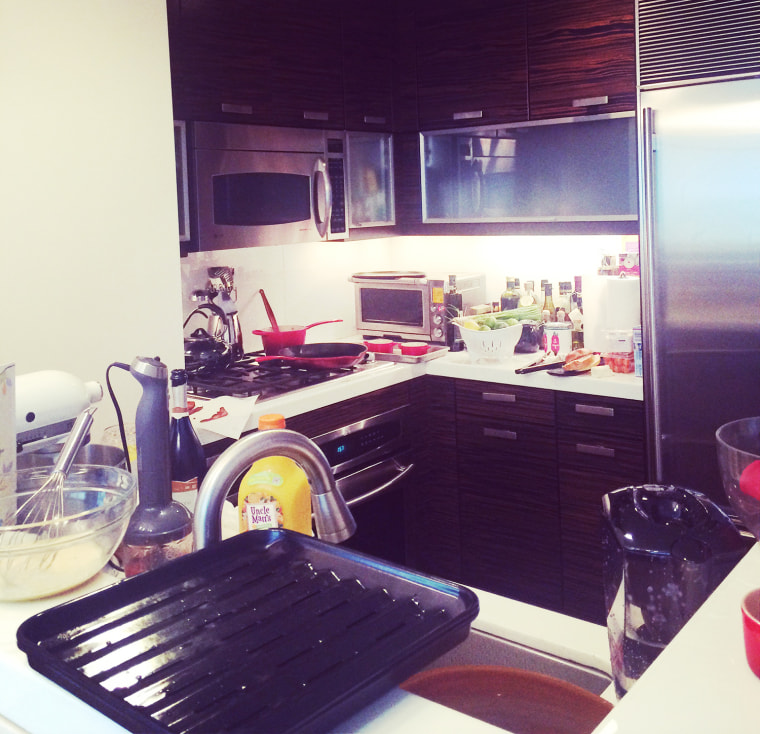 I love convection ovens because they speed up cooking time and allow me to cook multiple things in a tight space. Convection ovens are staples in most restaurant kitchens because they're hot, they're fast, and they cook really evenly. If your oven doesn't have a convection setting, a convection toaster oven is a great option because you get all the benefits of the bonus oven, in about half the space. 

Dawn Perry, senior food editor at Bon Appétit magazine, told us her tips for how you can use convection ovens to make your favorite recipes, and shared some simple, delicious recipes to try in a convection oven:
How is a convection oven different than a traditional oven? 

A regular oven has stationary heating elements. That means most ovens have hot and cold spots, which is why you have to rotate cakes and cookies halfway through baking so they can brown evenly. With a convection oven, a fan blows hot air around to heat the oven steadily and evenly. That means faster and more even baking and browning. For example, meat fat renders quickly, chicken skin crisps quicker and seals in juices, vegetables will caramelize more quickly for golden exteriors and creamy centers, and baked goods will rise higher because water will evaporate from butter faster.
If a dish calls for cooking at 400 degrees for 30 minutes, is that the same in a convection oven as it is in my traditional oven?
A convection oven is hotter than a traditional oven, so you will need to alter the recipe one of two way:. You should either reduce the cooking time by 15 percent, or reduce the cooking temperature by 25 degrees. And with any recipe, it's important to set a time and keep an eye on what's cooking, because every oven is different.
What are some of your favorite things to cook in your convection oven?
Two great, easy recipes to make in a convection oven are roasted veggies and lemon scones. For the roasted veggies, all I had to do was sprinkle the veggies with two tablespoons of cumin, one tablespoon of curry, a little olive oil and salt. 
So, that's my favorite kitchen gadget! Over the weekend, I asked you to share what your favorite kitchen gadgets were:
Here's what you said are your must-haves: