On July 2, Taco Bell will release its newest flavor-blasted creation: Cap'n Crunch Delights, pink doughnut holes are filled with milky icing, rolled in Cap'n Crunch Crunch Berries crumbs.
Given my enthusiasm for all things Taco Bell and obsession with cereals my mother wouldn't buy for me, I knew I had to get my hands on these treats, which will be sold in packs of 2 ($1.00), 4 ($1.69) or 12 ($4.49)], and soon.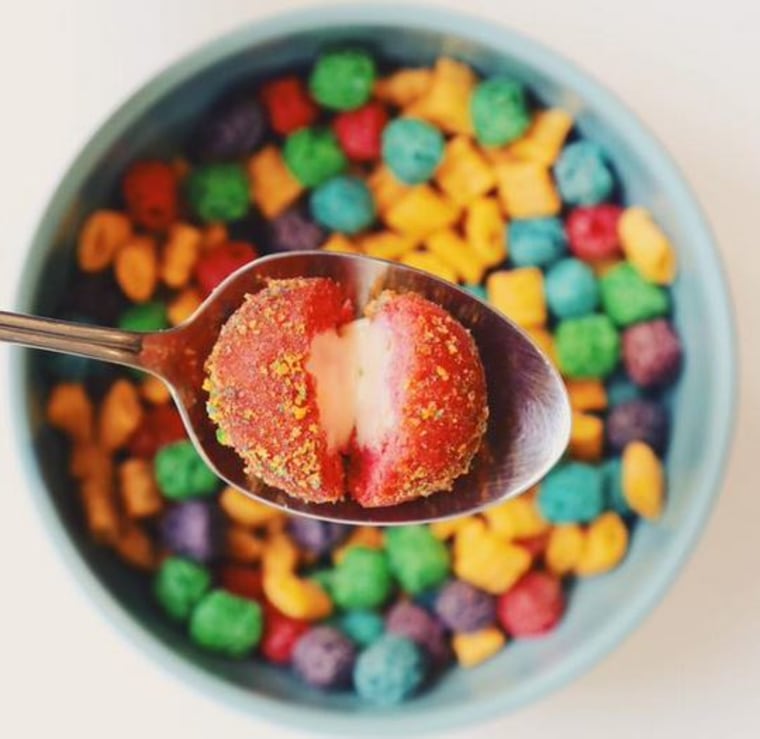 I'll level with you: if you're looking for a trendy, big-city pastry, you would be better off looking elsewhere. These tender little morsels of pink dough may not be colored with locally sourced strawberries, but what they lack in refinement, they make up for with synthetically sweet goodness. After all, this is a product from Taco Bell, an establishment not exactly known for its subtlety.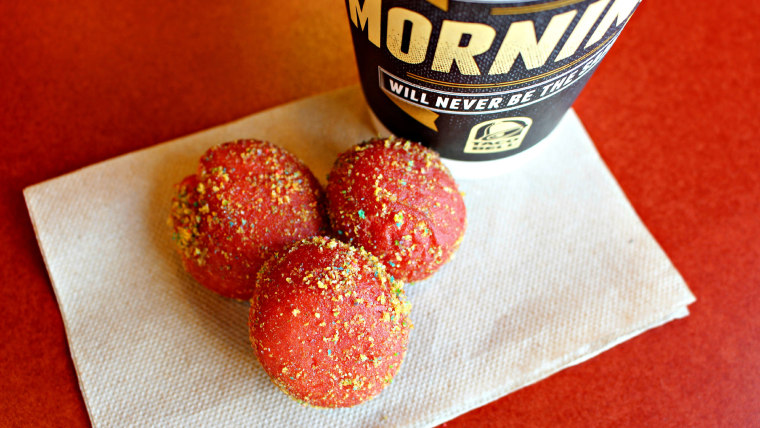 In a way, that's the beauty of Cap'n Crunch Delights. They're not trying to be what they're not. They embrace their cloying sweetness with the same enthusiasm with which I embrace a Doritos Locos Taco at 1:45 a.m. and they don't apologize for it.
Appearance:
They weren't quite as violently pink as advertised, and had the look of a pastry left just a bit too long in the fryer. It wasn't the most pleasing color, but it wasn't upsetting, and could have been easily fixed with just a bit more of that sweet cereal crumb action.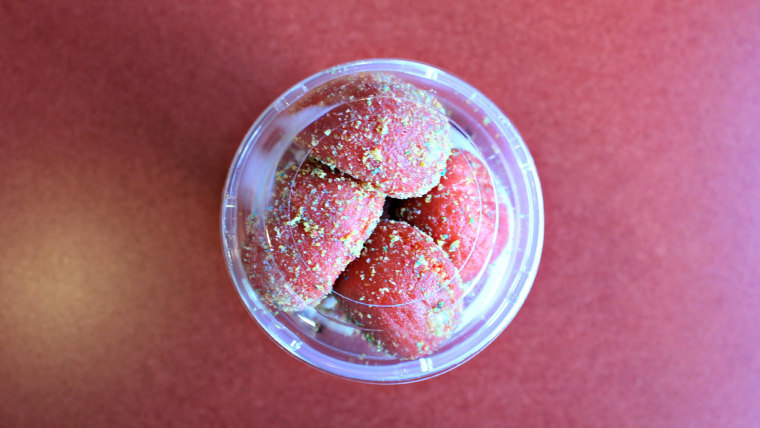 Flavor:
Did they taste like Cap'n Crunch? Not really, though that's not necessarily a bad thing. The cake itself is delightfully tender and fluffy, with a synthetic strawberry flavor which I firmly associate with Good Humor Strawberry Shortcake Bars. Given the fact that I love Good Humor Strawberry Shortcake Bars deeply and unconditionally, this is a plus.
When fresh from the kitchen, the milky icing is thin and quick to drip all over everything, and the flavor is sweet and innocuous, similar to royal icing, but doesn't add much other than more sugar.
I do wish there had been a bit more cereal crumb. Between the strawberry-flavored dough and the sweet sticky frosting, the cereal gets a little lost, and that's too bad. A heavier coating would have provided a lot in the way of appearance and texture and -- let's be real -- the Cap'n Crunch is kind of the entire point of this product.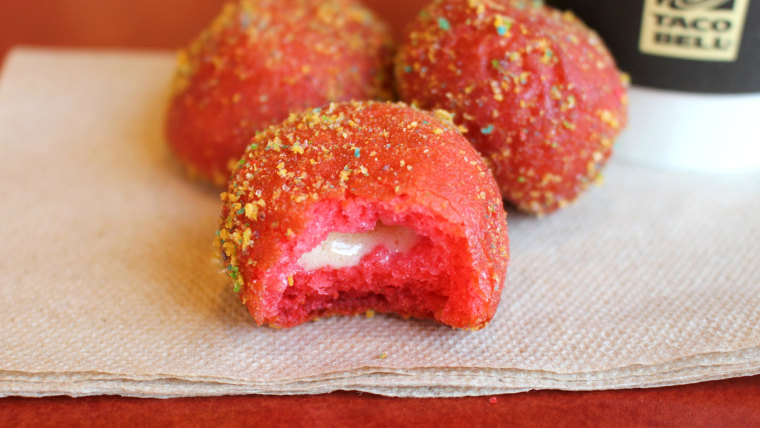 Would I order these again?
Yes, but not for breakfast. My tolerance for sugar in the morning is much lower than it used to be, and starting the day off with one or two of these bad boys would give me that "2:30 feeling" before lunch.
But as the exclamation point on a booze-fueled evening? Sure, why not? They may not have quite enough Cap'n Crunch, but they are sweet, fresh, warm, and — most importantly — available at all hours.