Say sayonara to that New Year's resolution — unless, of course, your resolution is to eat a taco with a fried chicken taco shell.
Taco Bell has created its own version of KFC's infamous Double Down: The "Naked Chicken Chalupa." It's a normal chalupa — stuffed with shredded lettuce, diced tomatoes, cheddar cheese and avocado ranch dressing — except it's not normal at all. The shell is a flattened piece of fried chicken.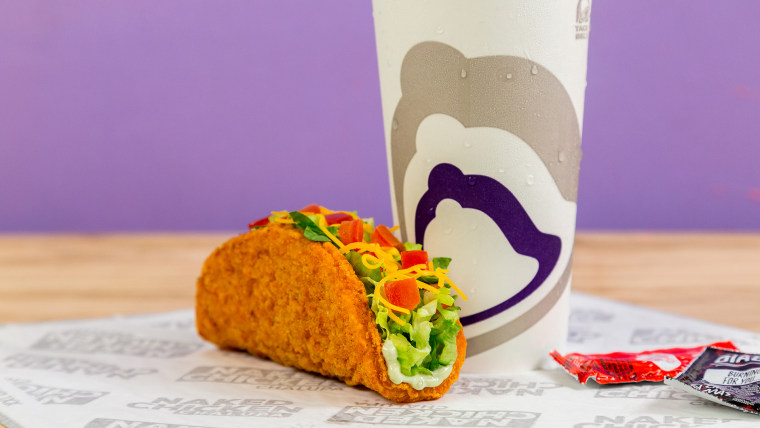 It will be available nationwide on January 26 for $2.99, after two years of apparently successful testing in Bakersfield, California, and Kansas City, Missouri.
RELATED: Taco Bell tests out Cheetos burritos, because we need more junk food
Really packing on the puns, chief marketing officer Marisa Thalberg acknowledges that an "innovation" of this kind is bound to "ruffle some feathers," and that some "might even cluck their tongues at it," but that's what keeps us coming back for more. They're always thinking outside of the bun — and, now, the shell, too.
Instead of jumping on the meatless bandwagon, they're making their menu even meatier.
RELATED: Taco Bell's new fried waffle taco to debut across the country
Our prediction for the next big Taco Bell product: The Loco Chicken Chalupa, a fried chicken shell coated with Doritos crumbs and stuffed with everything on the menu. Including a Starburst Freeze. Mark our words!