Promising a debut "hotter than Diablo Sauce," Taco Bell and Forever 21 are launching a fashion line together.
Yes, you read that right: Starting on Oct. 11, you'll be able to hit the mall for clothes "inspired by iconic graphics that each brand is known for," according to a joint press statement from the fast-food restaurant and bargain-fashion retailer.
"Pops of color and distinctive illustrations...effortlessly bring the heat," the company said in a statement. (The puns are endless!)
In the women's section, you'll find tops, bodysuits and cropped hoodies; in the men's, a sweatshirt, hoodie and anorak jacket. Even the kids' section gets a hoodie for girls. Shopping site Lyst already has a couple of the items up on its site, such as this sweatshirt and this hoodie.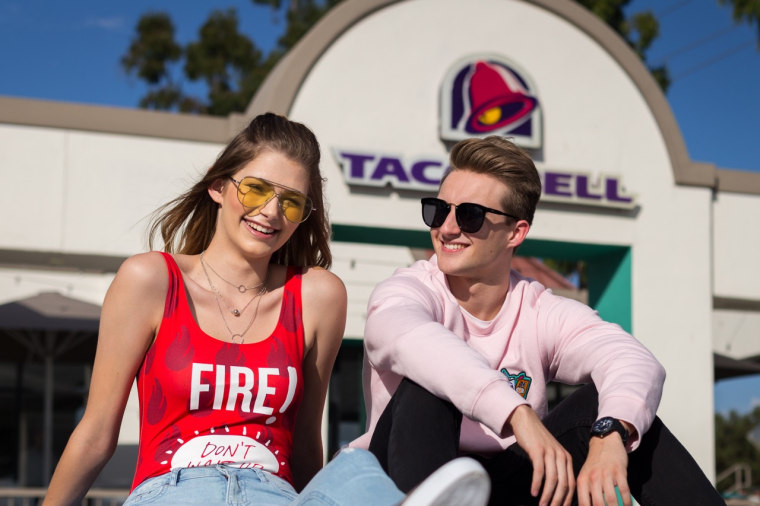 Though the pairing of the two chains seems random — OK, very random — the companies insist they belong together. One exec called Taco Bell "the fast fashion of food" (aka fast food?), likening its ability to swiftly introduce limited-edition menu products to Forever 21's reputation for quickly getting new looks in stores.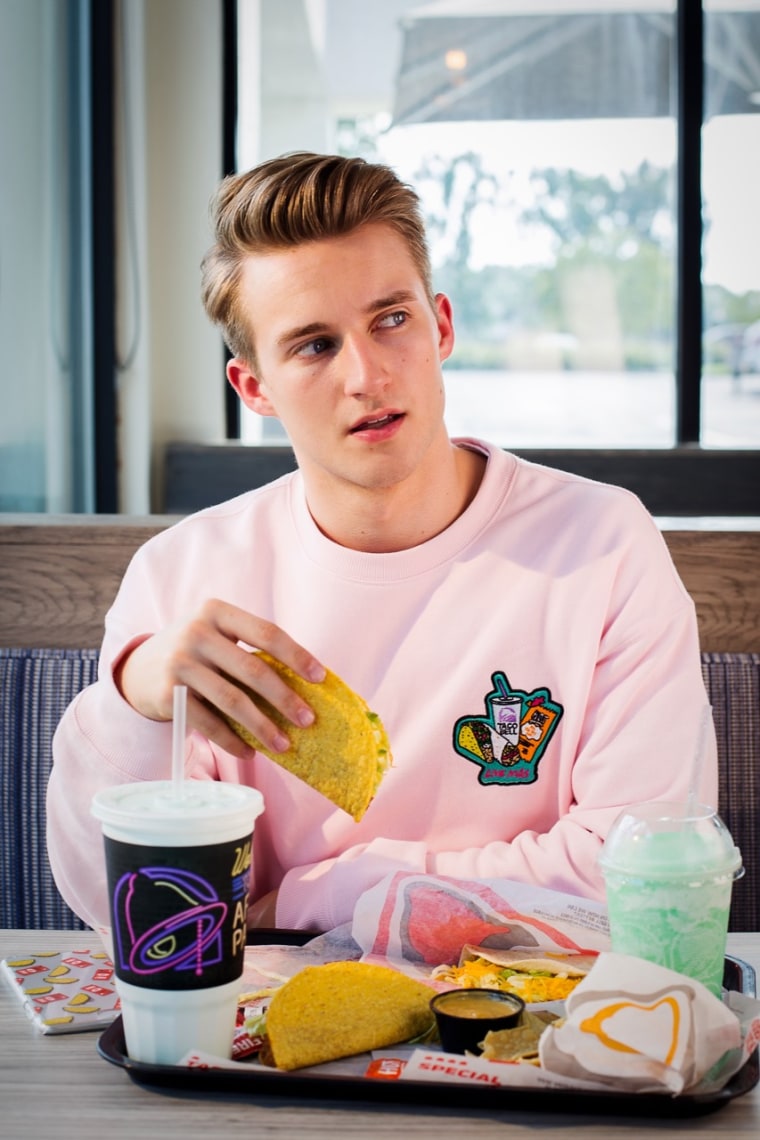 It does all kind of make sense, though.
Even before this, Forever 21 did seem to have a thing for tacos. We counted no less than six taco-themed shirts on its site right now, in addition to five pairs of taco socks, three taco bags, a keychain, necklace, bracelet and a watch.
See? This was from back in July:
As for the new "Forever 21 x Taco Bell" collection, it will be "original, affordable, creative, a little quirky and definitely fun," a Taco Bell exec added in the statement.
"Super fans" Brittany Creech and Andrew McBurnie (above), who opted to pose for their senior high school portraits at their local Taco Bells, are modeling some of the looks in photos and in a runway show in Los Angeles on October 10.
The launch event will also include, of course, a taco truck.