Tabasco is launching a scorpion-pepper hot sauce that's a whopping 20 times hotter than its original iconic bottle — you know, the one with the red cap and green foil that's a fixture in condiment caddies across America.
The company's Scorpion Sauce comes out today and is being sold only on Tabasco's site or on Avery Island, Louisiana, home to the McIlhenny Company, which has been making Tabasco there since 1868.

Scorpion sauce, for the uninitiated, is typically made with the blazing-hot Trinidad Moruga Scorpion pepper, and often combined with a tropical fruit flavor in a nod to the Caribbean roots of the pepper.
In Tabasco's case, its Scorpion Sauce is made up scorpion peppers, of course, along with guava, pineapple, and a bit of original Tabasco. It's "not for the wary," according to a release from the company.
Interestingly, the scorpion pepper was only discovered fairly recently, in 2012, by New Mexico State University's Chile Pepper Institute (yes, that's a real thing), which was on a quest to find the world's hottest pepper.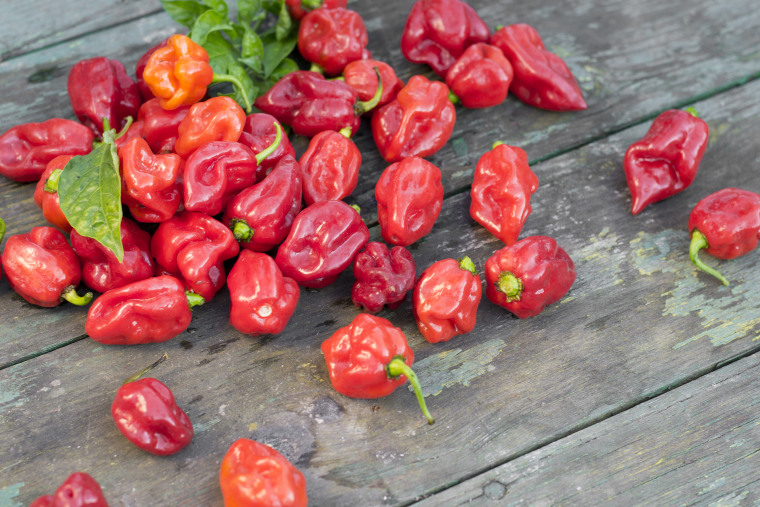 Now, time to break out those Scoville Units, the unit of measurement designed for quantitating the spicy heat of a pepper.
While regular Tabasco peppers clock in at 2,500 to 5,000 Scoville Units, a scorpion pepper can run up to roughly 2 million, giving it the status of the world's second-hottest pepper — it was overthrown in 2013 by the Carolina Reaper, which can hit as high as 2.2 million Scoville Units.
Brave souls who have tried the scorpion pepper often say it might seem innocent enough right after taking a bite, but then the spice quickly builds like crazy. A reviewer of one of the other scorpion sauces out on the market, Dave's Gourmet Scorpion Pepper Sauce, wrote that the burning residue stayed on his tongue for 10 minutes.
As for Tabasco's Scorpion Sauce, the company describes it as "tangy with untamed heat and a touch of Caribbean sweetness."
It's also a limited, small-batch run. So get it while it's, you know, hot.