It's National Strawberry Shortcake Day! While some of us fondly reminisce about Good Humor Strawberry Shortcake bars from the ice cream truck, for others, strawberry shortcake conjures up memories of cuddling in Berry Bitty City blankets decorated with Strawberry Shortcake the cartoon character.
This day is about neither of those things. But something about strawberry shortcakes does bring us back to childhood (maybe it's all the butter used in real shortcake). So we're drooling over these easy-to-make desserts, featuring macerated strawberries, biscuits or pastry (or pound cake for the microwave generation) and loads of smooth, airy whipped cream.
According to KitchenProject.com, strawberry shortcake goes back to at least 1850 in the U.S., and it's been a perfect summer dessert ever since. Here are three versions you can make to celebrate!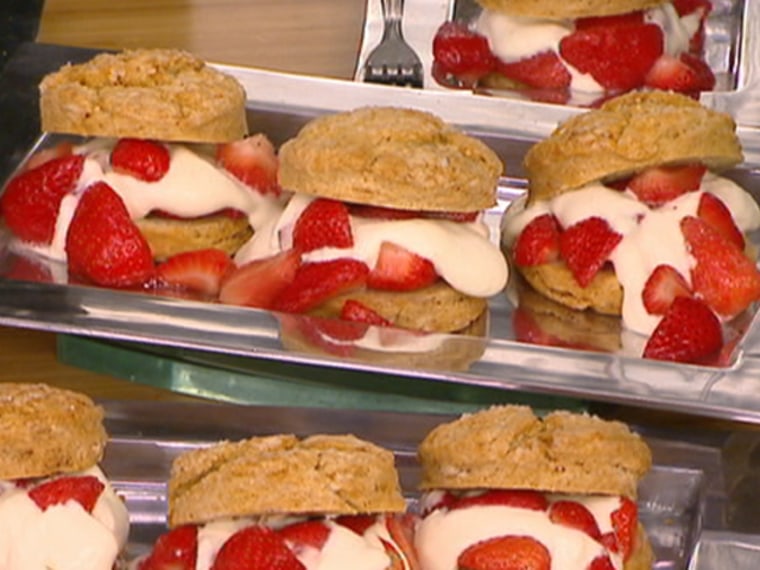 Sexy strawberry shortcake: This one's all grown up!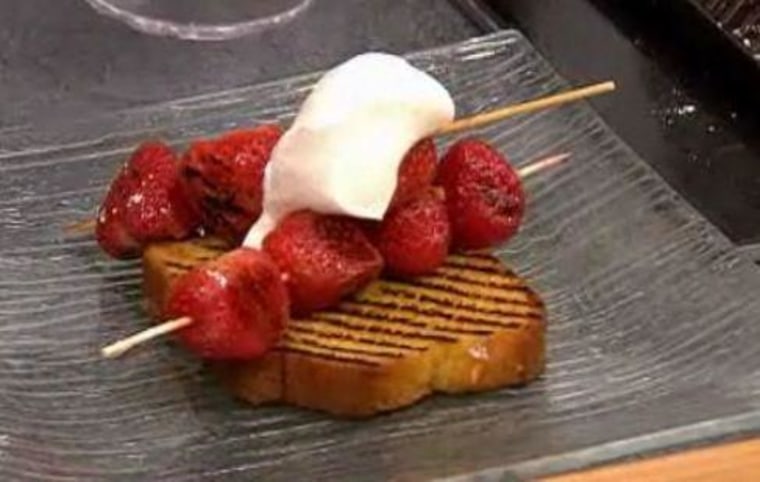 Cat Cora's quick and easy grilled strawberry shortcake with chantilly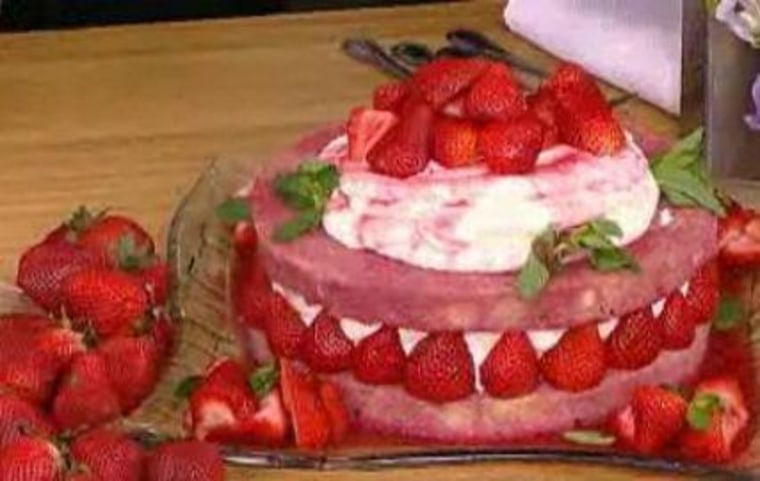 The Scotto's strawberry shortcake with strawberry syrup and fresh whipped cream