Cutting out fatty meat from your diet doesn't have to be a huge obstacle (and you don't have to go all vegetarian either!)—just make these three easy changes to keep your slim-down going strong.
RELATED: Slim down with Joy Bauer's #startTODAY meal plan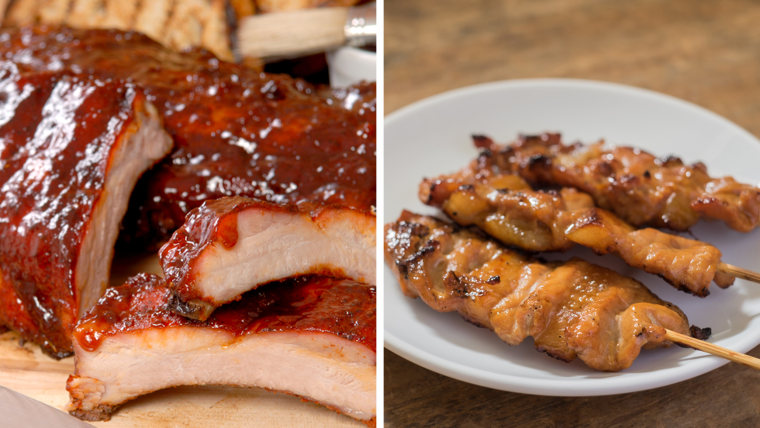 Instead of BBQ ribs, try pork tenderloin skewers
BEFORE: 1,200 calories for a typical full rack order
AFTER: 416 calories for pork tenderloin "ribs" made on wood skewers
Swap once a week for a year and drop up to 12 pounds.
RELATED: Keep your diet on track with Joy's daily #startTODAY cleanse tip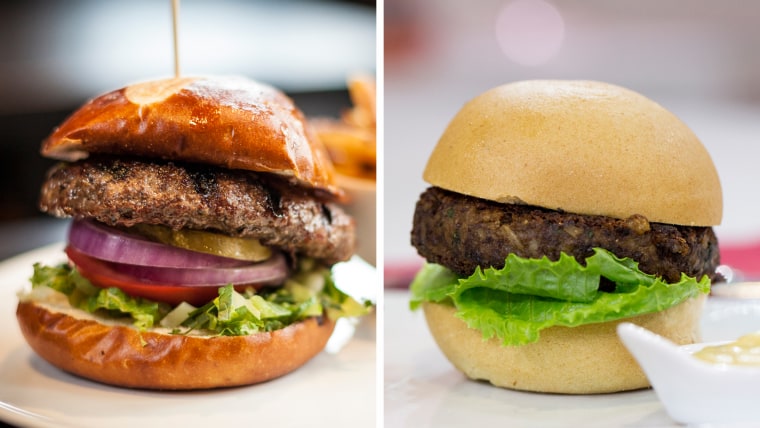 Instead of a fatty beef burger, try a turkey-bean combo burger
BEFORE: 600 calories for a beef burger
AFTER: 275 calories for one made with ground turkey and black beans
Swap a few times per week for a year and drop up to 15 pounds.
RELATED: Stick to your starch-free diet and save major calories with three easy swaps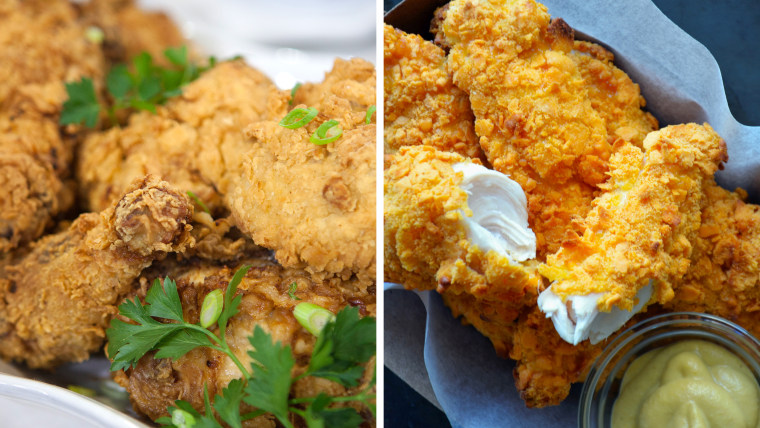 Instead of fried chicken, try baked chicken tenders
BEFORE: 680 calories for 1 battered/fried chicken breast and thigh
AFTER: 330 calories for skinless, baked chicken tenders coated in whole-wheat bread crumbs
Swap a few times per week for a year and drop up to 16 pounds.
For more tips, follow Joy on Twitter, Facebook, Instagram and Pinterest.