From the heel of Italy comes a crisp and savory red that was perfect with a hearty pasta on a chilly spring evening. The region is Puglia, which is becoming known increasingly for its Primitivo, a cousin of Zinfandel, but which deserves as much attention for wines from the more widely planted Negroamaro.
One of the best known of the Negroamaro wines is Salice Salentino, and there are a number of well-priced examples of it. Another wine well worth considering is the 1998 Salento "Portulano," at about $17, from the Calò family's Rosa del Golfo winery, which I tried the other night. To be clear about the label for a moment, Salento refers to the region in the extreme south of Puglia, while Portulano is the name of this particular wine.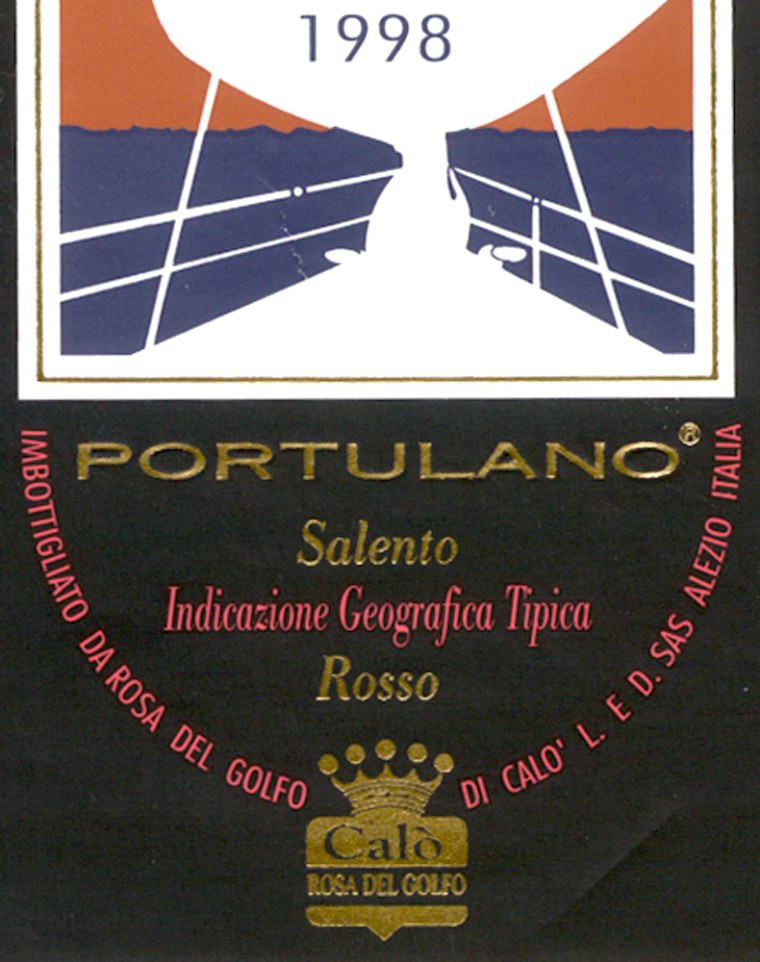 The wines from this area, with its hot climate, are sometimes less than elegant, to put it gently, and can have a baked or flabby quality, to be blunt about it. But that's not the case with the Portulano, which is 90 percent Negroamaro and 10 percent malvasia nera. I was struck at first by its refreshing acidity, which gives the wine a nice initial lift in the mouth before the dark berry fruit, including blueberry and blackberry, as well as some cherry, emerge.
The wine is aged for six to 12 months in large oak casks and for another year or so in the bottle. Although the winery says it can be held longer, I think it is at its prime right now, with some age under its belt but maintaining an attractive freshness, which was pretty much lost when I tried a glass from the same bottle the next day.
Beyond pasta, this would be a nice wine with roasts and cheeses and other strongly flavored dishes.
Of noteFrom the big R.H. Phillips Winery in California comes word that 300,000 cases of Sauvignon Blanc, Chardonnay, Cabernet Sauvignon, Merlot and Shiraz under its R.H. Phillips label will be bottled with screw caps in the new vintage to be released next month. That's 3.6 million bottles of the $9 wine. Whether you like the closures or not, the winery calls them the biggest commitment to screw caps in the United States to date.
Edward Deitch's wine column appears Thursdays. Write to him at .