While we may hope to make friends at work, something odd has been happening over the years at Stew Leonard's, a small group of family-owned fresh food stores in New York and Connecticut: A lot of people have been finding not just friendship but love.
"Stew Leonard's has its own version of Match.com," says Stew Leonard JR., CEO of Stew Leonard's. "Since my family opened the store in 1969, we know of about 100 couples who have met here at Stew's and gotten married, resulting in dozens of children. We just think this adds to the family atmosphere!" There are so many stories to tell, but we were able to chat with just a few of the happy couples — read on for their sweet stories.
Mike Derivan and Donna Owsiak: Meat (and meet) department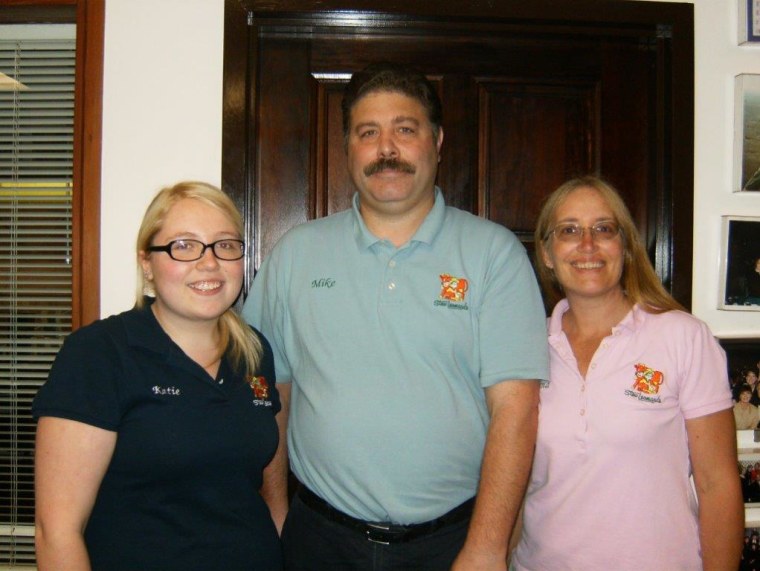 Mike Derivan and Donna Owsiak hold the distinction of being the first couple to get married as a result of meeting at Stew Leonard's. When they met in the 1980s, they were both working in the meat department as butchers in the Norwalk location.
"When Donna and I started dating in the early '80s, there were at least five other butchers in the meat department who were dating girls who worked at Stew's too!" says Derivan. "We were all in our early 20s and we'd all spend a lot of time together outside of work. We were all out on a group date when we just felt the spark and decided to try things out." The pair married in 1983 and went on to have two daughters, who also spent time working at Stew Leonard's.
Karin Cervi and Joe Vota: "We just clicked."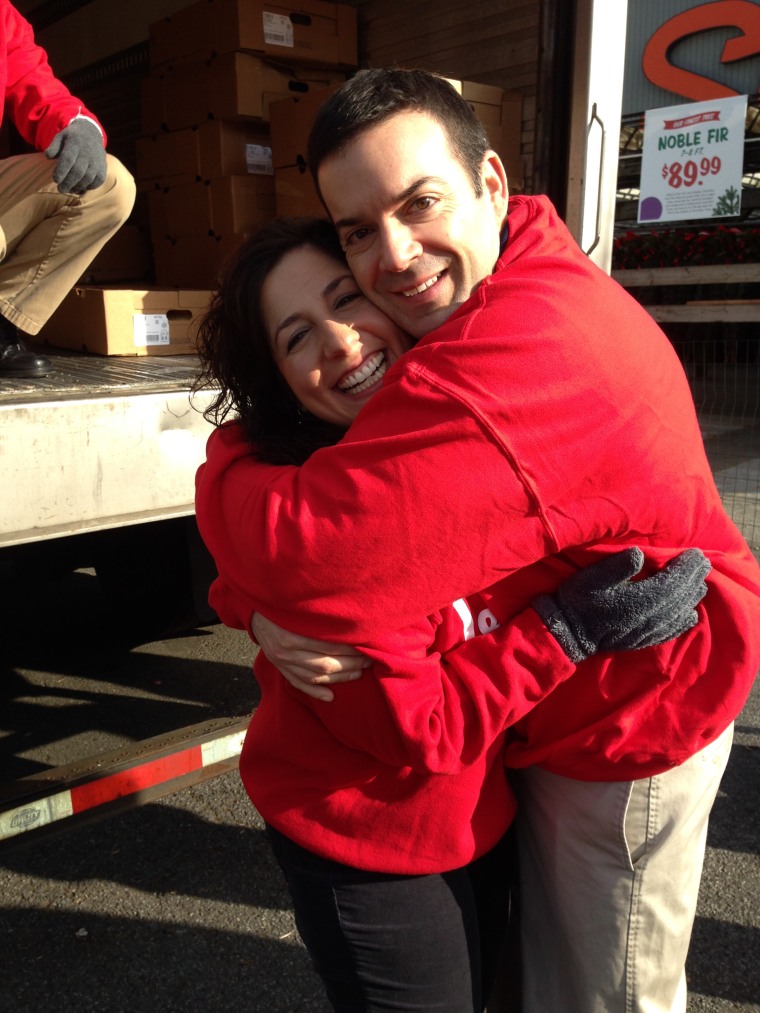 Karin Cervi started at Stew Leonard's at age 16 as a cashier at the Norwalk store in 1996 and started dating Joe Vota, who was in the grocery department, when she was 19. "One night, a group of us from Stew's had gone out together," Cervi remembers. "Joe and I were both seeing other people at the time, but we really clicked."
"We also would close the store on Friday nights together, part of which meant taking a final walk through to make sure no more customers left in the building, and we'd always end up flirting and goofing around," Cervi adds. Once the two both found themselves single, they decided to grab dinner one night after work. "We were both still wearing our Stew Leonard's shirts!" says Cervi. "After that, the rumors started flying that we were dating and we didn't try to keep it a secret."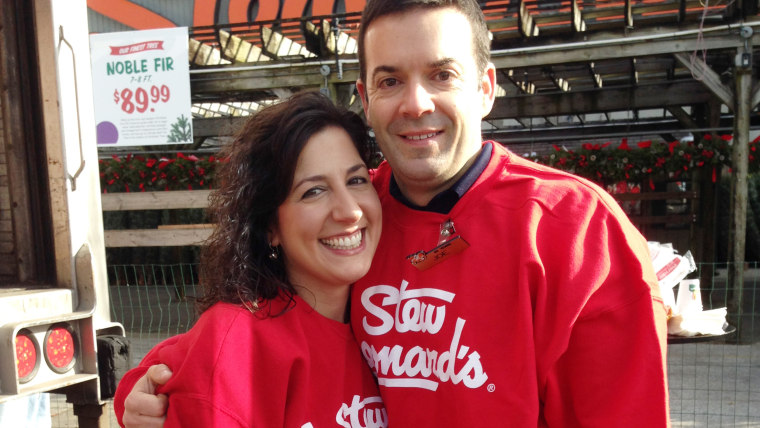 Four years later, on Halloween in 2003, Vota had a fun surprise for Cervi: "Joe and I left work together to head to a Halloween party," she remembers. "He told me that we first had to stop at the Silvermine Tavern in Norwalk since friends of Mr. and Mrs. Leonard were staying there and Mr. Leonard had asked Joe to drop something off. Even though I was in my Halloween costume — I was dressed as a cat — I agreed to go inside with him. He had a rented a room and filled it with roses, candles, and a blown up photo of the two of us that said 'Will You Marry Me?' We got married the following year!"
Nicole Manca and Art Weiss: Keeping it all in the family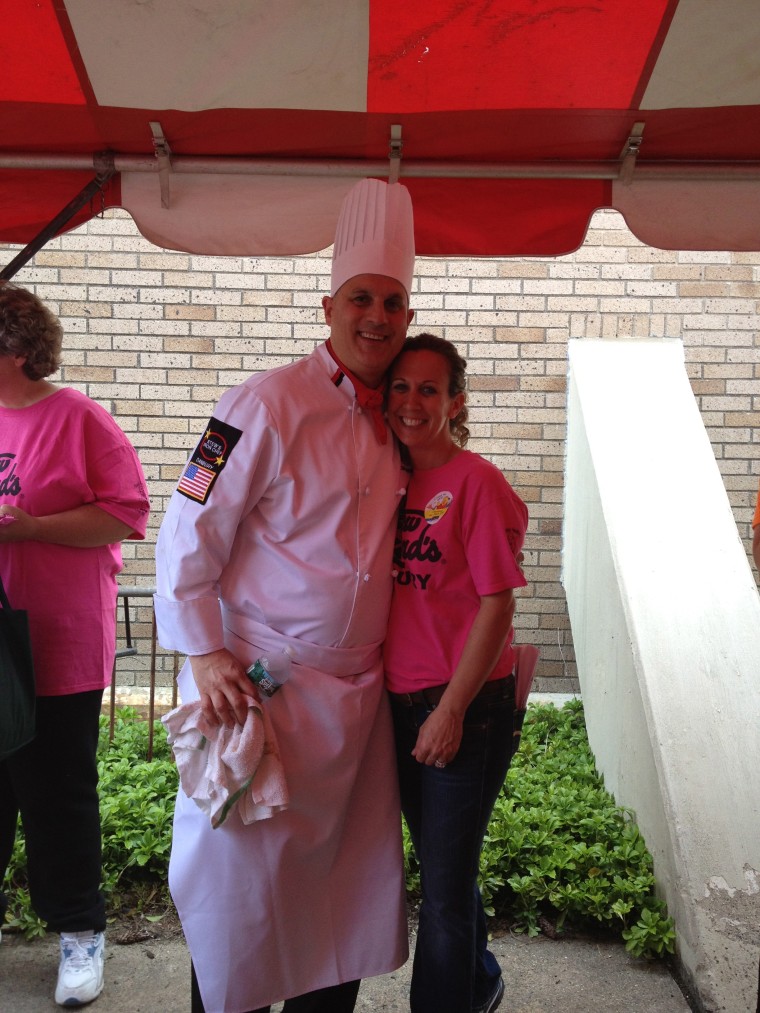 "Art is very quiet and I'm very outgoing," says Nicole Manca, who met her future husband at the Stew Leonard's in Danbury, CT, in the early '90s, when she was working as a cashier and he was working as a cook. Despite their personality differences, the two developed a friendship that started to blossom into something more. "I think our colleagues at Stew's started to notice that there were some sparks flying between us, especially every time Art would walk through the front end of the store to get to the kitchen. When he finally asked me out on a date, he told me to show up at his house at a certain time and he surprised me with tickets to Blue Man Group in New York City!"
New York was also the setting for the couple's engagement. "He took me on a horse carriage ride through Central Park," says Manca. "As I said, I'm really social and ended up chatting away with the carriage driver instead of paying attention to Art and finally, I looked down to see Art holding a diamond ring! I couldn't believe it."
The couple and their family have become the Brady Bunch of Stew Leonard's: Art has three kids from his first marriage and Nicole has two from her first marriage! All of them, except for one have worked at Stew's. Nicole is now the front end manager at Stew Leonard's in Danbury while Art is the director of the kitchen at the same store.
Marlene Caetano and Anthony Bonacci: Persistence pays off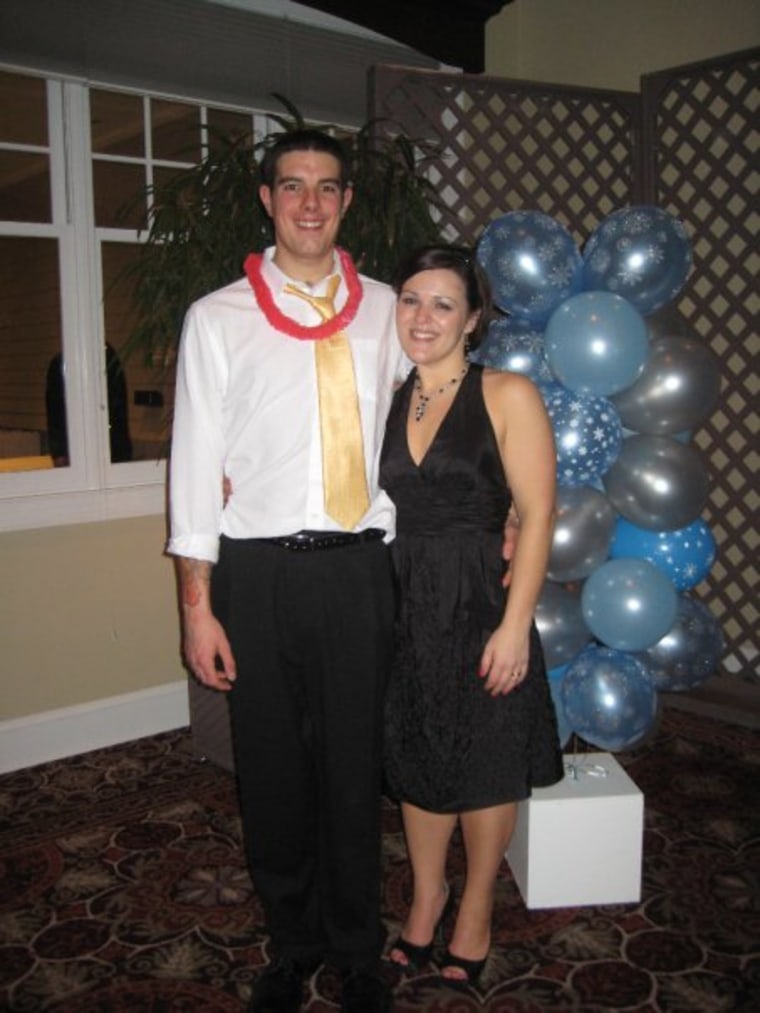 Marlene Caetano and Anthony Bonacci both joined Stew Leonard's in Danbury in 1998. She was a cashier and he was a bagger. Marlene was friends with Anthony's sister, who also worked at Stew's and she eventually became friendly with Anthony. "He asked me out on a date just as I was finishing my last semester at college, but I kept putting him off since I was so busy with school,' Caetano recalls.
"We finally set a night to go out, and he later told me that he was going to stop asking if I didn't commit to a night." Their first date was in the fall of 2003 and they married in winter of 2006. Bonacci proposed with flowers and a bottle of wine with a card that read "For the future Mrs. Bonacci." This time, Caetano had no problem committing! More than 30 people from Stew Leonard's attended the couple's wedding.
Soon after they got married, Marlene and Anthony discussed that they didn't want to pass along bad eating habits to their future child and committed to a healthier lifestyle together. Marlene and Anthony lost a combined 170 pounds (Marlene lost 70 and Anthony, 100.) They welcomed their son, Tommy, in 2011.
Today, Anthony is the assistant manager of the seafood department at the Danbury store while Marlene is a benefits administrator for the company.
Rose McLaughlin and Curt Potter: Love was cooking in the kitchen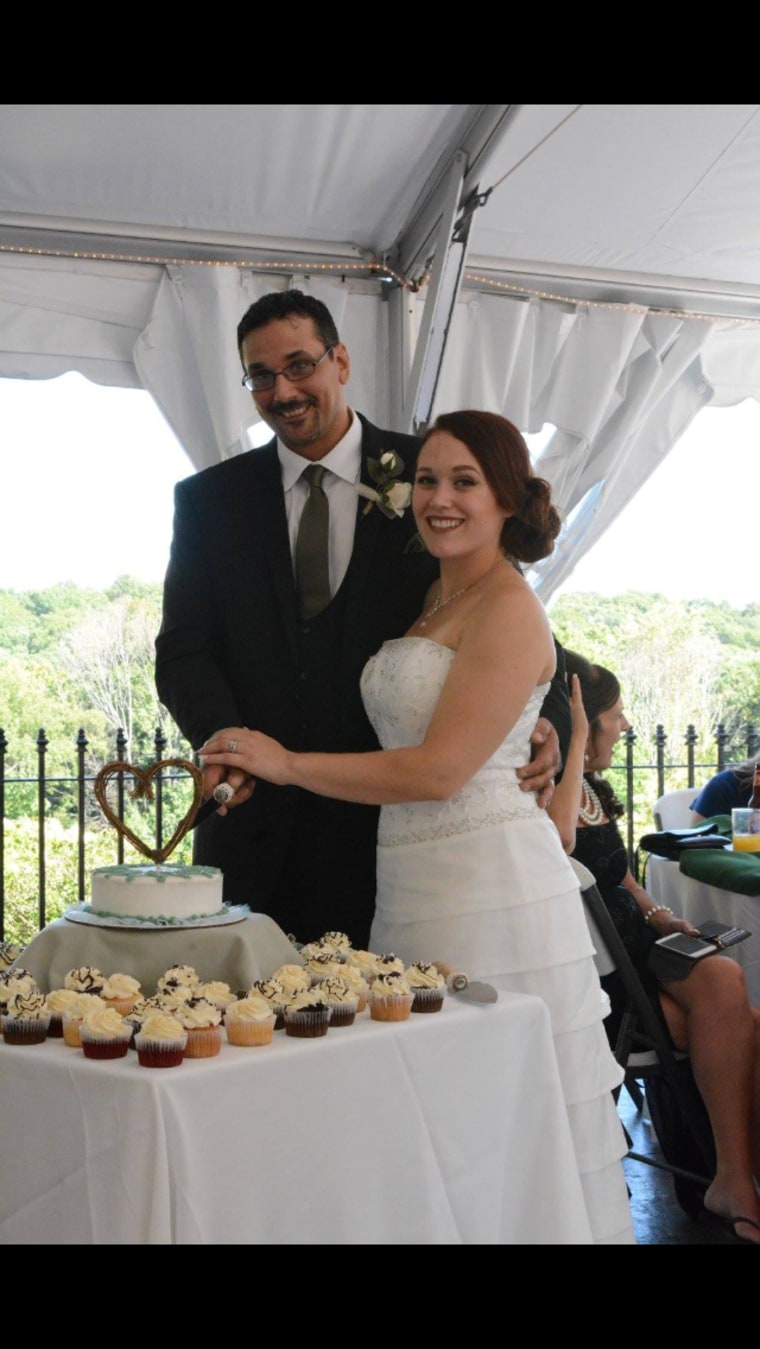 Rose McLaughlin and Curt Potter met working in the kitchens at the Stew Leonard's in Newington, Ct., in 2013 and started to date in 2015. "I'll never forget how on one of our first dates, Curt's jacket flew out of the Jeep as we were on the turnpike so he lost his Stew's attire and entire wallet," says McLaughlin.
"About a year after that first date, Curt suggested we go back out for a drive and take a trip down memory lane back and he ended up proposing that night as the sun set." The two were married in 2016. Curt is now the seafood manager at Stew Leonard's in Newington while Rose is the assistant manager in the kitchen. They may be one of the newest Stew Leonard's couples, but we'll bet they won't be the last couple to meet at Stew's.