Like its culinary cousin zucchini, summer squash is a versatile and easy-to-use vegetable. It partners with a variety of cuisines, including French, Italian and Indian, and can be grilled, baked, sautéed or roasted. It's also delicious raw. Read on for tips on shopping, storage and prep.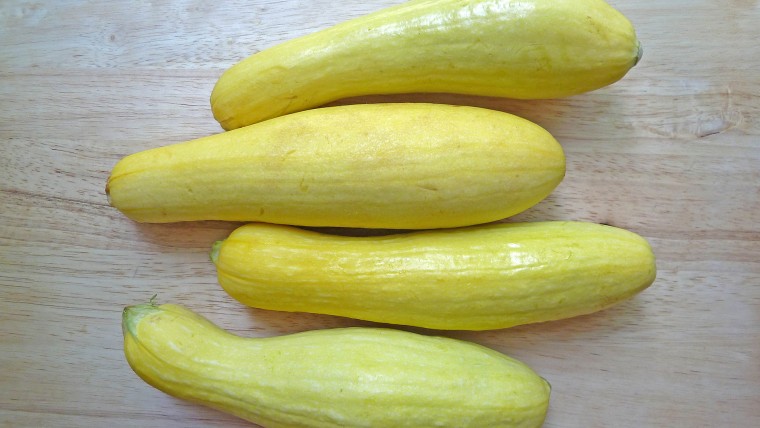 How to shop for summer squash
Look for firm summer squash with smooth, shiny, unblemished skin.
Select small to medium summer squash, 2 to 8 inches in length. Larger summer squash can be tough and bitter, while smaller ones tend to be crisp and sweet.
Get tips and ideas for more summer produce
How to store summer squash
Summer squash should be kept in the vegetable drawer of the refrigerator and will last for 3 to 5 days. Unlike zucchini, summer squash can be wrapped in a plastic bag.
How to prepare summer squash
For most recipes, you'll want to cut the stem off summer squash and trim about ¼ inch off the opposite end. Here's one exception: If you're stuffing and baking summer squash halves, it's easier to leave the squash whole.
Summer squash recipes
5 ways to enjoy the squash of the summer
A summer squash relish for the hot dogs at your summer barbecue
Summer squash bake:
Cut 3-4 medium summer squash into ¼-inch-thick slices and toss with 1-2 tablespoons olive oil, salt and pepper. Spread in 1 slightly overlapping layer in a buttered 9- by 13-inch baking dish. Combine ¾ cup breadcrumbs, ½ cup freshly grated Parmesan, ¼ cup olive oil and 2 minced garlic cloves, season to taste with salt and pepper and sprinkle evenly over the squash. Bake in a 350°F oven until the squash is tender and just starting to brown, 40-45 minutes.