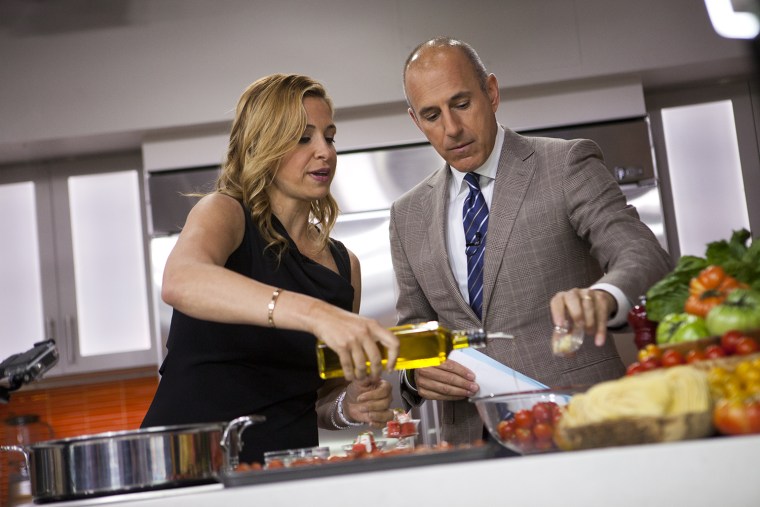 Spend less time cooking over the stove and more time enjoying the beautiful season. Chef Donatella Arpaia is sharing two summer recipes that deliver a punch of flavor in only 30 minutes.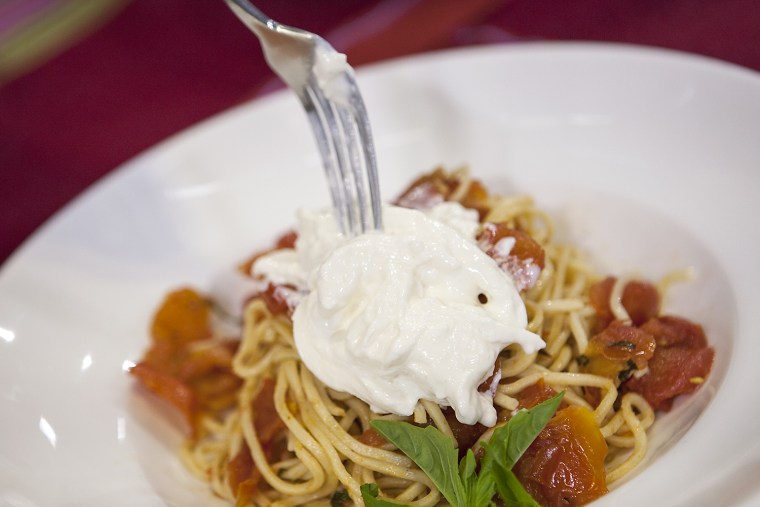 Spaghetti with spicy roasted tomatoes topped with stracciatella

Serves 4
2 pounds small cherry tomatoes

2 cloves garlic finely chopped

3/4 tablespoons extra-virgin olive oil

Sea salt and freshly ground black pepper

2 teaspoons red pepper flakes

6 to 8 large basil leaves, chiffonade

1 pound frozen hand-cut spaghetti or chitarra

1 pound stracciatella

Bring a large pot of cold, salted water to a boil for the pasta.
Heat a convection oven to 350 degrees. On a baking sheet, toss the tomatoes and the garlic with two tablespoons of the olive oil until coated. Season with salt and pepper. Spread in a single layer and bake until the tomatoes are beginning to brown but are still juicy, about 20 minutes (25 minutes in standard oven).
While the tomatoes cook, pour the remaining 2/3 tablespoons of olive oil in deep roundo pan. Add half of basil, garlic and red pepper flakes. When the tomatoes are cooked, start the pasta: Add the spaghetti to the boiling water and cook until al dente.
WATCH: Donatella Arpaia demos summer spaghetti dinner with Matt 
At the same time, scrape the cooked tomatoes with any juices into the skillet. Crush tomatoes and garlic with a fork. Season with the red pepper flakes, bring to a simmer over medium-high heat and cook gently until the tomatoes release their juices and the mixture reduces slightly, 3 to 4 minutes.
When the pasta is nearly cooked, scoop out about one cup of the pasta cooking water. Set aside. Then drain the pasta and add to the skillet with the tomato mixture. Add enough of the reserved pasta cooking water to create a saucy consistency and cook 2 to 3 more minutes, stirring, to allow the pasta to absorb the flavors.
Divide the pasta and sauce among four deep plates. Top each with stracciatella over the top of each plate of pasta. Garnish each plate with remaining basil.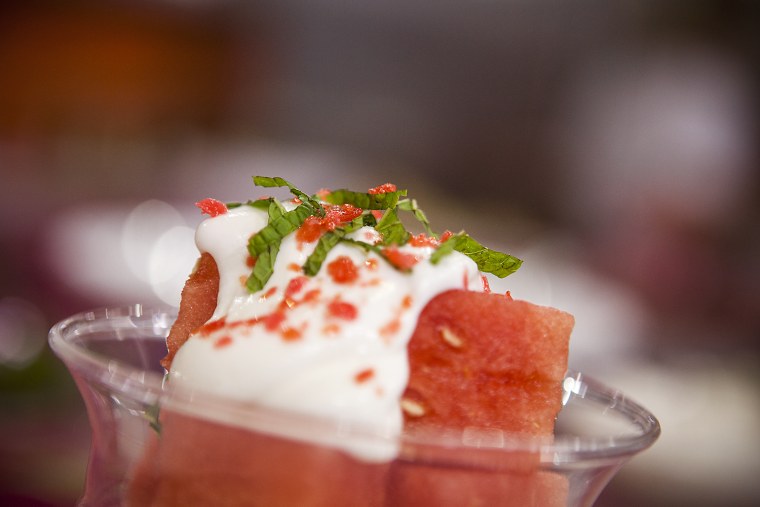 Sparkling watermelon with yogurt cream and mint

Serves 6-8
18 oz. full-fat, plain Greek yogurt

¼ cup sugar

2 egg whites

¾ cup heavy cream

Juice of 1 lemon

1 small seedless watermelon, cut into 1" cubes

Maldon sea salt

Pop Rocks

¼ cup tiny mint leaves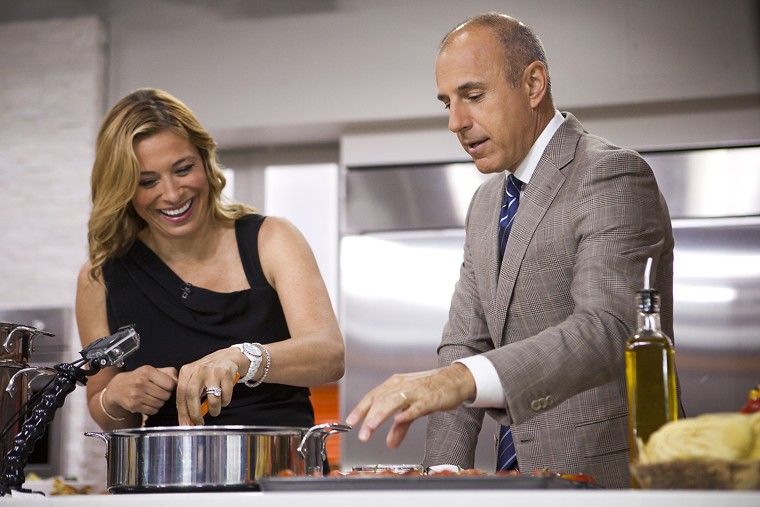 Combine sugar and egg whites in medium bowl and beat with electric mixer on medium speed until the mixture forms soft peaks- the consistency of shaving cream.
Fold egg white mixture into yogurt until no whites appear. Fold heavy cream into mixture until combined. Stir in lemon juice.
Place five pieces of watermelon on a dessert plate. Spoon two tablespoons of yogurt cream on top. Sprinkle with a pinch of sea salt and top with a teaspoon of Pop Rocks and some mint slivers.