During a busy shopping season where we're all looking for a great deal wherever we can find it, Subway is bringing back an old favorite — but not everyone is singing with glee.
As fast food chains clamor to give customers more value for their dollar (McDonald's is bringing back its popular dollar menu and Taco Bell just announced a slew of dollar deals rolling out in 2018), sandwich chain Subway says it will be bringing back its ever-popular $5 footlong promotion.
But a lot franchise owners say they aren't interested in participating.
Subway's original $5 footlong sandwich deal first launched in Miami in 2004 and became a huge hit nationally years later as customers continued to seek out better deals on quick meals. The original deal featured a daily selection of 12-inch subs for just $5, but it was discontinued last year and replaced with a $6 deal ... that just wasn't as popular with consumers — hey, those dollars add up!
Now, Subway is going back to the original $5 footlong (a representative confirmed to TODAY Food that the new deal will actually feature five sandwiches for $4.99) offering to woo back business amid steeper competition from other chains offering dollar deals.
However, though the deal has always been popular among hungry, cash-strapped consumers, it's not so great for franchise owners, who say are already dealing with pretty thin profits. The deal, which is slated to return for a limited time starting in January 2018, is being met with rebellion: Over 400 Subway franchise owners across the country have signed a petition protesting the discount.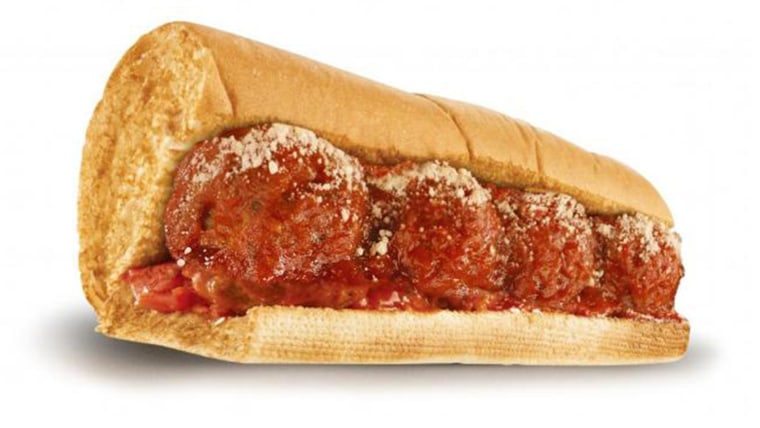 "The national promotional focus over the past five years … has decimated [us] and left many franchisees unprofitable and even insolvent," petitioners led by Virginia-based franchisee Mitesh Raval complained in the Dec. 6 letter sent to Subway corporate, reports the New York Post.
But if the temporary deal brings back customers and increases sales, maybe it's a loss franchises should be willing to take?
The deal officially starts Jan 1. 2018, but if you are looking for a discounted footlong sandwich, you may want to call ahead first to your local Subway and make sure your location is one of the shops participating in the revamped deal.
This story has been updated with information from a Subway representative.