New York City's hottest new dessert is made with nothing but... water?
That's right. Forget rainbow bagels and over-the-top milkshakes, lines are now forming for a clear, minimalist treat dubbed the Raindrop Cake.
If it looks a little familiar, that's because the transparent confection — actually called mizu shingen mochi — already went viral once in its native Japan. News of the mystifying dessert caught the attention of New Yorker Darren Wong, who debuted his version last weekend at outdoor food market Smorgasburg (home to another Insta-famous food, the ramen burger).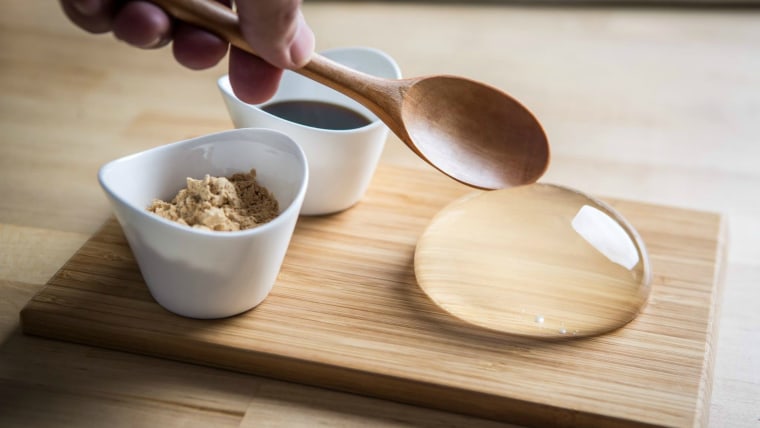 The final product is a delicate combination of natural spring water with agar agar (a vegan gelatin) that's shaped into a wobbly ball and served chilled with brown sugar syrup and roasted soybean powder.
While the Raindrop Cake is certainly mesmerizing to watch, could it rival the likes of the Cronut?
RELATED: Cronut chef Dominique Ansel's shares his morning routine — and the juice that fuels him
Tamron Hall, who proclaimed herself "texture sensitive," called the delicacy "delicious."
"It remains light. It doesn't feel heavy on the tongue. It's like a raindrop!"
Can't make it to New York to sample the treat? The Internet is here to help — there's already a tutorial up on YouTube.