We have scoured the country (so you didn't have to!) for the coolest kitchen items around, perfect to give as gifts or to treat yourself.
Keep scrolling to check out contributing style editor of Domino magazine Chassie Post's top gadget picks.
GIR silicone lids, Product of GIR, $7.95 - $19.95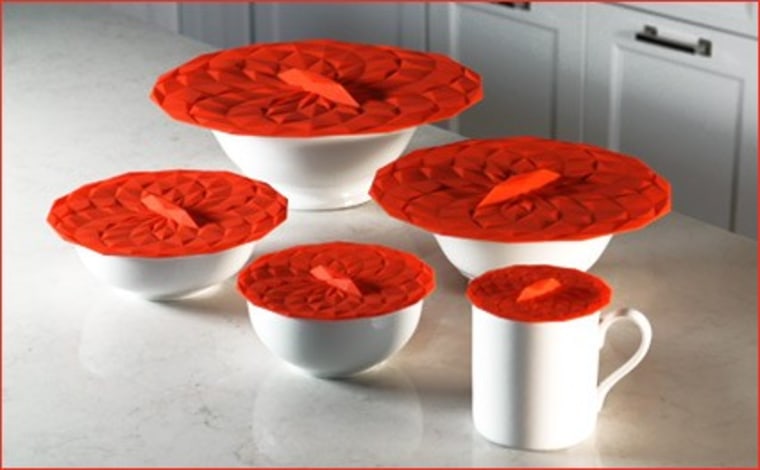 GIR is short for "get it right" and, boy, this company has done just that! The GIR silicone lid is a well-designed and innovative product that is also good looking — a hard trio to come by!
These silicone lids take the place of any kind of tin foil or wrap and create a perfect seal to keep items fresh. Put it in the oven, microwave, or fridge — it works for hot or cold and also keeps those fridge odors out. And it's re-usable so it's eco-friendly!
Mad for plaid in the kitchen, Target.com and Target stores, starting at $10.50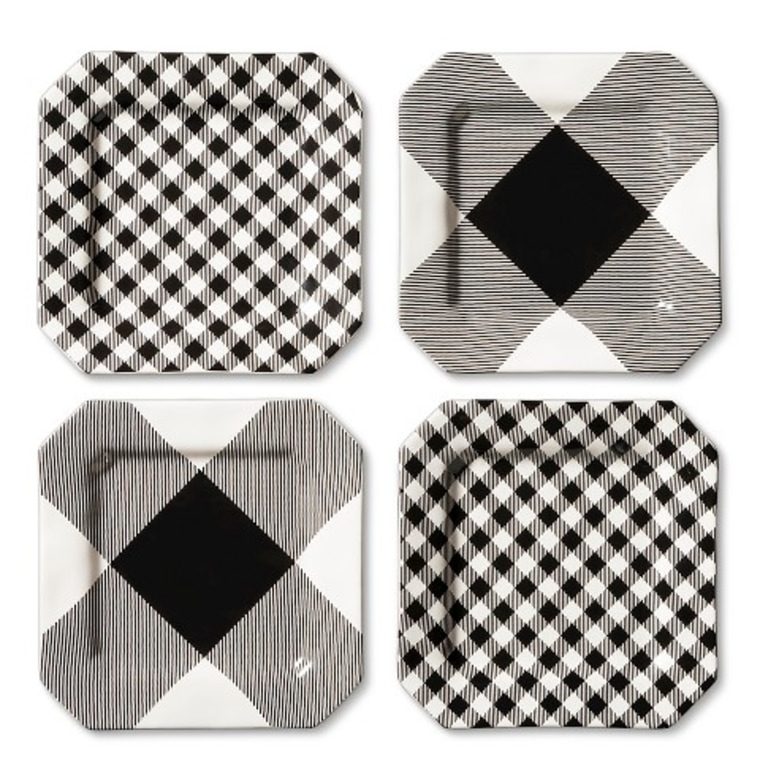 Plaid is one of the hottest trends in fashion — and now we are seeing it enter the kitchen!
Go mad for plaid this season with fashion (and now home designer!) Adam Lippes's collection for Target as well as Target's own collection.
From tartan rolling pins, plates, portable bar kit and trays — these collections are flying off the shelves, and starting at $10.50 — we love the high impact and low cost!
Tacopedia & taco trucks, Annie's Blue Ribbon General Store, $15 & $29.95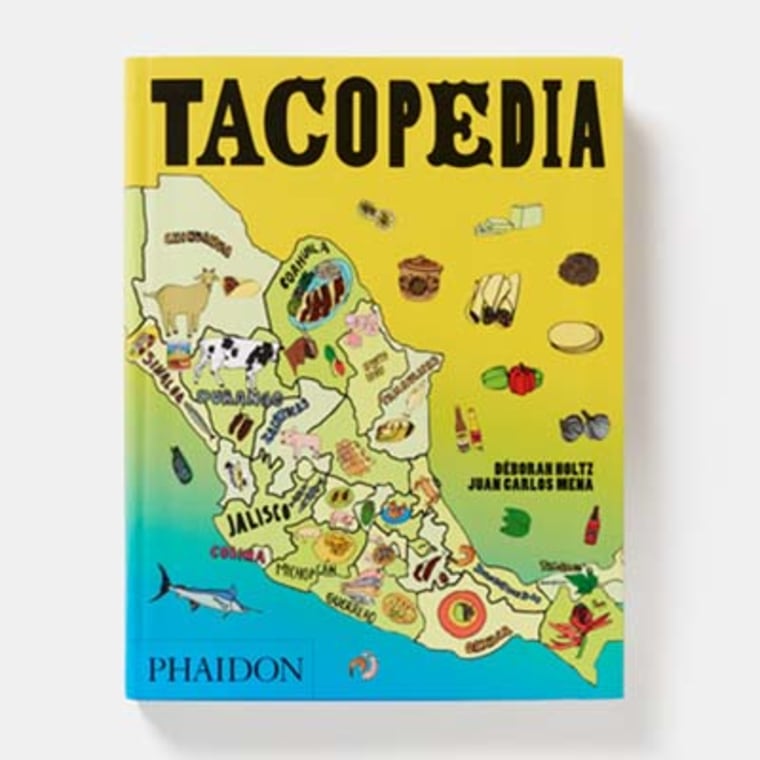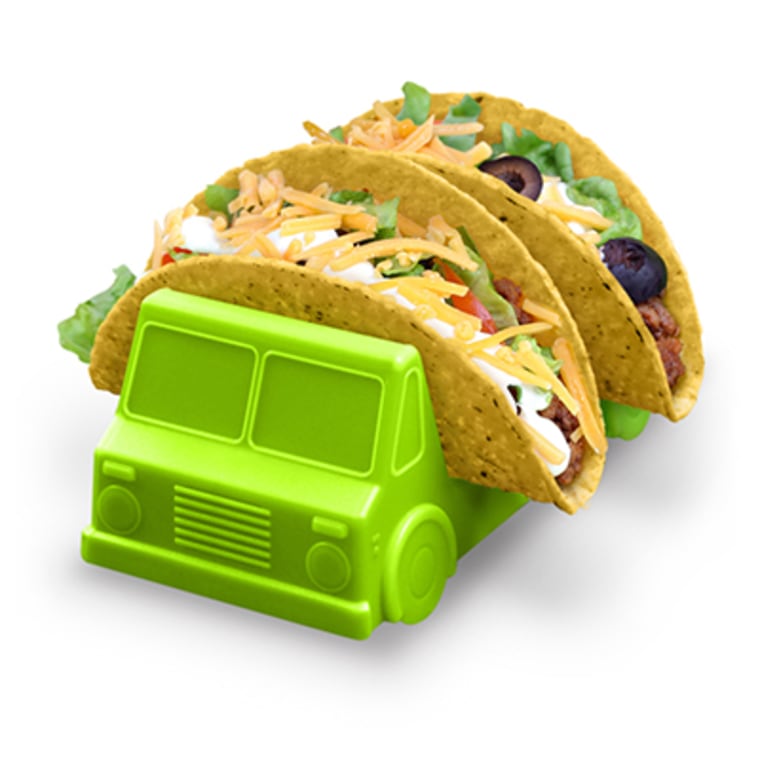 Make taco night complete with the Tacopedia and these super-cute taco trucks.
Tacopedia is an encyclopedia for tacos - everything you ever wanted to know and more about the beloved taco. It includes 100 authentic recipes adapted from Mexican classics from fillings and tortillas to salsas and sauces.
Up the ante on taco night and serve your tacos in a bold neon taco truck. For kids and kids at heart — all tacos taste better in a taco truck!
Available at Annie's Blue Ribbon General Store in Brooklyn, New York.
Chef's towel, Snowehome.com, $25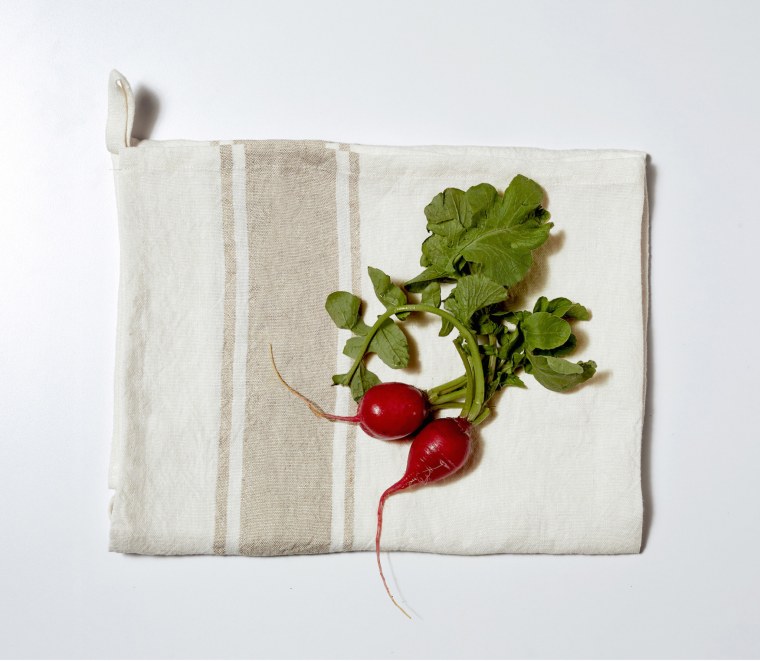 It sounds simple, but thanks to its clever tie on the corner and oversize dimensions (bigger than a typical hand towel), it can do double duty as an apron with the added plus that it softens over time.
It's 100 percent washed linen for a strong, durable and quick-drying material, machine washable, and measures 24 x 28 inches with the self-material loop which allows for easy storage or use as a half apron. Available in three colors at snowehome.com.
Presse by Bobble, Waterbobble.com, $29.95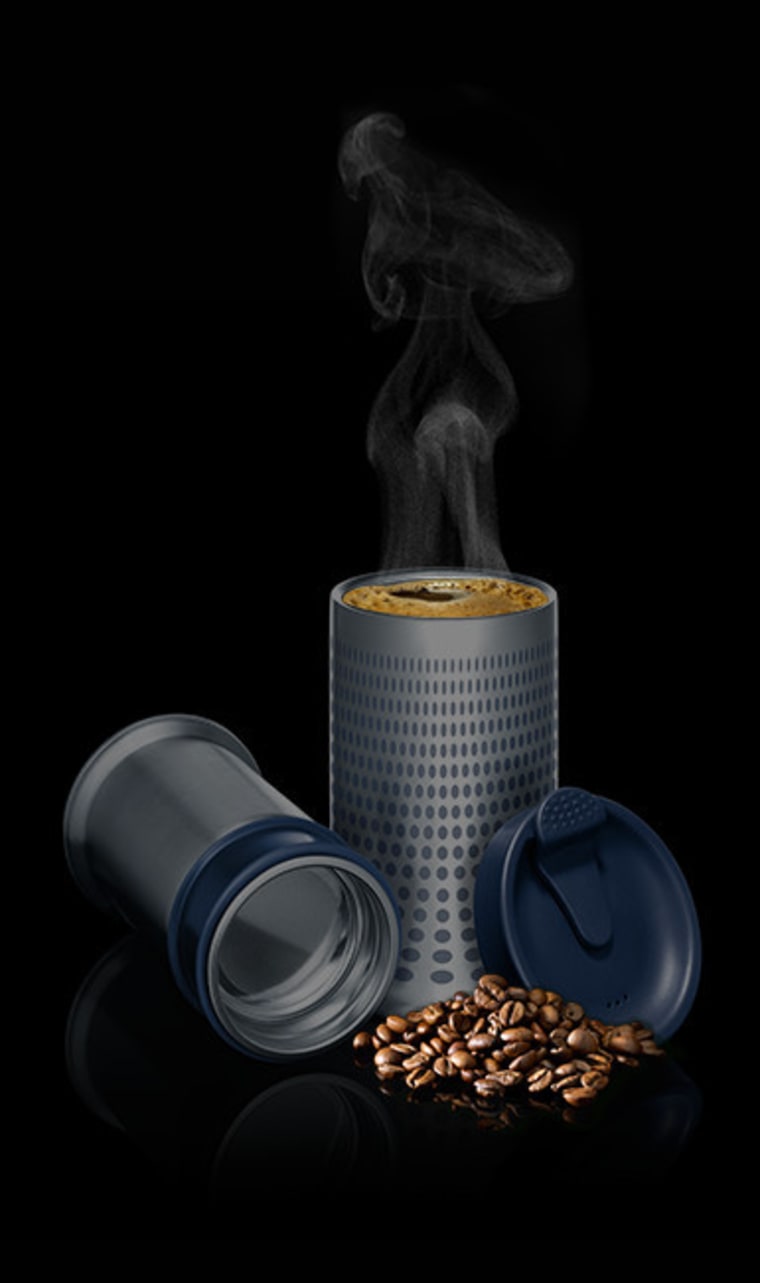 Just brew, press and go! This is next-level to-go coffee.
Presse by Bobble is a new one-cup-at-a-time coffee brewer that lets you brew, press and go for the perfect cup of coffee every time.
It's a 2-piece stainless steel coffee press that brews delicious coffee in just three minutes. Simply fill with coffee grounds and hot water, wait three minutes, push down inner mug to filter, then grab and go.
Your morning coffee has never tasted so good. Tip: You might as well buy two now, because someone in your house is going to end up "acquiring" the one you buy for yourself.
Joseph Joseph cutting board index, Josephjoseph.com, starting at $65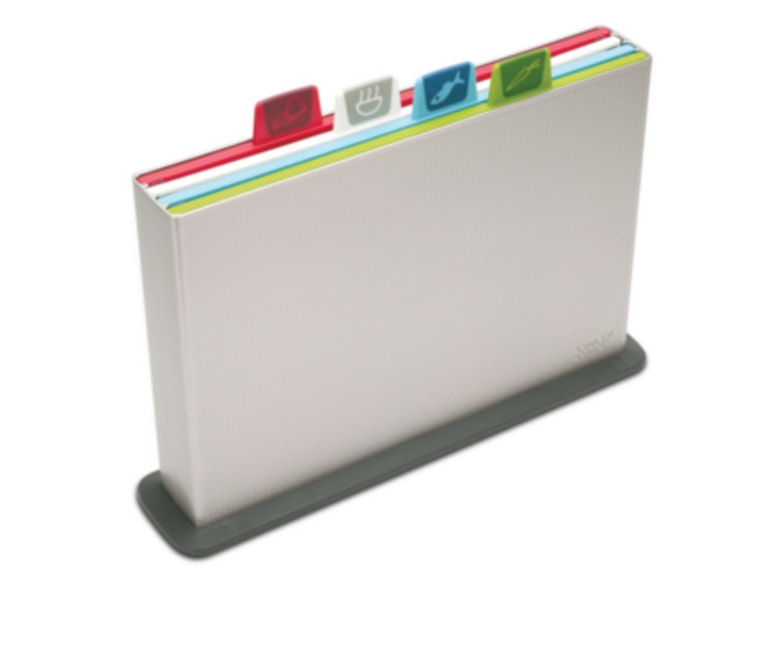 File this under "G" for genius!
This Joseph Joseph chopping board set categorizes food prep for optimal food safety with color coding and cute illustrated tabs. For example, red for raw meat, blue for seafood, green for veggies, etc., all to be housed in a clever sleek silver carrying case. Plus all the boards are dishwasher safe!
Quirky nibble cake pan, Bed Bath & Beyond, $19.99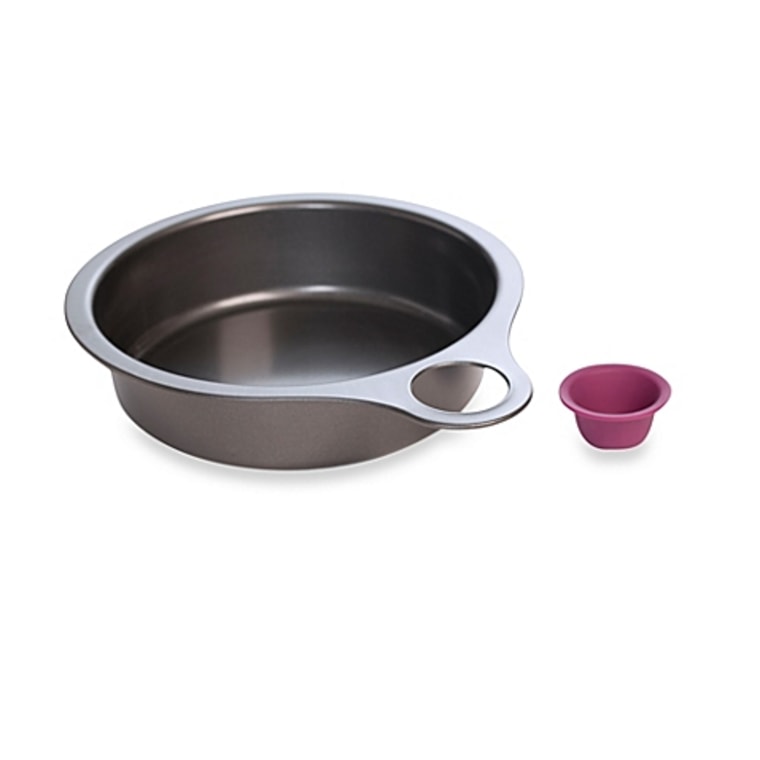 Making cakes for a crowd can be a little nerve-wracking. Without cutting into the cake and ruining its presentation, how can you make sure it tastes good before serving it?
The nibble pan is a smart solution for that problem — it's a cake pan with a little silicone sidecar for baking a small amount of batter alongside the full cake.
One Click Butter Cutter, $14.95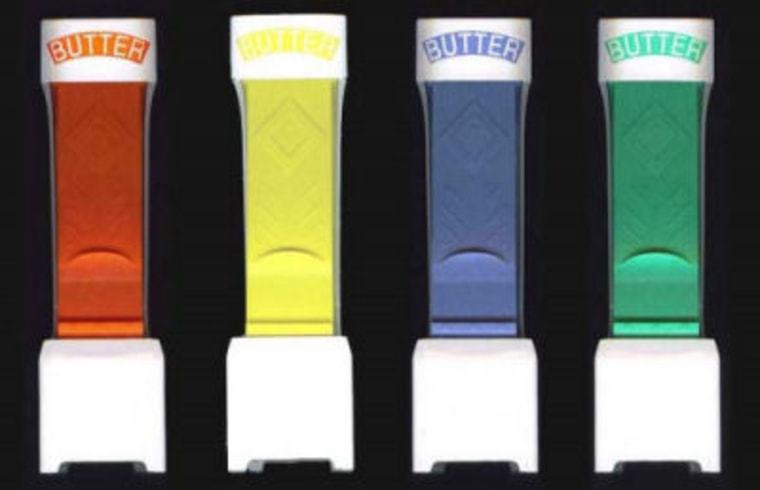 When was the last time you had a perfect pat of butter dispensed in an instant? My point exactly — you haven't! Well now you can! We love this little invention — the one click butter cutter doles out diner-worthy pats of better every time.
Toast? No problem. Corn? Pancakes? This hard working tool has you covered! And you will get a measured amount of butter, so it's easier not to over-serve!
E-Creamery, starting at $74.99 for 4 pints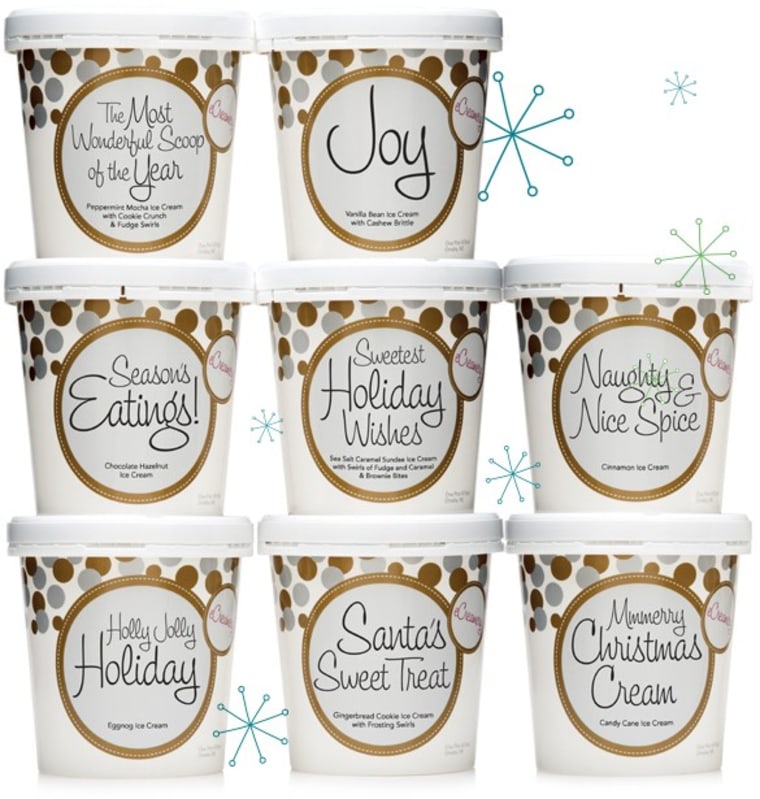 The ultimate personalized gift: your own custom ice cream!
This is custom gourmet ice cream, gelato and sorbet for online ordering and delivery. You choose your own flavors, mix-ins, packaging, even your own ice cream — dairy-free, fat-free and gluten-free options are available.
The turnaround is super-fast, overnight for most, and there's free two day shipping — a great last minute or hostess gift.
Wondermade Artisanal Marshmallows, $7.95 - $30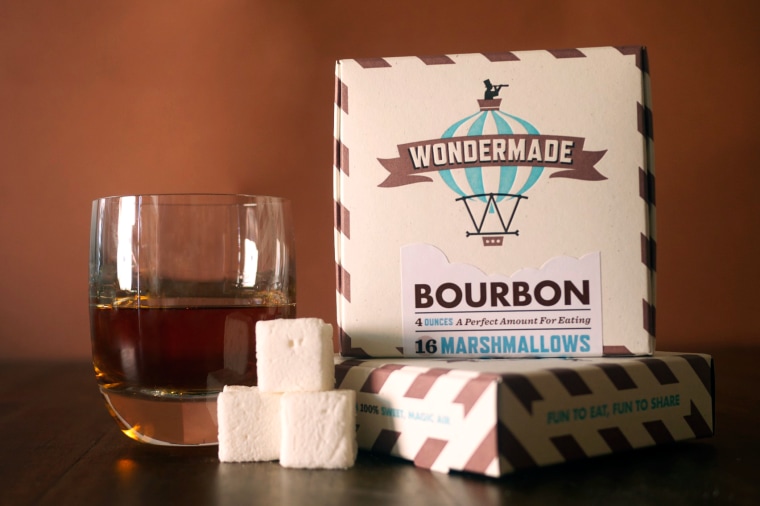 Wondermade's handcrafted marshmallows are made with love and magical air!
From the packaging to the delicious and unusual flavors, you will get hooked on this new gourmet take on the marshmallow of your youth.
From the boozy set that featuring flavors like bourbon (bestseller!), beer, gin and more to the fall set that features pumpkin pie, chai and honey cinnamon to luxurious Champagne-flavored marshmallows with flecks of 24k gold, you will lose it over these mallows.
Blue Crab Bay Co. Gourmet Nuts, Bluecrabbay.com, starting at $7.50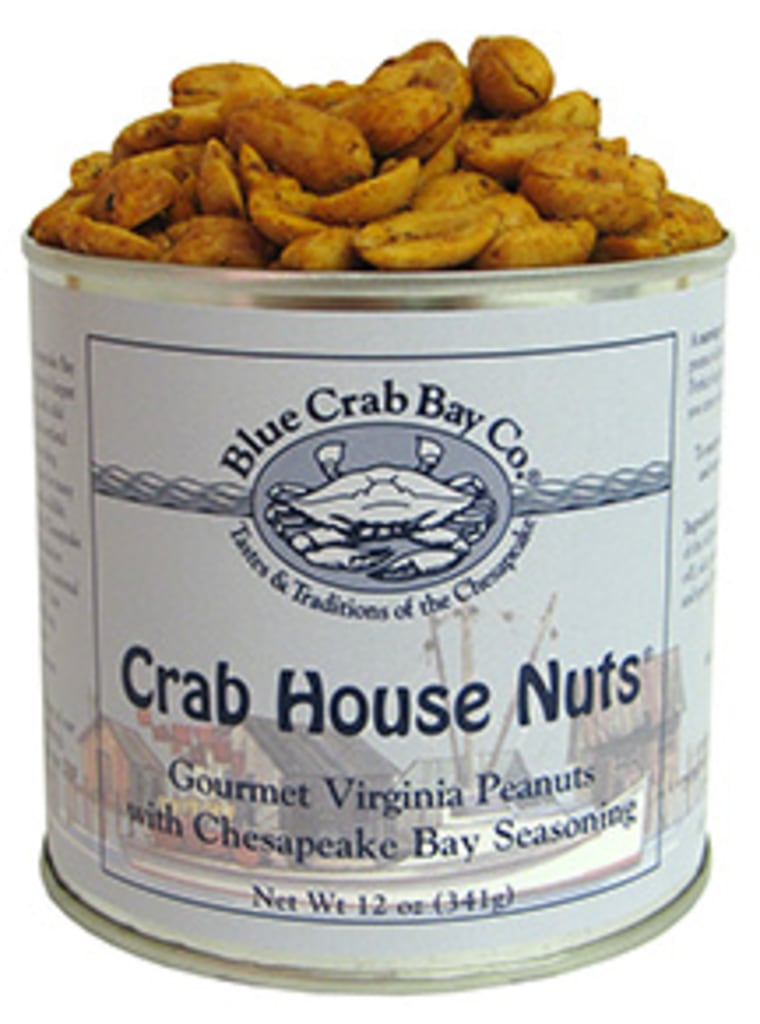 For a taste of the Chesapeake Bay, Blue Crab Bay nut snacks are the ultimate indulgence!
Choose from peanuts with amazing seasoning to original coastal-themed snacks such as Barnacles®, Crab House Crunch, Skipjacks, Surf Doggies and more,
We love the tin for a great gift!
Gourmet pigs in a blanket, Brooklynpiggies.com, $24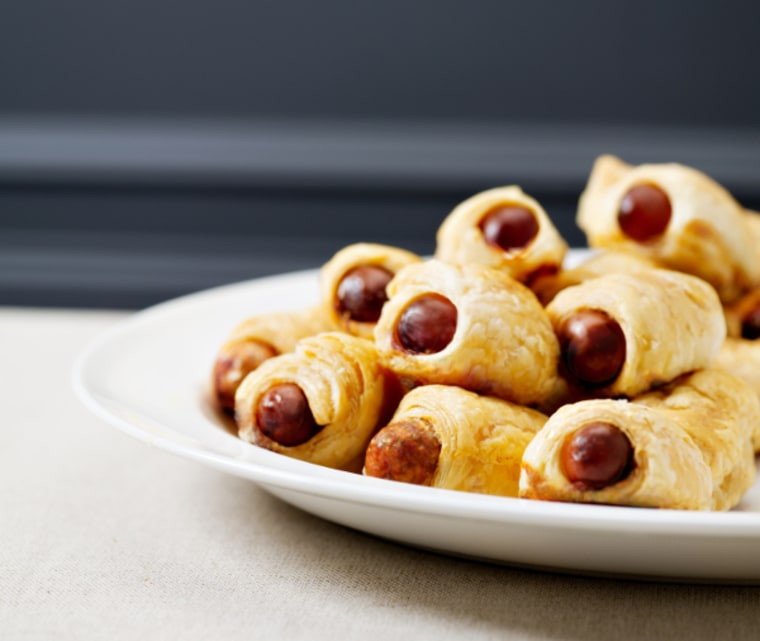 It all started in 1976, when Missy Koo witnessed a horde of party goers surround her mother as she served pigs in a blanket. Their response was overwhelming and no other food served that evening was met with quite the same enthusiasm.
Missy partnered with Stacy Cole to tackle a simple goal: Take America's favorite hors d'oeuvre and make it better — way better!
They developed four different varieties: original, spicy, chicken and veggie and wrapped them in a light and flaky puff pastry.