The new strawberry cream-filled Strawberry Shortcake Oreos may not be available until April 4th at Wal-Mart, but TODAY's digital editors tasted the sandwich cookies to give you the real deal on the limited-edition snacks.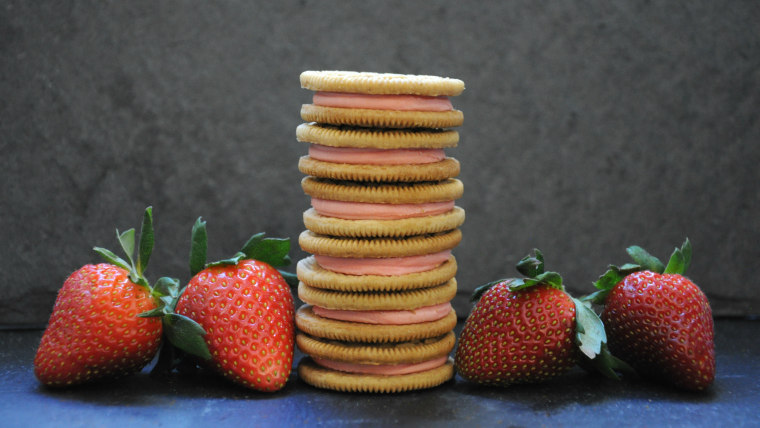 Over the years, the TODAY team has weighed in with their thoughts on the many varieties of Oreos, from Red Velvet to Pumpkin Spice. Here's what they had to say about the Strawberry Shortcake Oreos:
"As 'The Golden Girls' taught us in the episode where Rose makes a midnight snack of Sperheoven Krispies, some treats taste much better than they smell — and that's the case for these. While the strawberry cream filling was cloying at first whiff, a bite of the full cookie was far more pleasant." —Erin Clements, Senior Pop Culture Editor
"They totally taste like Special K Red Berries ... so basically it tastes like freeze-dried berries and sugar. The cookie itself is delish! The frosting tastes more like cherry-flavored medicine. Give me the S'mores filling over this any day!" —Emily Sher, Senior Style Editor
"They're good, but I wouldn't go out of my way to buy them." —MC Suhocki, Social Media Associate
"I was pleasantly surprised to find that they smelled refreshing, summery and light — like one of those Strawberry Shortcake Eclair ice cream bars! But... I didn't really want to taste them. Sorry." —Rebekah Lowin, Associate Lifestyle Editor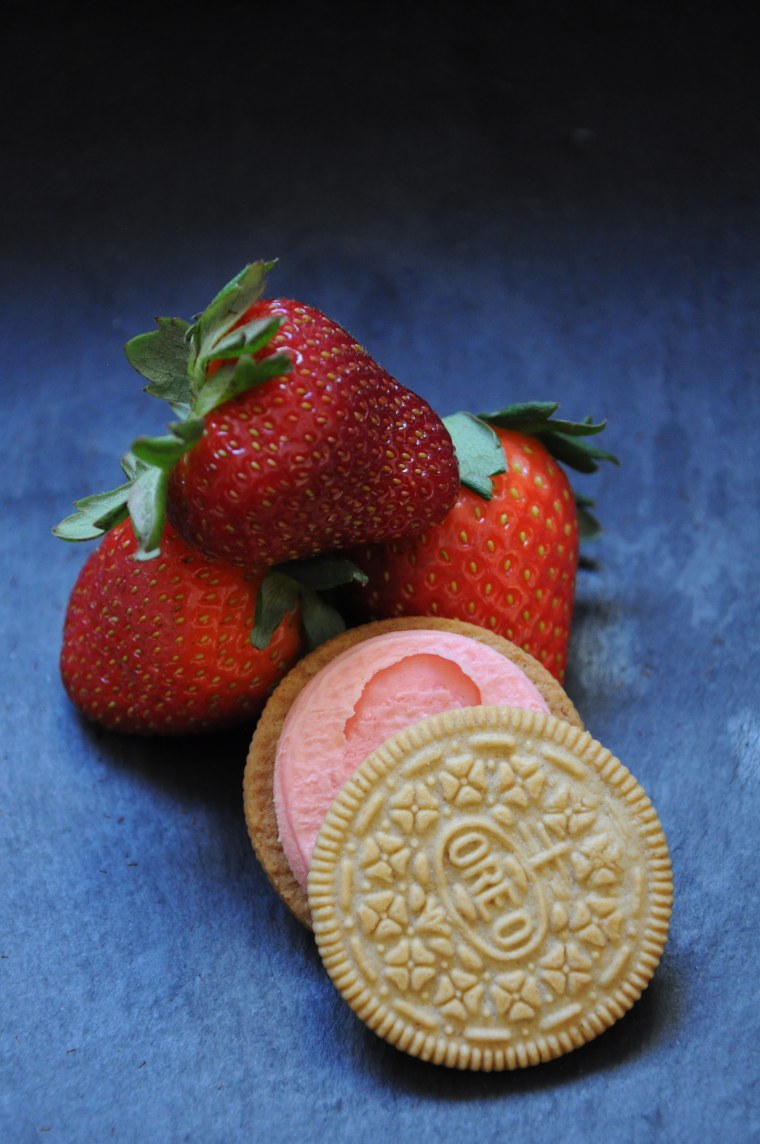 "It tastes artificial and probably has no value for my body whatsoever — but I'd eat a second one. (And I did.)" —Amy Eley, Senior Home Editor
"My inner 6-year-old LOVES the way these look with their creamy pink filling. Like, these are the cookies I would have wanted to feed to my stable of My Little Pony figurines. The filling doesn't taste like the real fruit in any way whatsoever, but that's okay because they're the snack equivalent of unicorns and rainbows. The vanilla cookies are actually pretty great because they're salty and almost balance out the crazy sweetness of the filling. I had no intentions of finishing this cookie, but I did. I'd do it again but they're all gone (I'm looking at you Amy, JK)" —Alessandra Bulow, Food Editor
And now, a heartfelt note from Rebecca Dube, Head of TODAY Parents and the TODAY Parenting Team:
Dear Oreo,
You seem to be going through some kind of teen girl identity crisis. Look Oreo, you are great the way you are! You don't have to change the way you look or try to be like a kind of cake. Just be yourself! I don't care what all the other cookies are doing; you are special and loved just the way you are. I'm glad we could have this talk.
Love,
Rebecca
P.S. The smell reminds me of Strawberry Shortcake the doll (which used to smell like strawberries — not sure if it still does?). I did not care for the cookie but still ate it all.