In many ways, America's craft brewers are a bunch of young punks — brash, unconventional and out to prove that they can do better than their parents.

And that's exactly what's happening.
Stone Brewing Company, America's 10th largest (and perhaps most "Arrogant") craft brewer, has just inked a deal to build and operate a brewery and beer garden in Berlin, Germany. This makes them the first American craft brewer to own and operate a facility in Europe.
"This is a historic moment for Stone. I've wanted to say these next words for many years now: We're coming to Europe. We're coming to Germany. We are coming to Berlin!" said Stone CEO and Co-founder Greg Koch.
The fact that Stone is opening a brewery in beer's fatherland (German-born brewers with names like Frederick Miller and Adolphus Busch are the forebearers of American beer) shows just how far America's upstart craft brewers have come in less than two decades. They're back home with a few tricks to teach their old man.
"We're not just going over there to distribute our beers – we're really creating an environment and trying to bring American craft beer culture to the homeland," said Stone spokeswoman Sabrina LoPiccolo.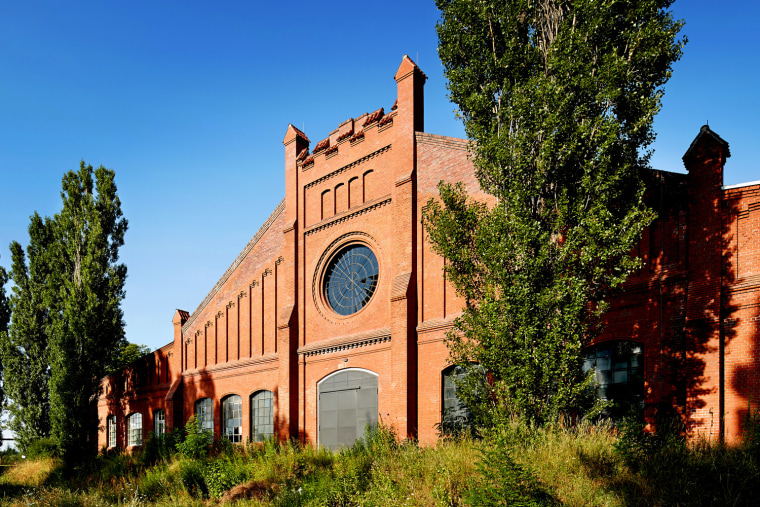 Stone's Berlin facility will consist of three buildings that once served as a gasworks plant. The main building – a red brick hall built in 1901 – will house the brewhouse, a farm-to-table restaurant that reflects Stone's commitment to the "slow food" locavore movement, and a retail space featuring Stone beer and merchandise.

A second building will house all of the gear needed to ferment and package the beer.
A small third building will be used as an event space, adjacent to a sprawling beer garden. That's right – Stone is not only building a brewery in Germany, they're also opening an American-style beer garden in the country that invented the "biergarten" over 200 years ago. Arrogant indeed!
"Construction is going to happen in phases," Sabrina LoPiccolo told TODAY.com. "Getting the brewery up and running is the first phase, and then the second phase would be the construction of the restaurant and the gardens."
The brewery has an expected opening date sometime late next year. Stone says that the brewing system will be at least 70 barrels in size (they currently operate two 120 barrel systems in California that supply beer to 41 states), but capacity might be a bit higher once plans are finalized.
"The beer we brew in Berlin will be distributed throughout Europe," LoPiccolo said. "We'll be brewing a lot of our year-round releases and will probably also create some specialty beers using a lot of the local ingredients."
Stone is in a hurry to get their Berlin brewery open, and they're hoping their fans in Europe and America are as well. They've launched an Indiegogo crowd funding campaign to raise the extra money needed to expedite construction.
Fans can purchase special collaboration beers under the name "Stone Groundbreaking Collaborations," to be brewed in Berlin once the brewery is operational. The three inaugural beers in the series are already planned, and will see Stone collaborating with Scotland's BrewDog, Italy's Baladin, and USA's Victory Brewing Company and Dogfish Head, creating an amped-up version of their previous group effort, Saison du BUFF. The beers will cost $50 apiece and come in commemorative 1.5 liter bottles.