Starbucks Secret Menu, the unofficial Starbucks site "for fans by fans," has all the recipes for all the "secret" drinks you can order (much to many baristas' dismay).
So, we got the scoop on how to make some of these Secret Menu favorites — Peach ring tea, the Nutella and Matcha Pink Drink — right at home.
The Nutella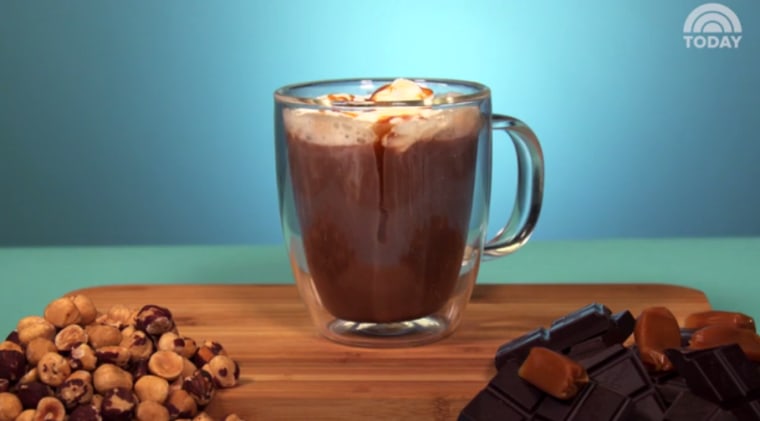 Ingredients
2 cups black coffee
1 cup milk
1 tablespoon hazelnut syrup
2 tablespoons chocolate sauce
Steamed milk
Whipped cream
Caramel sauce
Preparation
1. In a large mug, combine the coffee, milk, hazelnut syrup and chocolate sauce, and stir to combine.
2. Spoon the steamed milk on top of the coffee mixture. Top with whipped cream, drizzle with caramel sauce and serve.
Matcha Pink Drink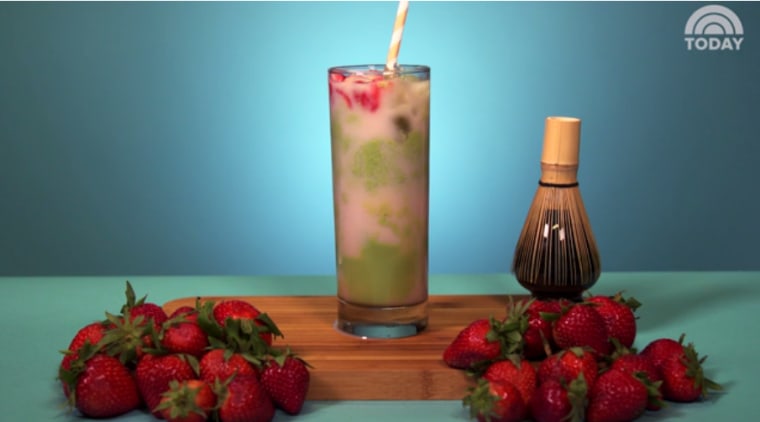 Ingredients
3 teaspoons matcha powder
1 cup coconut milk Ice
Pink Drink (Strawberry Acai Refresher with coconut milk and strawberry slices)
Preparation:
1. In a bowl, whisk together the matcha and coconut milk until well combined.
2. Place ice in a tall glass. Pour the matcha mixture over the ice.
3. Using the back of a spoon, carefully pour the Pink Drink over the matcha to layer it on top. Serve.
Peach Ring Tea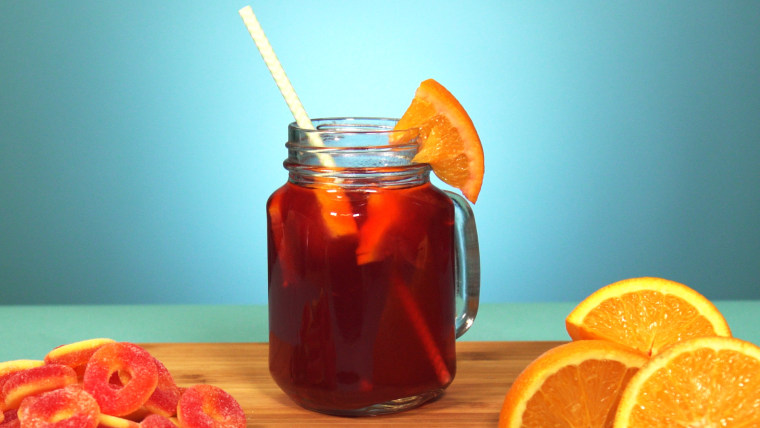 Ingredients
Orange slices, for steeping and serving
Hot water
5 bags passion tea
1/2 orange, juiced
Ice
2 tablespoons peach syrup
Preparation
1. In a pitcher, steep the tea bags in the hot water with the orange slices. Let cool and stir in the orange juice.
2. Place orange slices with ice in a tall glass and pour the tea over it. Stir in the peach syrup and serve.
If you like those secret recipes, you should also try these:
RELATED