Starbucks has just announced a bunch of new bottled drink options and while they won't be available for a few months, those looking to cut the milk and cream out of their morning brew will be pleasantly surprised by the new additions.
The coffee chain's classic bottled Frappuccinos, which have been available for several years, will soon be available in varieties made with the chain's signature Almondmilk — a non-dairy milk alternative made with almonds, water, sugar and various thickening agents.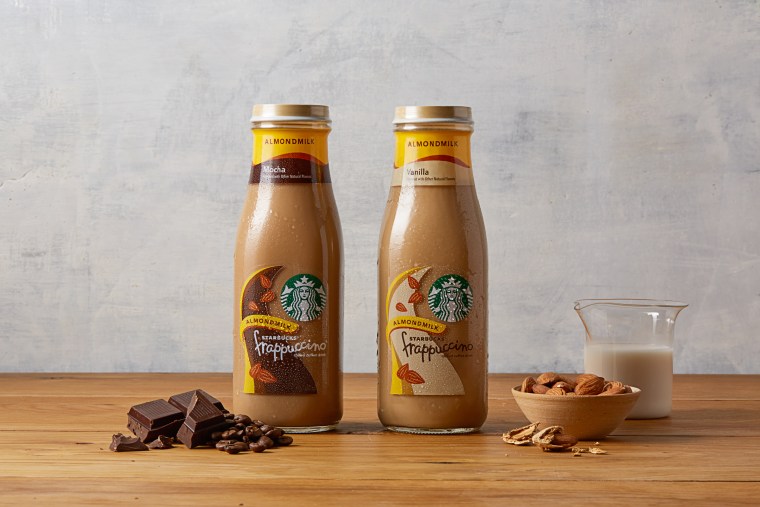 Starbucks Bottled Frappuccino Chilled Coffee Drink with Almondmilk will be available in both vanilla and mocha flavors. The coffee chain says those new beverages will hit grocery stores in May 2018.
However, it's important to note that while these beverages use a non-dairy almond milk rather than cow's milk, they are not labeled as dairy-free or vegan. So while these beverages might be a better choice if you are sensitive to dairy, they're not an ideal choice for people suffering from a severe dairy allergy or intolerance. But the Almondmilk versions of the classic flavors do contain 35 percent fewer calories than their traditional counterparts made with dairy milk.
Next May, Starbucks is also debuting two new Doubleshot Coffee Smoothies. They're also made with the chain's Almondmilk, as well as real fruit (bananas, specifically) and coffee. The smoothies will be available in both Dark Chocolate Banana and Vanilla Honey Banana flavors, proving once and for all that chocolate for breakfast is totally acceptable.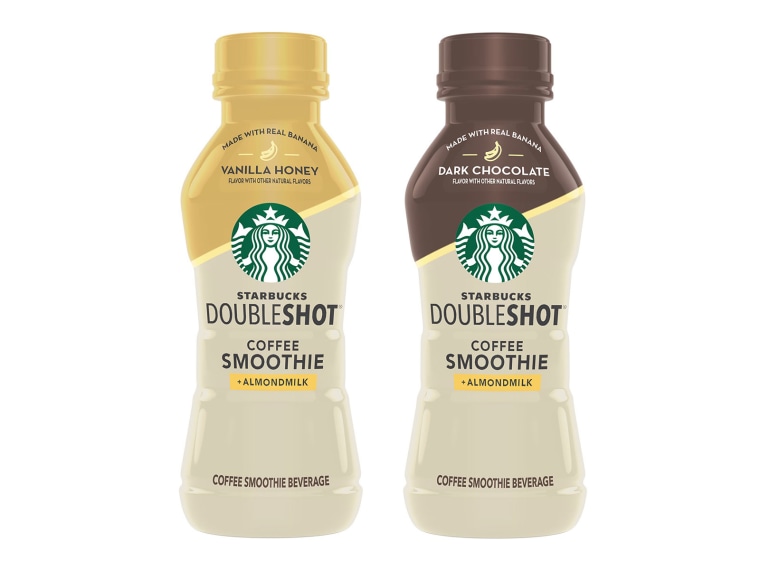 Since Starbucks has been offering its Almondmilk at its coffee shops for about a year, it makes sense the product would make its way into the company's bottled beverages. In addition to its milk made with almonds, Starbucks also offers soymilk and coconut milk as dairy-free alternatives for all lattes and drinks.
That's not the only release news on tap for Starbucks.
In February, the coffee chain is also launching new single-serve cold brew in both Vanilla & Fig and Unsweetened Black. That vanilla flavor sounds like the perfect, dreamy treat to enjoy just before Valentine's Day.