That morning coffee run just got a bit more expensive — and many coffee lovers across social media are not pleased.
Starbucks has quietly raised its prices on drip coffee, so that cup of joe will be about 10 to 20 cents pricier, as first reported by The Wall Street Journal. The price hike comes less than a year after the coffee chain raised the price on select beverages by up to 30 cents.
Now, a 12-ounce tall coffee will cost between $1.95 and $2.15, depending on your location.
The price jump only impacts regular brewed drip coffee, so prices will remain unchanged on all other iced, hot, blended and tea beverages in most stores.
This year, Starbucks has been facing increasing scrutiny over how it treats certain patrons — particularly customers of color — and closed all locations last month for an afternoon of racial sensitivity training for employees (or partners). The chain also updated its policy to allow anyone to use store bathrooms or sit at tables in any of their locations with no purchase required.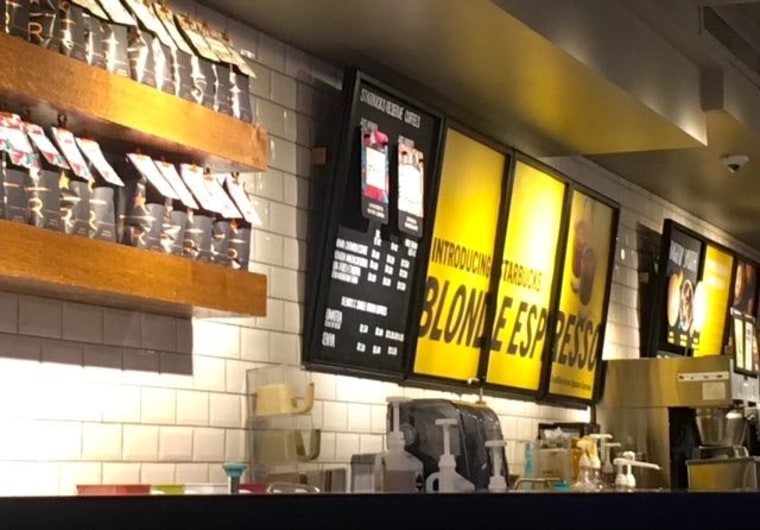 A Starbucks spokeswoman told TODAY Food over email that the new cost of coffee has nothing to do with the day of store closings and that store price increases are decided on "a product-by-product and market-by-market basis." The brand says it has seen a rise in operating expenses of about 9 percent so far this year, while its cost of sales (including rent) rose 13 percent.
"Evaluating prices periodically allows us to balance the need to run our business profitably while continuing to provide value to our loyal customers and to attract new customers," the spokeswoman said. "Beverage and food prices vary by location and customers can find pricing posted in store or through our mobile app."
In the past year, Starbucks has increased its food and drink prices by about 1 to 2 percent which, according to the company, is "on par with the industry practices."
Whatever the cause of the price hike, the internet is pretty annoyed with the chain.
Since the prices on all non-drip Starbucks coffee drinks will remain the same for now, you can still enjoy a latte or a fancy espresso drink for the usual cost. Or, if you're feeling creative, just make one at home.