Before sweater weather even rolls around, fans of Starbucks Pumpkin Spice Latte (PSL to the superfans) start chomping at the bit for the delicious hot beverage. The PSL is Starbucks most popular seasonal beverage ever; over 200 million of them have been sold since the coffee behemoth introduced the drink 13 years ago.
Last year, the classic PSL got a bit of a makeover. It's now made with real unsweetened pumpkin puree, but still delivers on all the cozy fall notes of cinnamon, ginger, nutmeg and clove. And if being the hottest thing to ever hit a coffee shop isn't enough cred, PSL even has his own Twitter account with 110K followers. He's totally legit. But this year may be different because PSL has some new competition.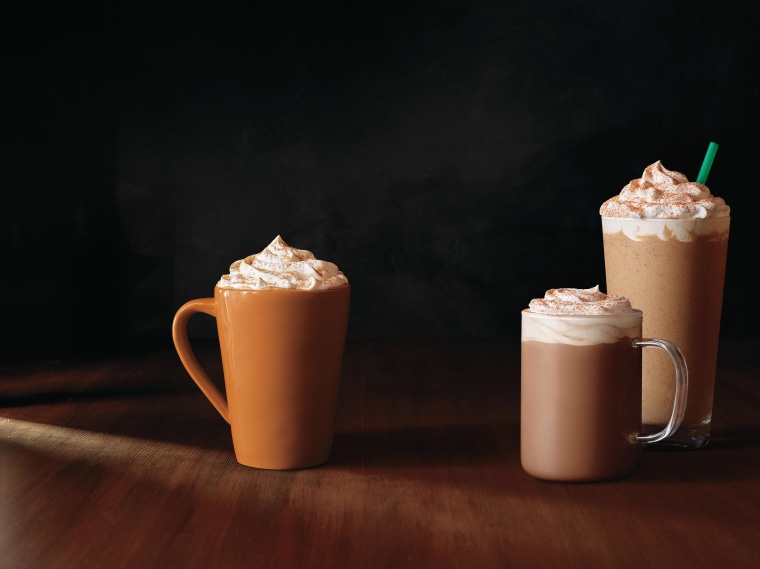 Drumroll, please...
The new Chile Mocha is made by layering a blend of cocoa, spice and steamed 2% milk on top of espresso. It's then topped with whipped cream and sprinkled with a spice topping that includes ancho chili pepper, sea salt, cinnamon, paprika, cayenne chili pepper and sugar.
As I reported in January, the combination of sweetness with spice and heat is one of the hottest food trends going, so it's no surprise that Starbucks is using this flavor mashup in their latest seasonal beverage.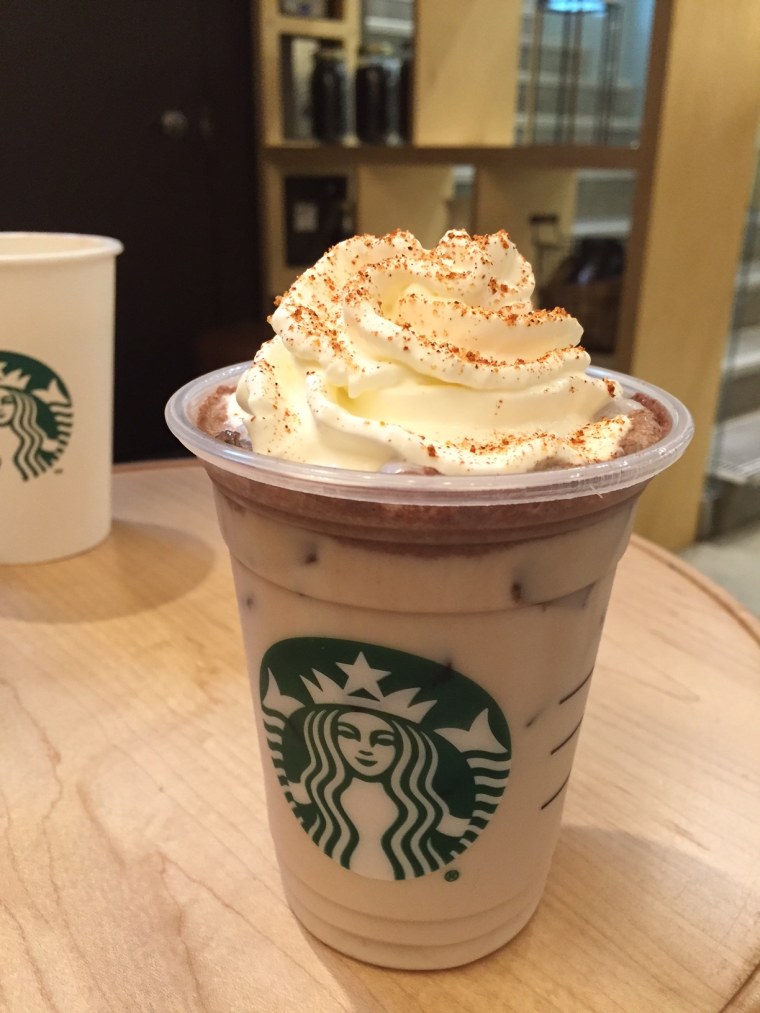 I sampled the Chile Mocha and requested it to be iced, as it was a 90-plus day in Manhattan. The mocha component was smooth, chocolaty and just slightly sweet. The topping (which I asked for more of) is quite addictive, with the heat of the chili mingling very nicely with the sea salt.
So when can you get your hands on these yummy fall drinks? Both PSL and Chile Mocha will be available nationwide starting on September 6. Get yourself a PSLFanPass and get early access to your fave drink on September 1. Starbucks Rewards loyalty members will get the heads up about Chile Mocha on September 3.
Since Starbucks is all about customization, you can also order the Chile Mocha and the PSL as a Frappuccino. And this year you can request they be made with Starbucks' own almond milk, which is rolling out to all the stores by the end of September.
While it may take some time for Chile Mocha to reach the same star status as PSL, I wouldn't be surprised if it has its own Snapchat account by this time next year. Yes folks, it may still be hot and steamy across the country right now, but I think I might grab my jean jacket and sit in the AC just to justify ordering a hot Chile Mocha.
Frances Largeman-Roth, RDN, is a nutrition expert, writer and best-selling author. Her books include Feed the Belly, The CarbLovers Diet and Eating in Color. Follow her @FrancesLRothRD