It looks like hikers at California's Yosemite National Park won't have to pack the percolator on their next trip.
Before they hit the trail, they can now make their way to a nondescript coffee shop at Base Camp Eatery. But those hikers might not know that the wood-paneled store is actually a Starbucks and, because it's the first of its kind, it's made a lot of park enthusiasts steaming mad.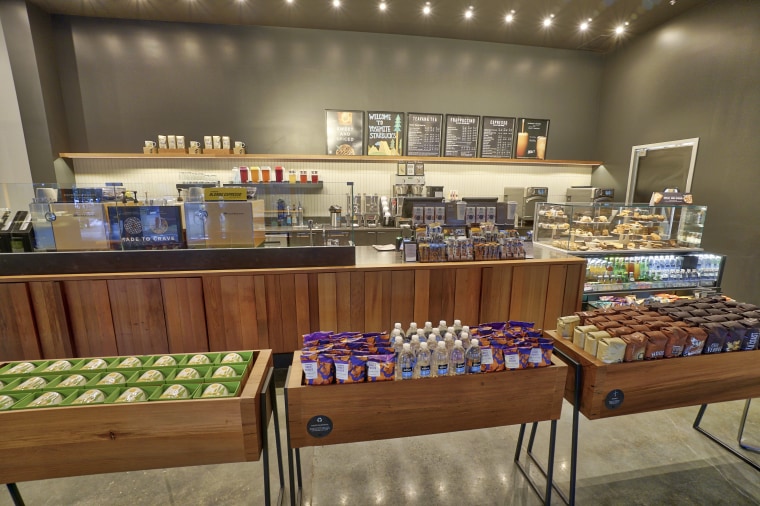 The Starbucks in Yosemite is the coffee chain's first location in a national park and, while parks may appear to be sacred space untouched by any corporate presence, the reality, according to Kurt Repanshek, founder and editor-in-chief of the site National Parks Traveler, is that corporations are already an integral part of park services.
"Concessions operations in the majority of the big national parks — Yellowstone, Yosemite, Grand Canyon, etc. — are run by corporations, many of them international," Repanshek told TODAY Food.
Revenue from the sign-less Starbucks, which opened earlier this month, will potentially help with costs of maintenance but protesters continue to say corporations do not belong. The park currently has $12 billion in backlogged maintenance, Fortune reported, which could be aided by food and beverage purchases from the hundreds of millions of visitors passing through annually.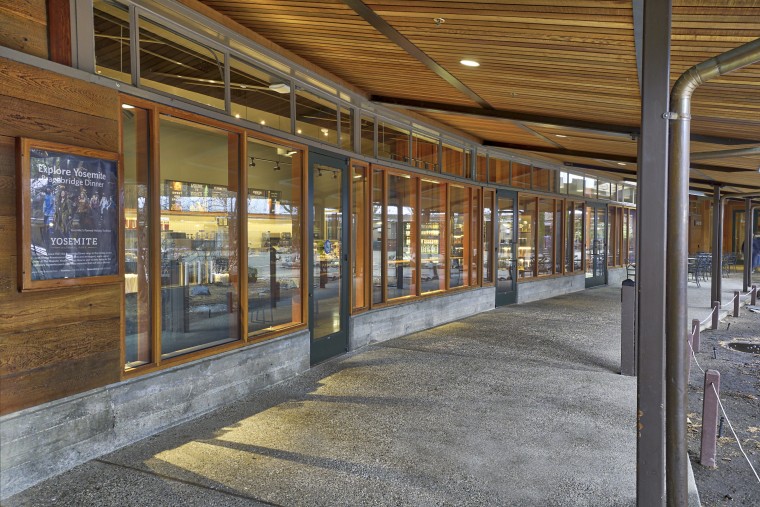 Aramark, the international food-service corporation and main concessionaire at Yosemite, was awarded a $2 billion, 15-year contract with the park in June 2015. Aramark runs the new Starbucks, which is located inside Yosemite Valley Lodge.
But it was Starbucks that got plenty of heat from park loyalists when a petition was formed to stop it from opening. In January, the petition had a goal of collecting 15,000 signatures. And though the store has since opened, people are continuing to sign up and it's now collected well over 25,000 signatures.
"National parks are some of the only free, clean, beautiful and pollution free places we have left. Multi billion dollar corporations don't belong," one California-based supporter wrote as her reason for signing.
One of the main qualms petitioners claim to have with the choice to open a Starbucks in the park is that the public wasn't involved in the selection process. Some say they believe the revenue to help the park could have come from a local business, instead of a large corporation.
"Mariposa Coffee already provides the best locally roasted coffee needed. We can't let the conglomerate kill the local guy. It's what he does, and he does it well! And frankly, I don't want to find Starbucks logo'd trash all over the park!" another wrote.
But not everyone is disappointed.
Starbucks, however, is calling its first national park location a "hidden gem" designed to meet green building standards. According to a company press release, the coffee bar is made from "reclaimed and rediscovered" redwood and is lit by metal pendant lights from Los Angeles.
And it's the first retail store in the park to receive a Leadership in Energy and Environmental Design (LEED) certification from the U.S. Green Building Council.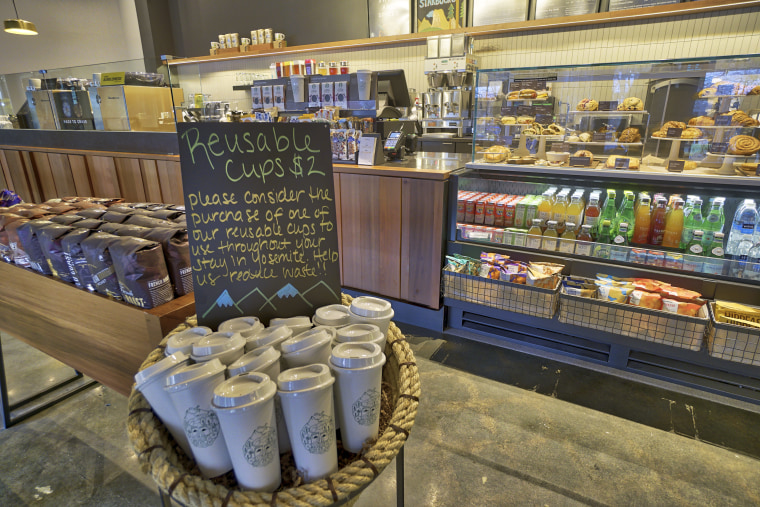 LEED certification or not, petitioners fear any commercial establishment could eventually cause the park to "lose its essence," and are calling for a boycott.