Starbucks has made its open-door policy official. So come in, take a load off, use the restroom or just hang out — no purchase necessary!
The coffee giant announced a new policy over the weekend to let its employees know that anyone may sit in its cafes, or use its restrooms, even if they don't buy a thing.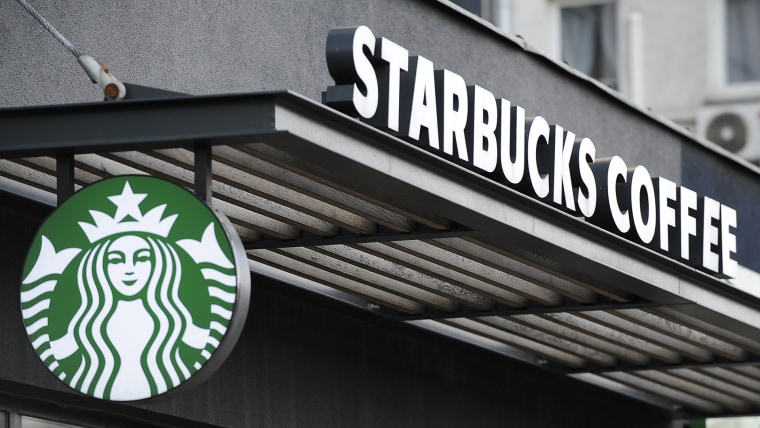 "We want our stores to be the third place, a warm and welcoming environment where customers can gather and connect," according to the new policy, which was posted on the Starbucks website. "Any customer is welcome to use Starbucks spaces, including our restrooms, cafes and patios, regardless of whether they make a purchase."
In return, the company said it "respectfully" requests customers to "behave in a manner that maintains a warm and welcoming environment." Specifically, that means using spaces as intended, being considerate of others and acting with respect and responsibility. The company said that it has also provided its employees (known as "partners") with "guides on how to address disruptive behaviors."
The change comes a month after two black men were arrested for trespassing after using a Starbucks bathroom in Philadelphia. The store manager called the police on the men while they sat at a table waiting for a third person to arrive.
Earlier this month, Starbucks executive chairman Howard Schultz announced the company would change its policy to open store restrooms to anyone, customers or not. The new policy cements that change and takes it a step further.
Starbucks previously had a "loose policy" of only allowing customers to use its bathrooms but the decision ultimately rested with each store manager, Schultz said.
The company noted that workers should still call the police if someone becomes a safety threat. A disruptive customer may also be banned from a Starbucks store if warranted by circumstances.
The new changes were spurred by an incident on April 12, when two black men were arrested while sitting in a Philadelphia café while awaiting a business associate to arrive. A video of the incident went viral, provoking outrage and accusations of racism against police and the company.
Rashon Nelson and Donte Robinson, the two men who were arrested, have since settled with the city of Philadelphia over the incident. Each will be paid $1, while the city will work with a nonprofit organization to create a $200,000 fund to help young entrepreneurs in Philadelphia.
Later this month, Starbucks will close more than 8,000 stores during the afternoon to conduct racial bias training. Shultz said the May 29 session will touch on "one of the most systemic subjects and issues facing our country."