Just when you thought Starbucks couldn't possibly come up with another holiday-flavor combination, the coffee giant rolled out two new seasonal drinks this week.
The Toasted White Chocolate Mocha and Chestnut Praline Chai Tea Latte are joining the chain's holiday lineup for 2017, alongside old favorites like the Peppermint Mocha and the Caramel Brulée Latte.
Of course, we ran out and tried both. Here's what they really taste like.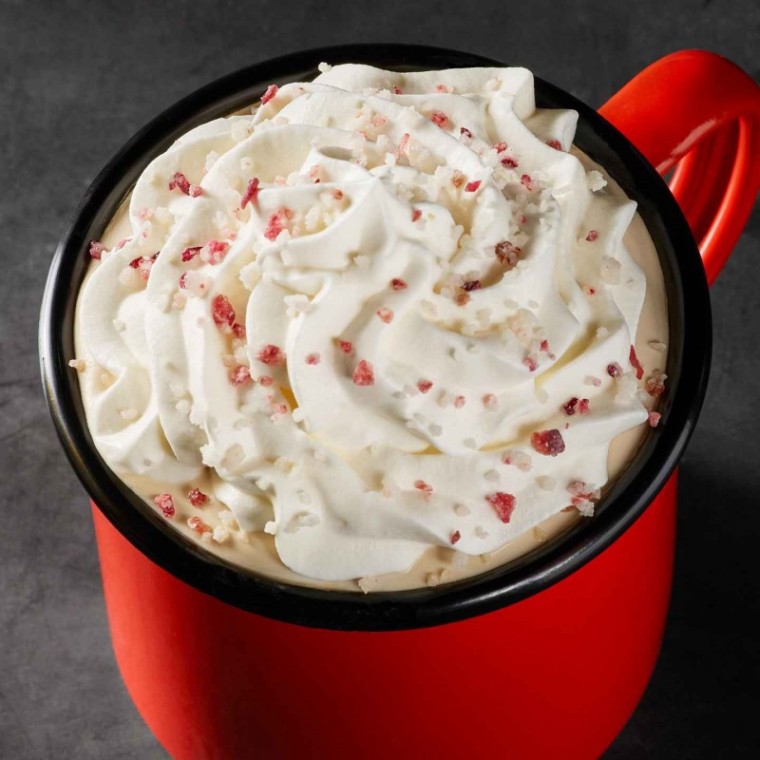 Let's start with our favorite of the two: the Toasted White Chocolate Mocha. Bracing for something sweet, I found this drink surprising — it's topped with candied cranberry sugar, made with real cranberries that, in their dried-candied form, almost taste like slightly tart, dense marshmallows.
The candied cranberries quickly melt into the drink, which has a very creamy, mild chocolate flavor, making it a good stand-in for a grown-up hot chocolate.
The drink's intriguing toasted flavor, which definitely comes through, comes from the chain "slowly roasting white chocolate to brown the cocoa butter and caramelize the milk and sugar," according to Starbucks.
Don't get us wrong, it's still really sweet — a grande has a whopping 53 grams of sugar (the FDA recommends no more than 50 grams of sugar per day for someone on a 2,000-calorie diet).
Verdict: If your'e in the mood for a creamy hot chocolate with the caffeine fix, this drink's for you.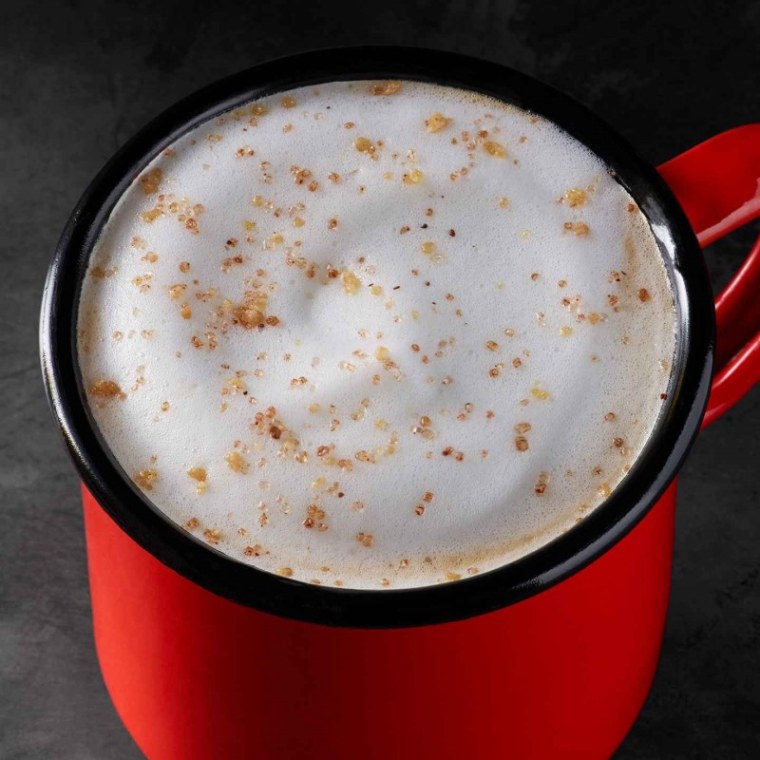 Next is the Chestnut Praline Chai Tea Latte. It's a mouthful to say and it's got a lot going on.
I love chai tea but I'm a purist about it, making it on the stove, with Darjeeling tea, cracked cardamom pods, fresh ginger, cinnamon sticks, peppercorns, cloves and milk.
Needless to say, I found this Chestnut Praline Chai Tea Latte too sweet for my taste. And even though it has less sugar than the Toasted White Chocolate Mocha at 42 grams for a grande, the additional flavors here seemed to compete with and almost overpower those of the chai mix used for these types of lattes.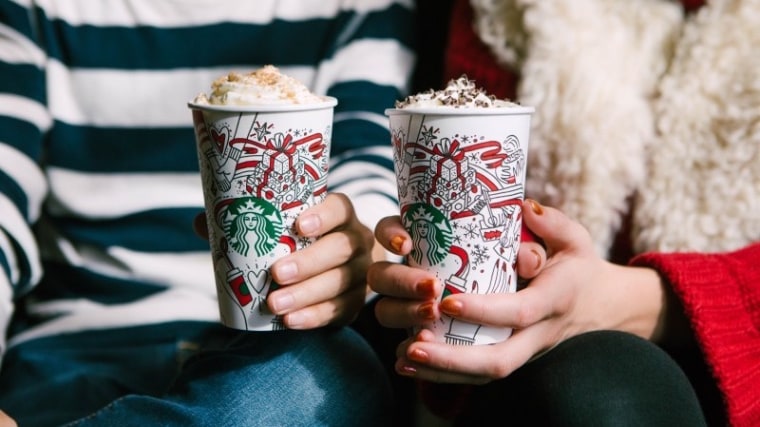 That said, if you're a devoted chai drinker who always feels left out of the holiday-drink madness, this warm beverage will totally satisfy that craving for some slightly spicy, seasonal flair. Plus, it comes with pretty spiced praline crumbs.
Verdict: This may be a once-in-a-season drink for chai fans who want to mix it up while holiday shopping.
Curious to try them both? Starting Nov. 9 through Nov. 13, from 2 p.m. to 5 p.m., Starbucks is offering a buy-one-get-one holiday beverage deal.
Take my advice, though — as someone now bouncing off the walls from all that sugar and caffeine — and share the other with a friend.