Could a new fall drink from Starbucks — gasp! — replace the Pumpkin Spice Latte's place in our hearts?
The Maple Pecan Latte makes its debut in Starbucks stores Friday, the first day of fall, and rumor has it, it's pretty tasty. So good, in fact, it has already earned a nickname — the MPL — around Starbucks headquarters, a company spokesperson told TODAY Food. (We got a sneak taste, too. More on that in a sec.)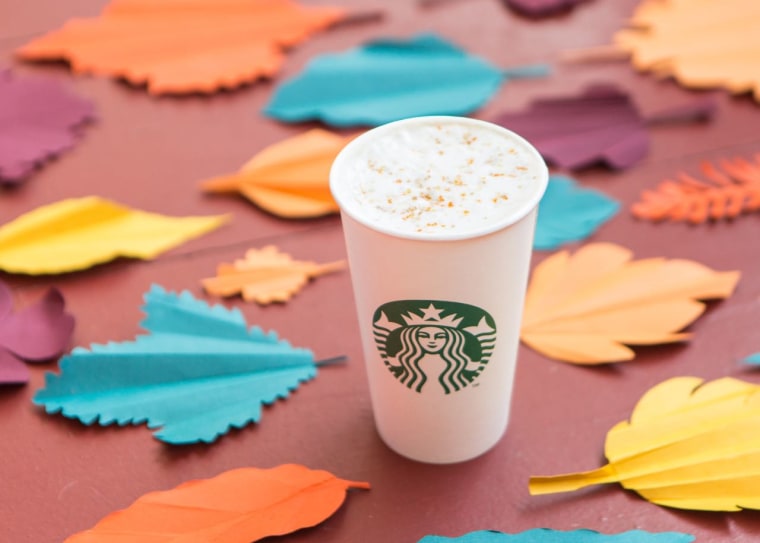 "There's lot of love for the [Maple Pecan] flavor internally — it invokes fall for a lot of people," the spokesperson added. "But the PSL has such a beloved following. We're excited to hear from our customers. There's room for both, but we're curious to hear what people think."
Half my family is from Vermont, so I was raised to be a maple syrup connoisseur — and to shun the artificial stuff — so I was intrigued by the thought of this so-called Maple Pecan Latte.
Quite honestly, I fear I might finally be reaching pumpkin-spice burnout. Normally, my heart flutters at the first sign of pumpkin-anything in stores, but this year, I wondered if I had finally surpassed peak-pumpkin enthusiasm.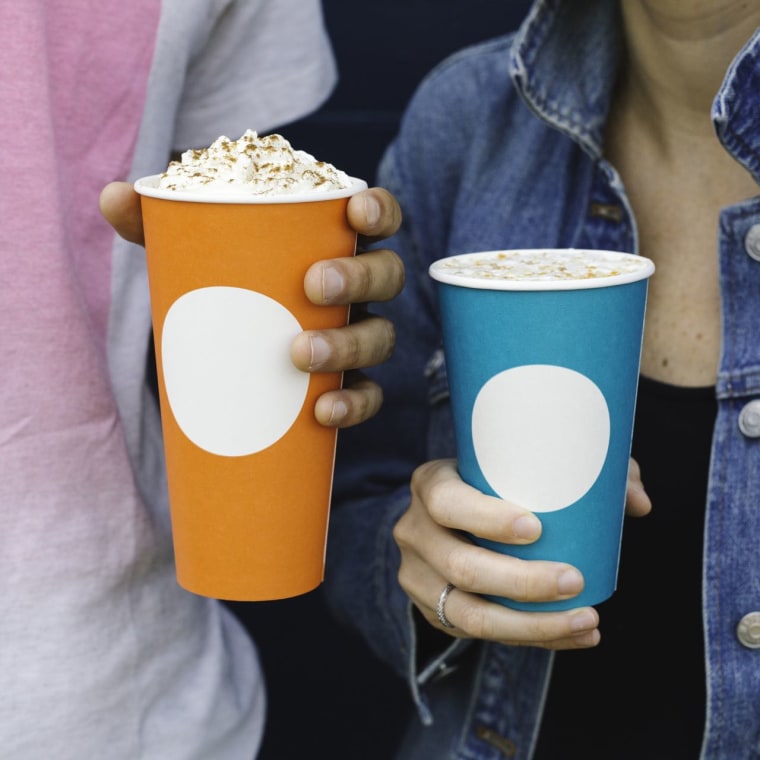 Eager to try it, I got special permission to buy an MPL (see, I'm using it already!) early from my local Starbucks, and tried it side by side with the trusty PSL.
First off? The presentation. Unlike the PSL, no whipped cream tops the Maple Pecan Latte, a signal to any coffee lover that this is a more serious beverage. Instead, the espresso-and-steamed-milk base of the MPL comes topped with foam and a dusting of brown, yellow and orange sugar sprinkles (colored naturally with apple, hibiscus and purple carrot, the barista informed me). Okay, they're pretty adorable.
Now, the taste. Remember, I went into this as a skeptic — I love maple and am admittedly snobby about it. I may or may not have brought my own maple syrup to brunch parties in the past.
I'm giving the MPL a thumb's up. Way up. It tastes like the true, grown-up fall drink many of us have been waiting for. Next to it, the PSL tasted a bit like the beverage equivalent of an immature ex we can't believe we used to date. Not to say there isn't room for a fling with the PSL; next to the MPL, the pumpkin-pie flavor was really jumping out at me ... but now I feel like it's something I'd crave closer to Thanksgiving — not as the first leaves fall in September.
At this time of year, though, the MPL has it going on — the taste is natural, not cloyingly sweet. It almost has a faint smoky taste to it, probably owing to the nuttiness of the pecan. It's super balanced and doesn't leave you with that sugar-overdose feeling after you drink it. PSL, I can't believe I'm saying this, but I think I've met someone else!
And if the orange, yellow and brown flecks aren't enough festive fall flair for you, keep your eyes open for Starbucks' limited run of autumn cups, which come in plum, teal and orange, with hand-drawn illustrations of a pie, owl or — never to be forgotten — pumpkin.