Coconut milk isn't going anywhere yet: Coffee giant Starbucks is rolling out another coconut-infused beverage today.
Toasted Coconut Cold Brew hits stores nationwide on April 4 for a limited time, on the heels of the Coconutmilk Mocha Macchiato. Made with the chain's Nariño 70 Cold Brew, the new drink is lightly sweetened with a new toasted-coconut syrup and a splash of coconut milk.
RELATED: What is cold brew coffee and why is everyone into it?
If you've tried coconut milk with coffee (and if you're a coconut fan), you can see why the trendy ingredient and coffee go so well together, with its natural sweetness complementing the chocolate notes in coffee.
The new drink is actually a collision of two trends: As separate offerings, both cold brew coffee and coconut milk first hit Starbucks stores about two years ago now.
RELATED: Al Roker's famous cold-brew coffee
Made in small batches by steeping beans in water for 20 hours without heat, cold brew is typically thought of as a coffee purist's drink of choice, but the flavored offering is an indication of the beverage's widening appeal: Sales of cold brew skyrocketed more than 300 percent during the last five years.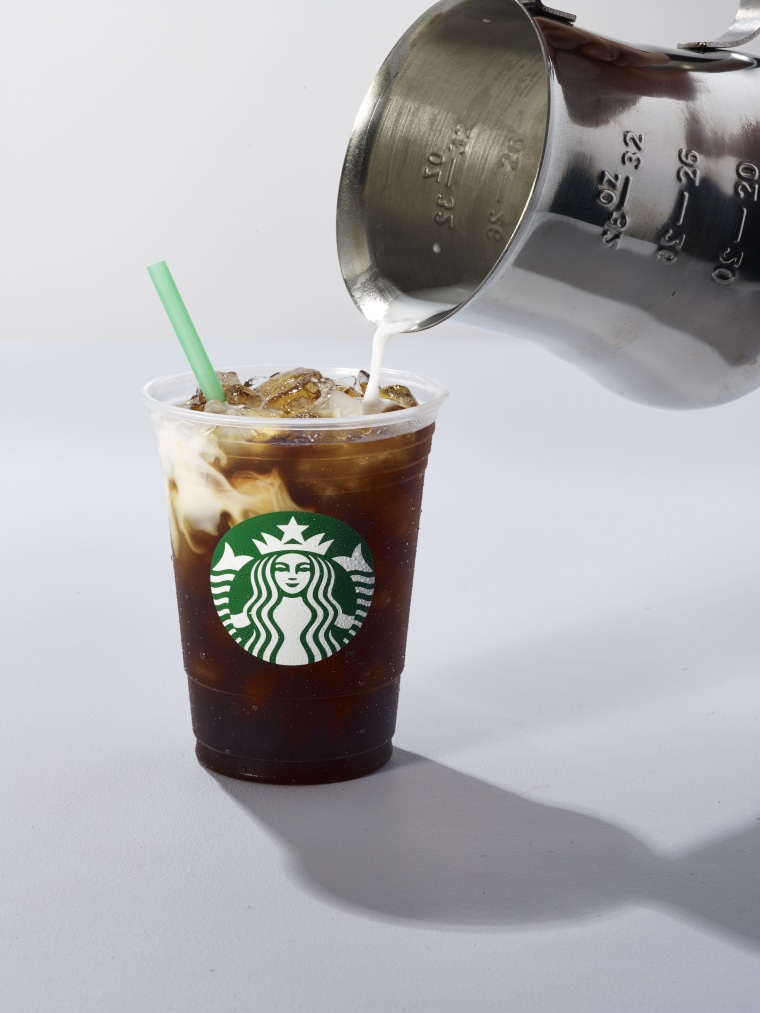 As for the coconut part, Starbucks told TODAY that its team was inspired by jalao, a coconut candy from the Dominican Republic and "wanted to interpret that flavor into a refreshing summer beverage."
Die-hard fans know that the chain's Mocha Coconut Frappuccino has been around for a while, since 2002, occasionally returning to the menu for limited runs like the one in 2015.
The new Toasted Coconut Cold Brew, though, promises to be lighter and more refreshing — and is totally doing its job of getting us psyched for summer.