Dark wood tables, bistro chairs and lots of caramel and brown tones are part of Starbucks' signature style at its cafés.
But the coffee giant has taken things to another level at its latest coffee shop which it called "the most beautiful Starbucks in the world" — and it is stunning.
Located in Milan, the new coffee shop is the company's first-ever location in Italy, according to an announcement on Thursday.
The Starbucks Reserve Roastery has 25,000 square feet for Italians to feast their eyes on in the Poste building (a historic post office) in Piazza Cordusio. Inspired by Starbucks CEO Howard Schulz's dedication to bringing "Italian espresso culture" to the Starbucks chain 35 years ago, the interior is like a dine-in museum for coffee lovers.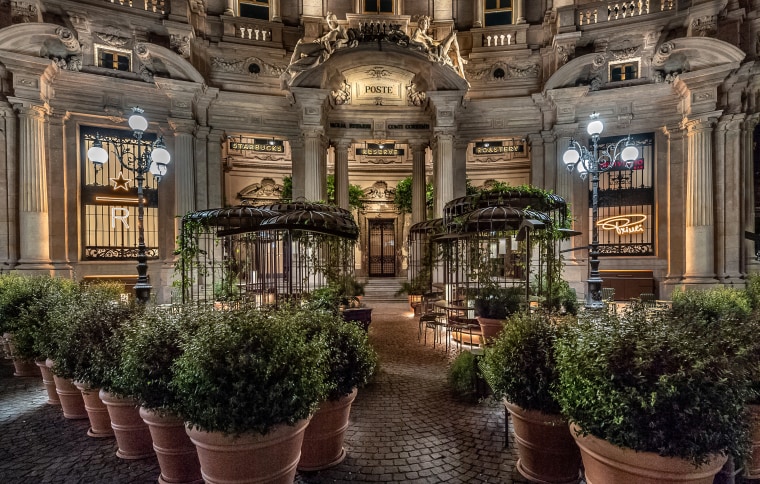 "During my first trip to Milan in 1983, I was captivated by the sense of community I found in the city's espresso bars — the moments of human connection that passed so freely and genuinely between baristas and their customers," Schultz said in a statement. "The opening of the Milan Roastery is the story of Starbucks coming full circle."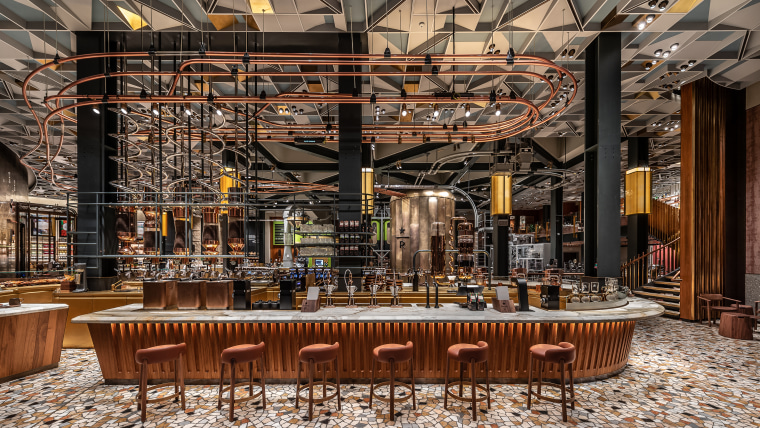 The main bar boasts an affogato station for all those craving a scoop of gelato in their espresso — we see you booking flights over there, Giada De Laurentiis fans.
The roastery also houses a coffee-roasting "theater," where customers can watch the visual science of their espresso being handcrafted by Italian baristas. Many U.S. Starbucks locations have a team of four to five staff members who prepare drinks. But this epicenter has hundreds of baristas who created the menu of "more than 115 beverages," many of which use different brewing methods.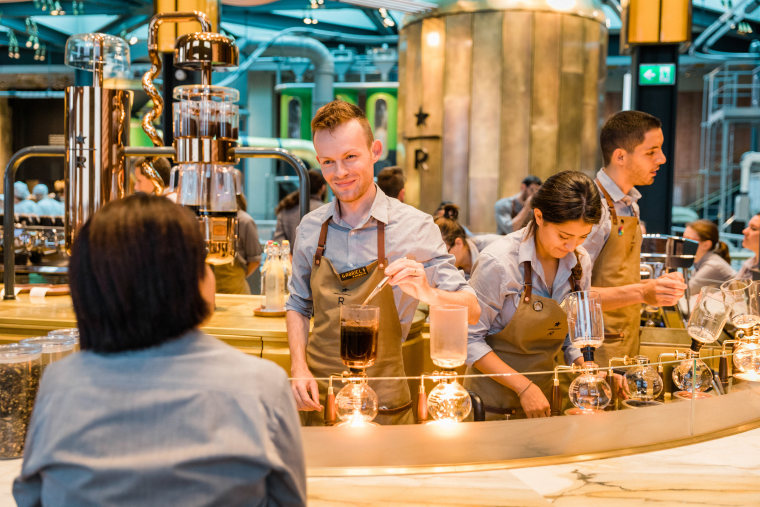 The menu was created by Rocco Princi, a Milan-based baker whose warm breads and to-die-for nibbles can also be found at the chain's Seattle Reserve Roastery and Tasting Room.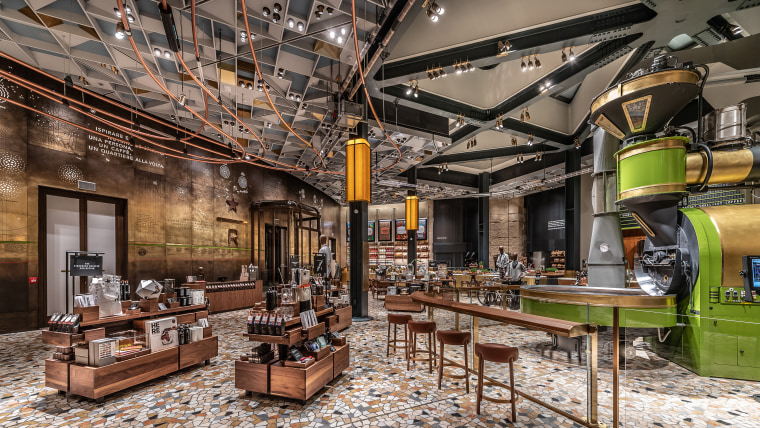 The manufacturing area is far from any backroom and instead can be viewed from a 360-degree angle with a 22-foot bronze cask that serves as a the "de-gassing chamber — a natural part of the roasting process."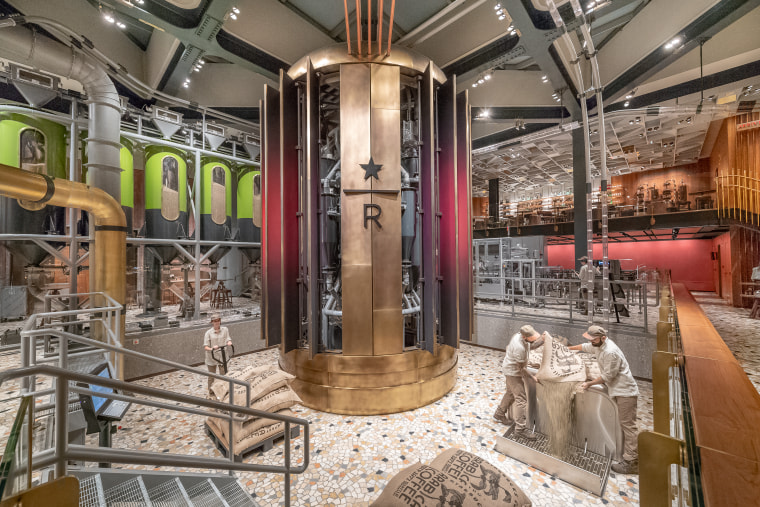 It may sound complex, and for regular morning coffee drinkers, it might be. But this new Starbucks is like the Willy Wonka factory of Cafe Arabica and Italian romance. So, we're not complaining.