Fortune tellers and palm readers have gazed deep into the future ... and they're predicting that Starbucks really, really wants you to buy its latest whimsical drink.
After baristas began posting pictures promoting the rumored drink's release earlier this week, the coffee chain has finally announced details on its new cold creation: the Crystal Ball Frappuccino.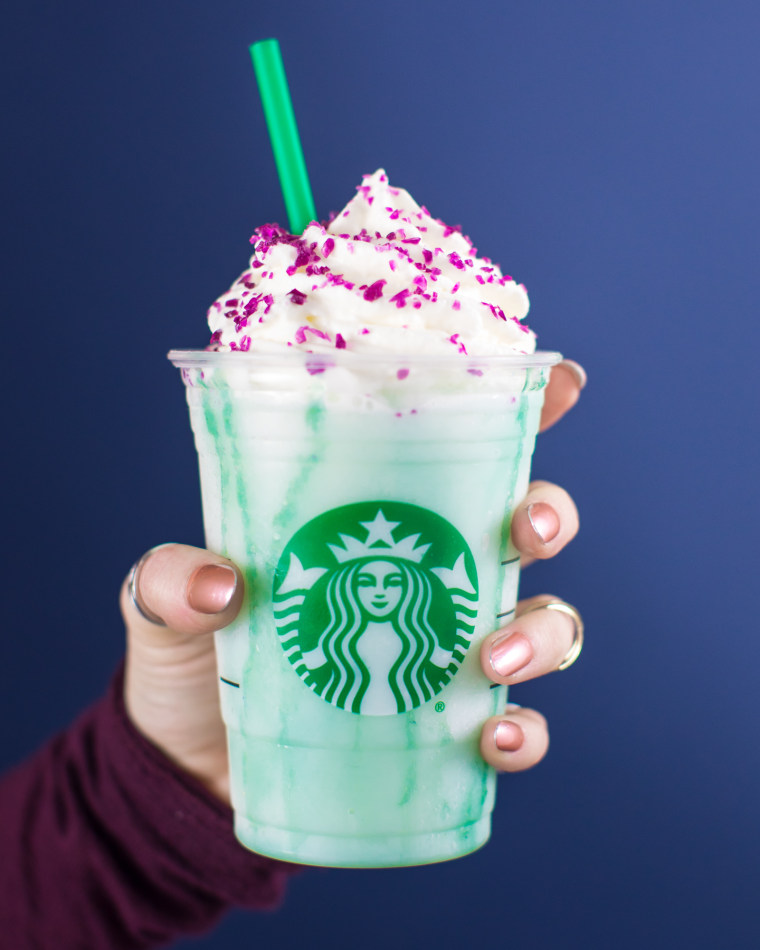 According to a rep for Starbucks, the drink "starts with a crème-based Frappuccino [meaning there's no coffee in it] infused with peach flavor and turquoise sparkles that create an enchanting marbling effect."
Each drink will be topped with one of three different candy gems that represent a wild prediction about the drinker's future (though the chain warns any readings shouldn't be taken too seriously).
Blue candy gems (colored with spirulina) mean you're destined for adventure; green gems (made with apple, pumpkin and spirulina) foretell good luck while purple gems (made with algae, cherry, purple sweet potato juices and more) mean magic, wonder and enchantment are headed your way.
In a truly unusual twist, neither the customer nor the barista will know the color of the drinks' gems until they're sprinkled on the beverage since they're stored in opaque shakers.
In the past year, Starbucks has taken Instagram-worthy drinks to the next level with its colorful, super-sweet and over-the-top creations. The Crystal Ball is making its debut just ahead of the wildly popular Unicorn Frappuccino's one year anniversary.
That beverage featured a surreal — and very unnatural-looking — swirl of neon syrups, and had many baristas complaining that it was incredibly messy and too time-consuming to make.
But the Unicorn Frapp was only the first in a wave of eye-catching, seasonal beverages that had tongues wagging.
How could one forget the holiday-themed beverage from last December: the Christmas Tree Frappuccino was made with a peppermint-mocha blended crème base, topped with a fluffy green tree made from matcha whipped cream? Or the Zombie Frappuccino last Halloween, that was so on-theme it brought on a lot of brain freeze ... luckily not brain eating, though.
The Crystal Ball Frappuccino is available now through March 26 at participating Starbucks stores in the U.S. and Canada.