Do you like coffee, tea and lemonade? How about those three drinks combined in one beverage with chameleon-like properties?
If you said "yes," then you might want to get to one of the Starbucks locations in Malaysia, the Philippines, Thailand, Hong Kong, Cambodia, Vietnam, Taiwan and Singapore serving a new, limited edition Butterfly Pea Lemonade Cold Brew. The drink, which has three layers in different colors, features butterfly pea flower tea, an ingredient that's "trending" in Southeast Asia, according to a Starbucks press release. The tea is famous for its blue hue and ability to change color. The Starbucks drink is layered with the tea first, followed by a layer of lemonade, which is topped off with cold brew coffee. The tea reacts with the lemonade to create swirls in different shades of blue.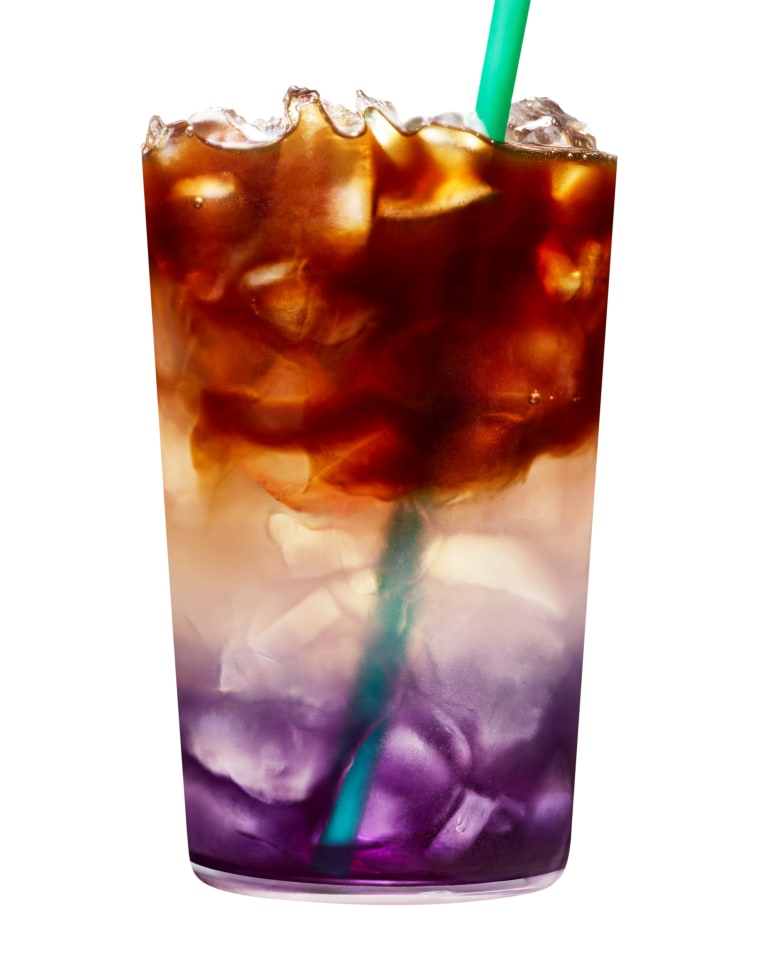 This color-changing drink is not the first magical elixir to swirl through Starbucks. Last year, the coffee giant launched the limited edition Unicorn Frappuccino, a saccharine neon blend that went viral on Instagram and become sticky, staining nightmare for baristas. The Unicorn Frappuccino was followed by the green and purple Dragon Frappucino, and then the fuchsia and green Mermaid Frappuccino.
Starbucks' spring line at participating stores throughout Asia also includes a Macadamia Cocoa Cappuccino, a combo of espresso, macadamia nut chocolate sauce and a topping of macadamia nuts and graham crackers, as well as a Tahitian vanilla macchiato.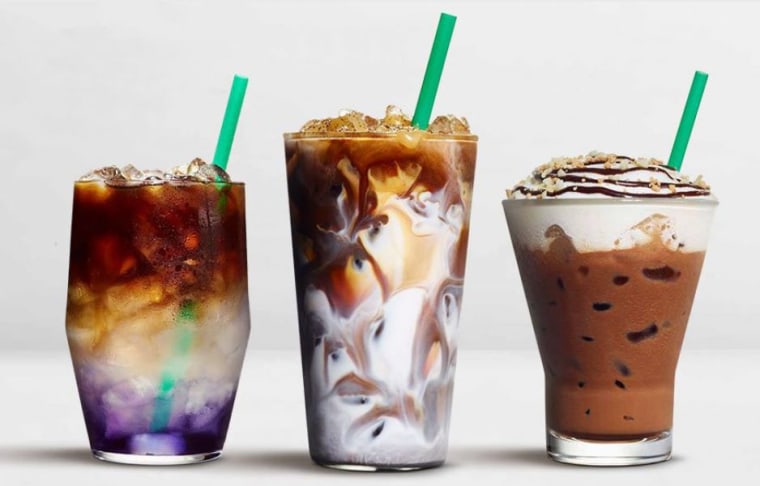 Regretfully for our Instagram feeds, Starbucks does not have plans to bring the drinks to the U.S.