In the summer, we wanted all of the colors in our drinks — see: the Unicorn, Dragon and Mermaid Frappuccino. But now that it's winter, we want none of the colors — just like the dark, snowy weather outside. So, Starbucks is ringing in the new year with its "black and white mocha collection," a trio of drinks that combines dark and white chocolate deliciousness.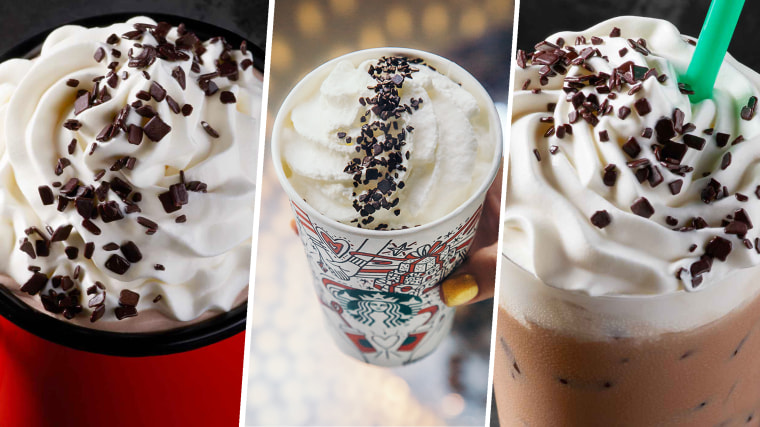 Starting Wednesday, you can try the Black and White Mocha, the Black and White Hot Cocoa or the Black and White Mocha Frappuccino. To make the Black and White Mocha, "hot espresso is poured over dark mocha sauce and white chocolate mocha sauce, which is then melted into a wonderfully rich concoction," according to Starbucks. "Steamed milk is added to this silky swirl of dark mocha and white chocolatey goodness to balance the richness." The whole thing is topped with whipped cream and shaved chocolate. Sounds like a downright rich and sensual experience — like a mink coat for your mouth.
The hot cocoa features the same blend minus the espresso (for when you've already overdone it on the caffeine) and the Frappuccino is a chilled version of the mocha.
All three drinks will be available throughout the U.S. and Canada through the first week of January, just in time for you to throw a few back before starting on that New Year's resolution.