It just wouldn't be the holidays without another super sweet — and slightly complicated — winter themed-beverage from Starbucks.
This year, the coffee chain is rolling out its very own version of a Christmas tree in the form of a minty, chocolate Frappuccino.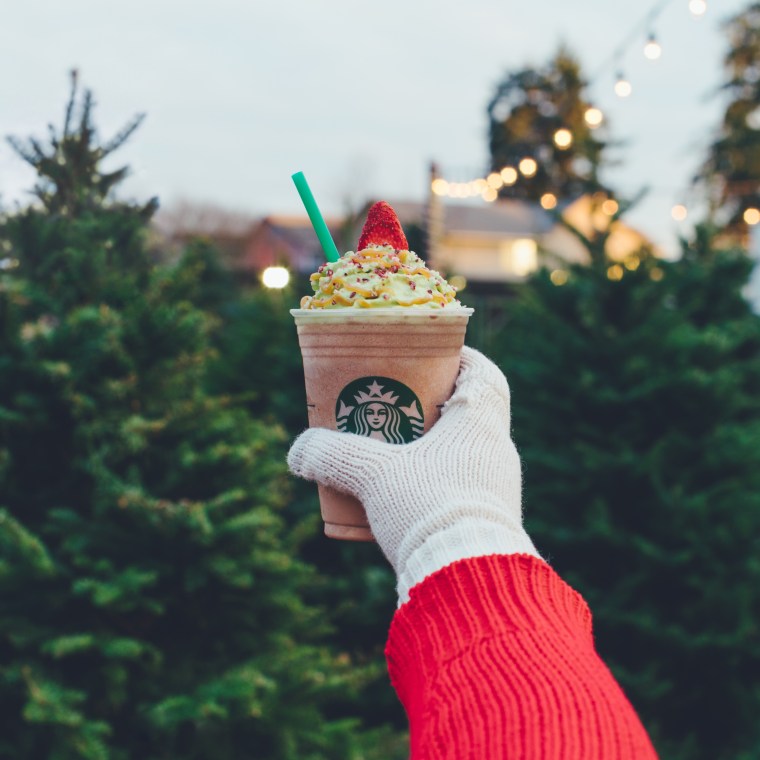 The Christmas Tree Frappuccino starts with a peppermint-mocha blended crème base that's topped with a fluffy green tree made from matcha whipped cream. Then the "tree" is decorated with a "garland" of caramel drizzle, candied cranberry ornaments, all finished with a strawberry tree topper.
Sounds pretty Insta-worthy to us but here's what the drink really looks like: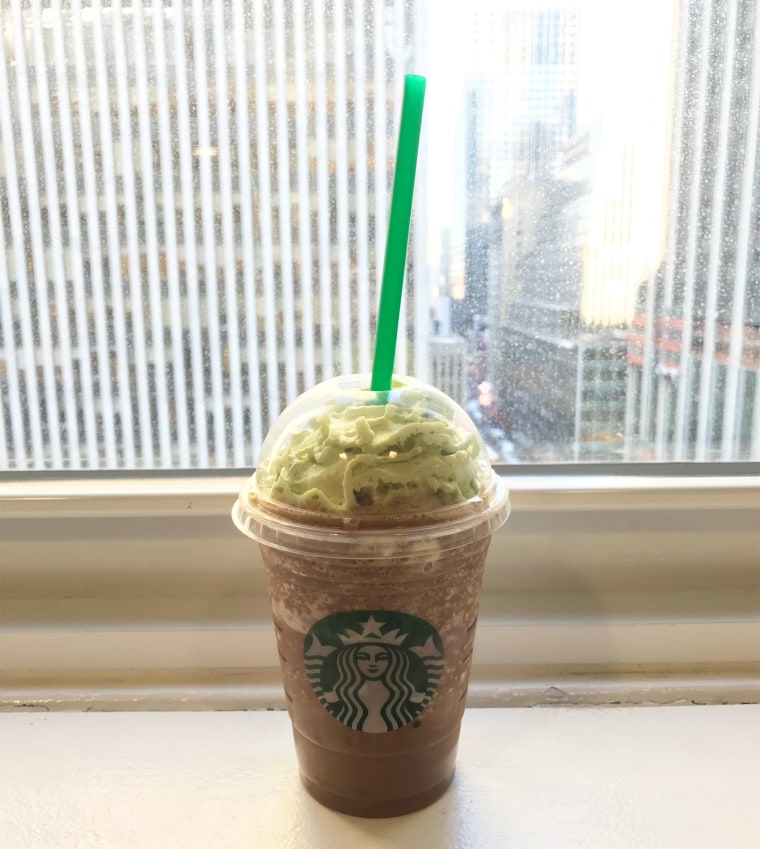 TODAY tried the beverage on Thursday morning but the finishing touches apparently weren't available at our local Starbucks yet. Devoid of the edible ornaments, the drink just looks like a regular mocha Frappuccino with a faintly green whipped topping.
Like many of the chain's themed beverages, this one is really, really sweet but if you like Thin Mints, Andes mints or any other combination of mint and chocolate, the Christmas Tree Frapp is a winner and tastes just like a cold version of the chain's popular peppermint hot chocolate, making it one of the easiest seasonal beverages to hack anytime of the year (just ask for a little peppermint syrup in your regular mocha Frapp).
The matcha whipped cream could use a bit more matcha, too, since the tree isn't very green and it tastes just like regular whipped cream.
Of course, many on Twitter are already freaking out about the holiday-themed offering:
But if you like mint-chocoaltely things, you only have a few days to try this new drink.
The Christmas Tree Frappuccino is available starting Thursday, Dec. 7 through Monday, Dec. 11. And while it might seem a bit unusual to be sucking down an ice cold drink as you bundle up to go outside, the drink is a refreshing take on a classic holiday flavor.