It is the 20th anniversary of the Frappuccino®, the cold drink that changed the course of history for Starbucks. What was at first a way to bring more customers into a Santa Monica store has turned into a movement with a loyal following that accounts for 20 percent of the coffee giant's sales.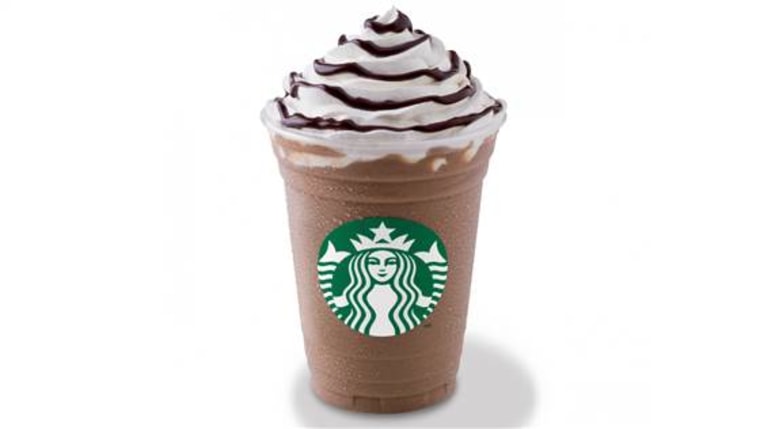 The man behind the sweet and caffeinated drink is Greg Rogers, who was at the time an assistant manager for the company. Unwilling to put up with the dwindling warm-weather traffic, he armed himself with a blender and used all the things he could find in the shop: sugar, vanilla powder, half and half, the mocha mix, and shots of espresso, to create an irresistible cold drink.
Love Frappuccinos? Thank Kenny G: Starbucks says saxophonist helped inspire frozen drink
But a drink like that needs an equally charming name. The name Frappuccino® came from Boston. In 1992, the Coffee Connection launched a frozen drink meant as a play on New England's milkshake, the frappe. Sales grew, in part due to the Frappuccino, and cafe owner George Howell opened 23 more locations. When he sold the company to Starbucks in 1994, the Frappuccino® name found its match in Rogers' creation.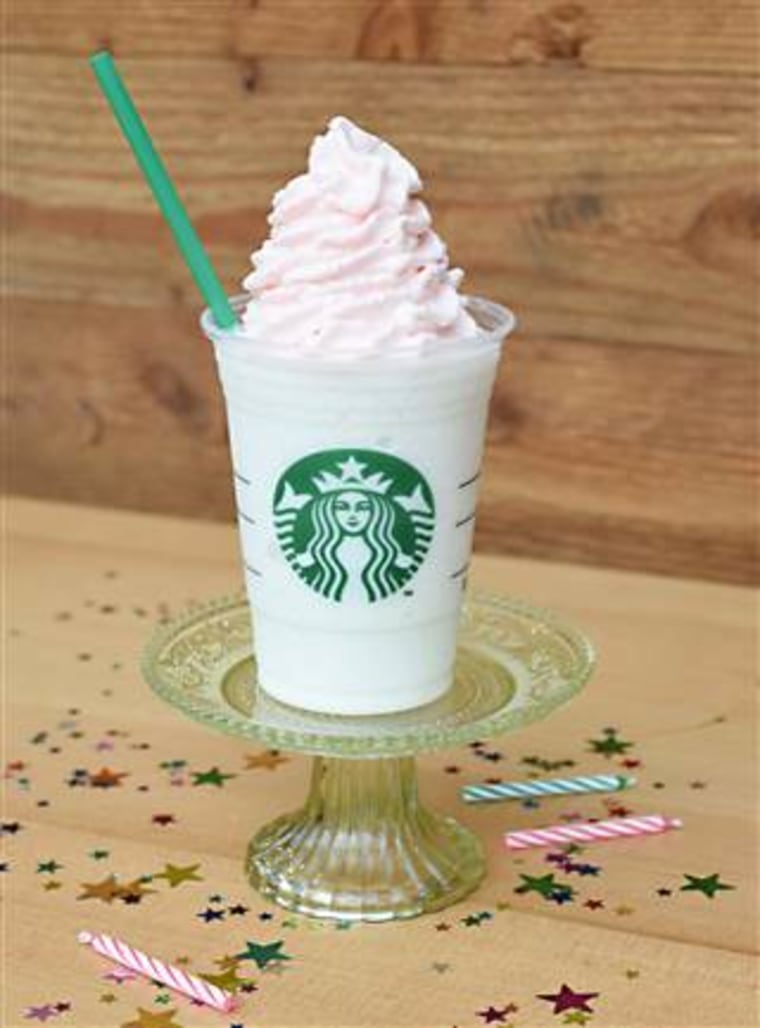 In its initial from, the Frappuccino® was offered in mocha and coffee flavors only. Countless iterations emerged since, with 28 of them currently listed on the mammoth coffee shop's website. Many others made cameo appearances, including the Seahawks Frappuccino® created as Seattle's football team was gearing up for the Super Bowl earlier this year. The latest version, the Birthday Cake Frappuccino, a celebratory blend of blended vanilla bean and hazelnut, topped with whipped cream is available now until March 30.
Al Roker, who says he doesn't drink coffee, recalled having a slight addiction to Frappuccinos back in the day, drinking up to three of them.
"I literally could see through my eyelids. I was vibrating," he said. "When I came off it, I crashed."
And before you get your heart set on this treat for your afternoon pick-me-up, remember its high calorie price tag. The White Chocolate Mocha Frappuccino® Blended Coffee clocks in at 430 calories, with 150 of them coming from fat and 67 grams of sugar.
For a lighter version, you can customize a drink with nonfat milk and select sugar-free syrups.
This article was originally published Mar. 26, 2015 at 11:24 a.m. ET.