You may have thought we already reached peak avocado toast, but we didn't — until now. Because now you can get it at Starbucks.
Yesterday, the coffee giant started selling a new avocado spread made with "fresh, organic Hass avocados, sea salt, onion, garlic, jalapeño pepper, and lime juice" — so, basically, guacamole. And you can spread it all over toast, bagels and any other baked goods your heart desires at Starbucks — but maybe stay away from the iced lemon pound cake? Maybe?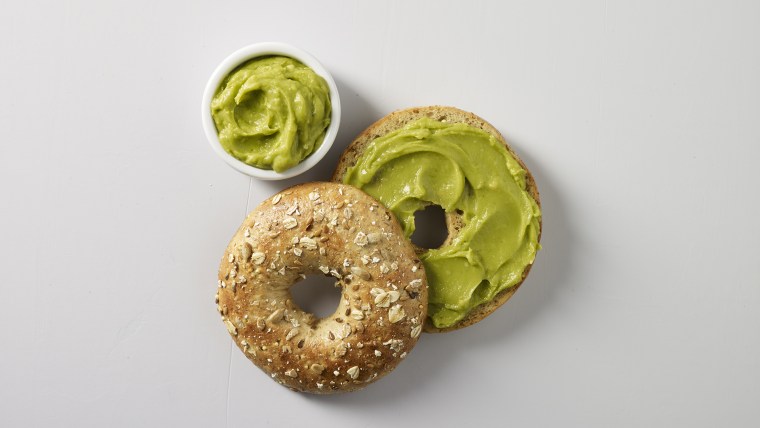 A Starbucks representative wouldn't comment on the sales so far, but it seems to be selling out fast already. We got our spread at 9:45am and it was the very last one at the 30 Rock Starbucks in New York City. A new shipment won't come in until next week. The avocado obsession (avobsession!) lives!
The first thing I noticed about the avocado spread is its resemblance to slime. It's almost supernaturally green and completely smooth — but it has a nice little kick and tastes pretty good. (It's guac.) I wish it had a little more texture — you can't create the classic avocado toast fork marks because it's too goopy — but it's a good substitute for fresh avocado when you're in a pinch (read: airport).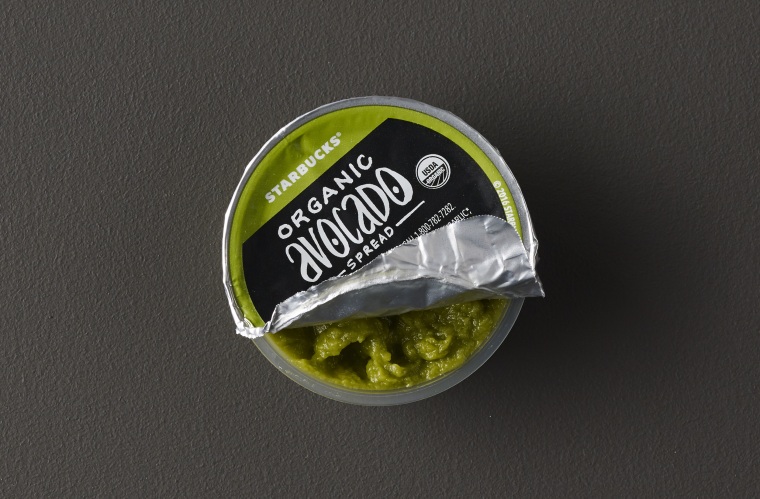 But here's the best part: The spread costs only about a dollar (!), in contrast to the pricey avocado toasts all over your Instagram feed. So our toasted bagel with avo-schmear came out to a total of only $2.45. Breakfast under $3 is a bargain — especially in NYC.
Aside from the new spread, Starbucks also introduced its first-ever gluten-free breakfast sandwich and more spring menu items including the vegan Sprouted Grain Bagel, Lemon Chiffon Yogurt, Berry Trio Yogurt, Peanut Butter Cup Cookies and Parrot Cake Pops.
Which is nice and all, but, you know, nothing tops avocado.
RELATED: Starbucks' new cups for spring are here to brighten up your day