As the weather starts to warm up, it's time to trade soups and casseroles for lighter fare — think vibrant salads brimming with sugar snap peas, asparagus and other lovely spring ingredients. Here are a dozen that work as beautiful additions to entrees or light meals on their own.
RELATED: These gorgeous 'salad cakes' make eating extra fun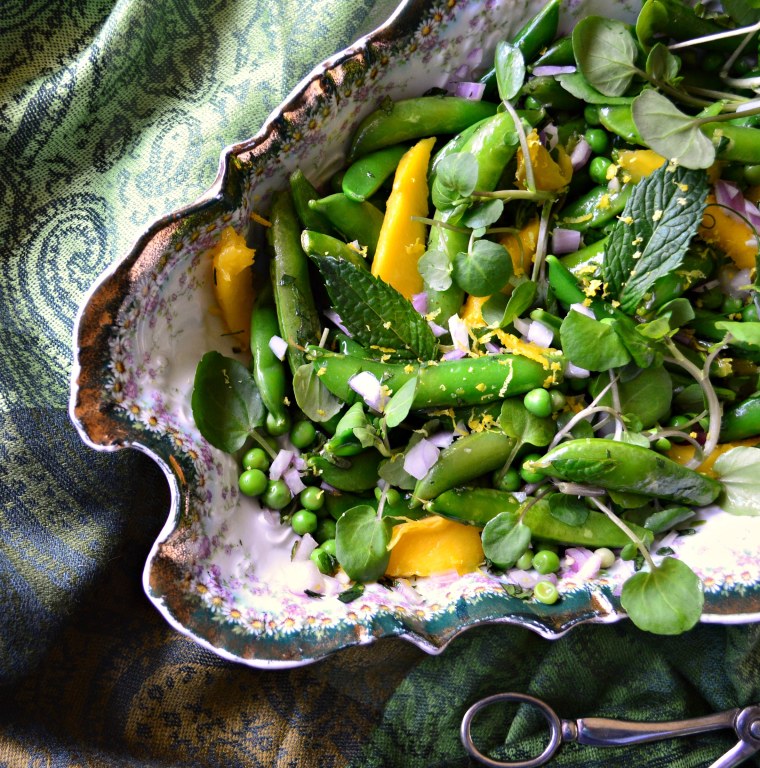 Sweet pea, mango and mint salad
Crunchy sugar snap peas mingle with sweet mangoes, mint and watercress to form a vibrant salad that's basically spring on a plate.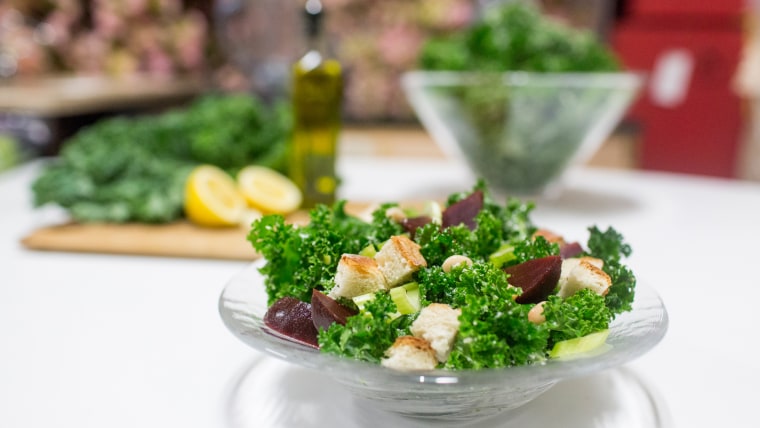 If you love kale, but hate all the time you waste tenderizing the leaves, then this recipe from TODAY Food Stylist Alli Simpson has your name on it. The vegetable naturally softens in the lemon juice, meaning less prep work for the same great texture.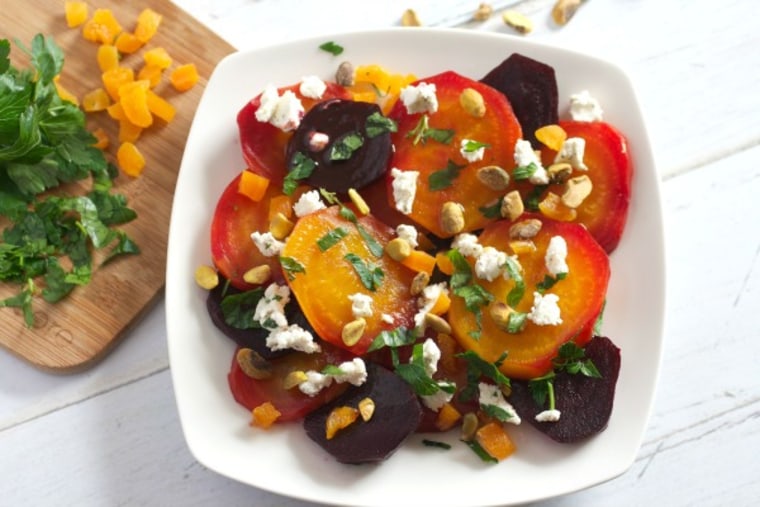 Beet salad with goat cheese, apricots and pistachios
Beautiful roasted beets and goat cheese are a classic combination, but the apricots and pistachios add a pop of flavor.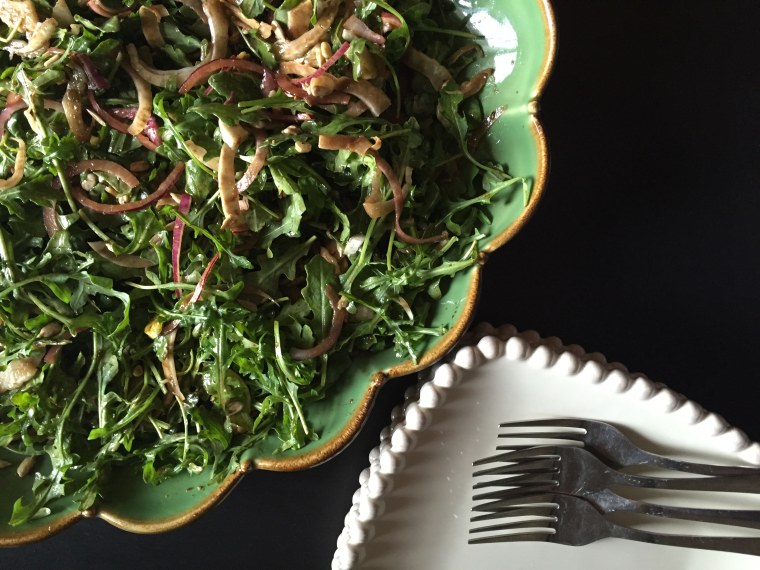 Love a good kick? Fennel, arugula and red onions come together to form a delicious side dish with a bite.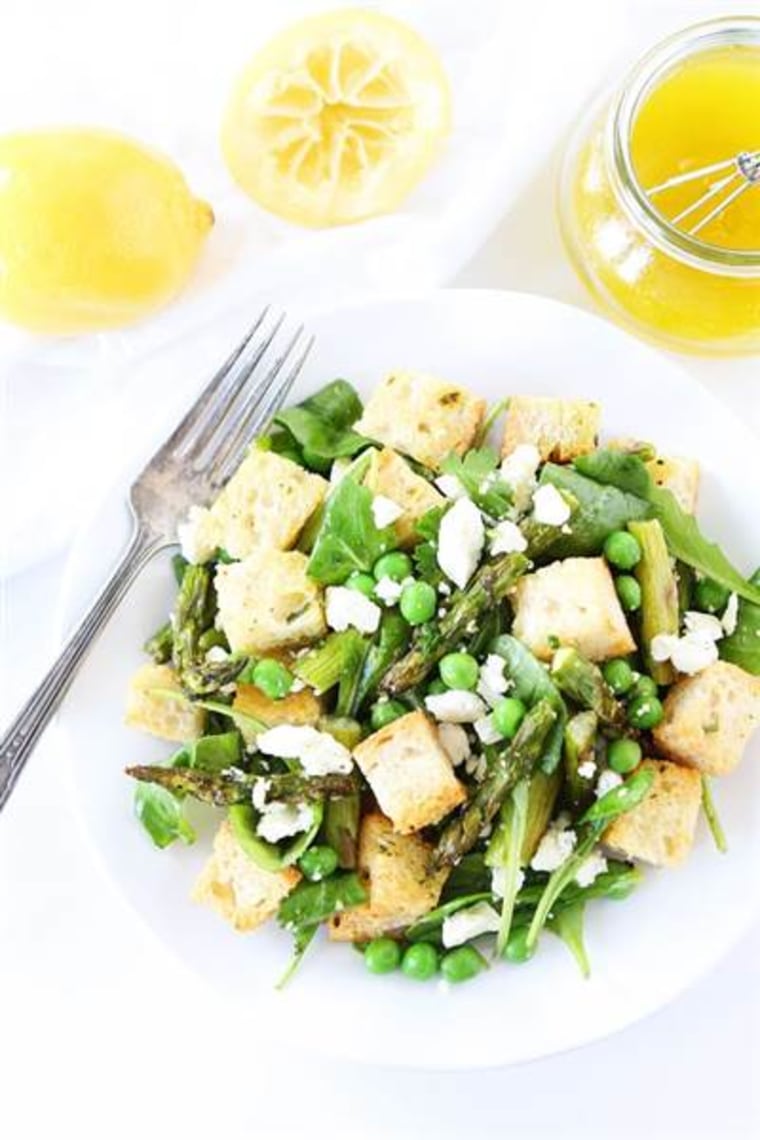 Panzanella is one of the tastiest ways to use up leftover or stale bread. Chop your loaf up into small cubes and they'll act like little sponges, absorbing the bright flavors of the zingy lemon dressing. It's a plate that's even better the next day.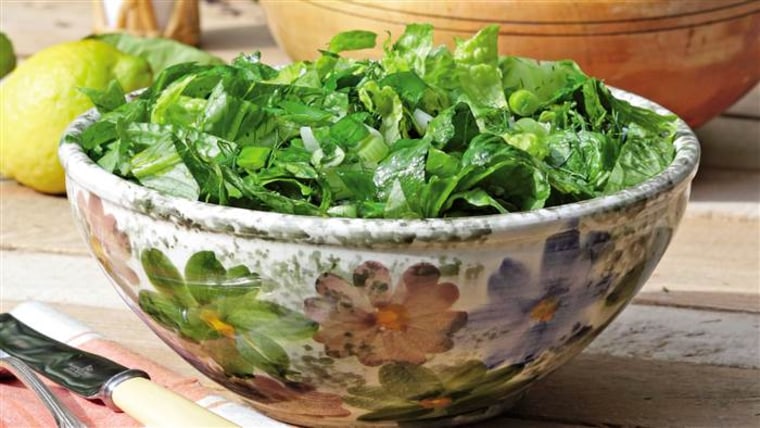 In Greece, lettuce is the springtime vegetable of choice and this recipe lets the crunchy romaine leaves shine by dressing them in nothing but herbs, extra virgin olive oil and fresh lemon juice.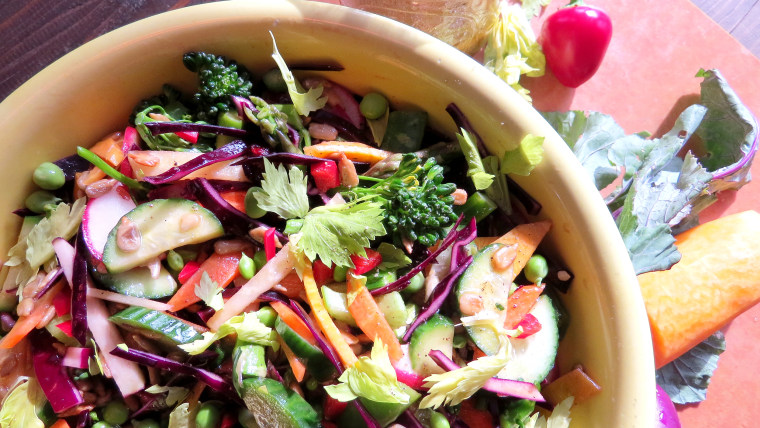 Rainbow salad with sherry walnut vinaigrette
Just looking at the gorgeous colors of this chopped salad makes us happy! While it may seem like a long list of ingredients, you can easily customize the recipe to include anything sitting in the fridge. Don't skimp on the dressing — we guarantee that it'll be your new favorite go-to.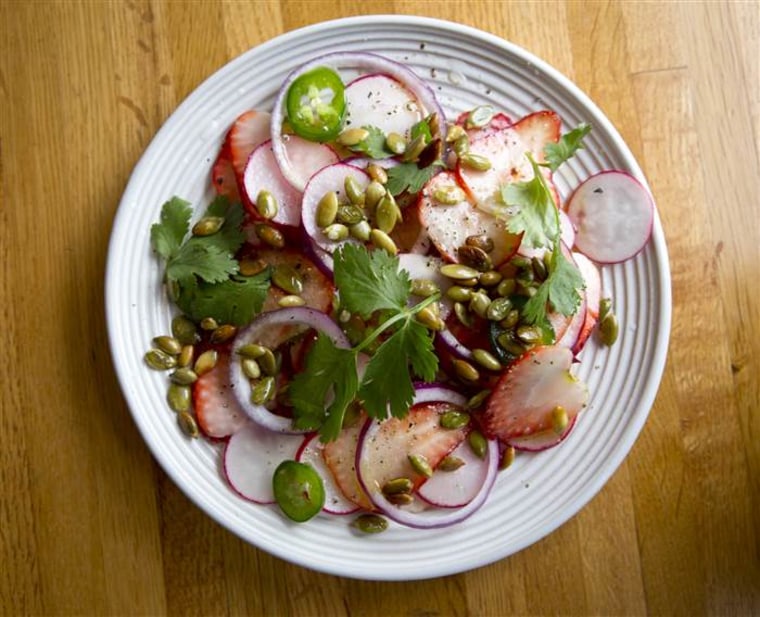 Strawberry, radish and jalapeno salad
The Perennial Plate's strawberry salad is simple, yet elegant, with a touch of heat from jalapenos to cut the sweet sliced berries.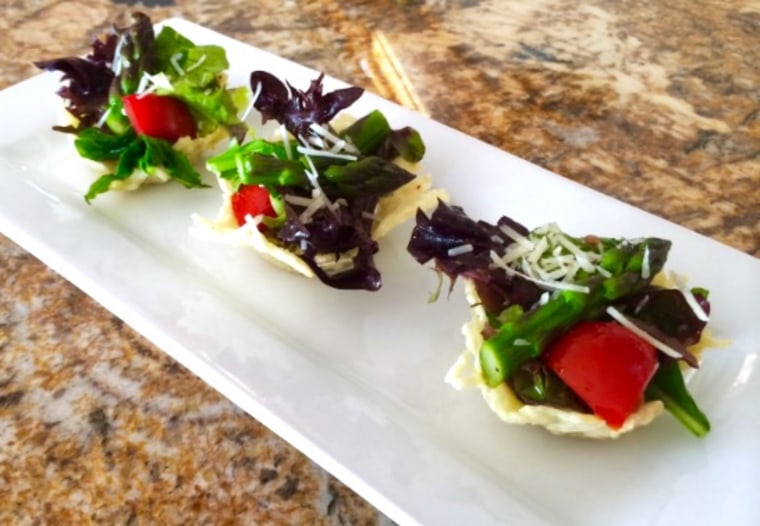 Asparagus spring salad in Parmesan cheese cups
Here's an entertaining trick that'll make passing around a salad much easier at parties: Form Parmesan into tiny edible cups using a muffin tin and fill them up with spring greens like roasted asparagus.
RELATED: 8 ways to get creative with asparagus this spring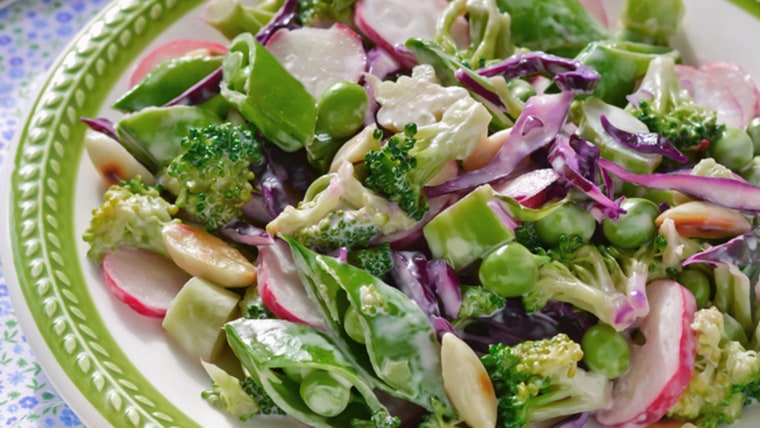 Sugar snap pea salad with radish, sunflower seeds and Parmesan vinaigrette
Greek yogurt is the secret to creating a creamy yet healthy dressing that pairs perfectly with sugar snap peas, French breakfast radishes and toasted sunflower seeds.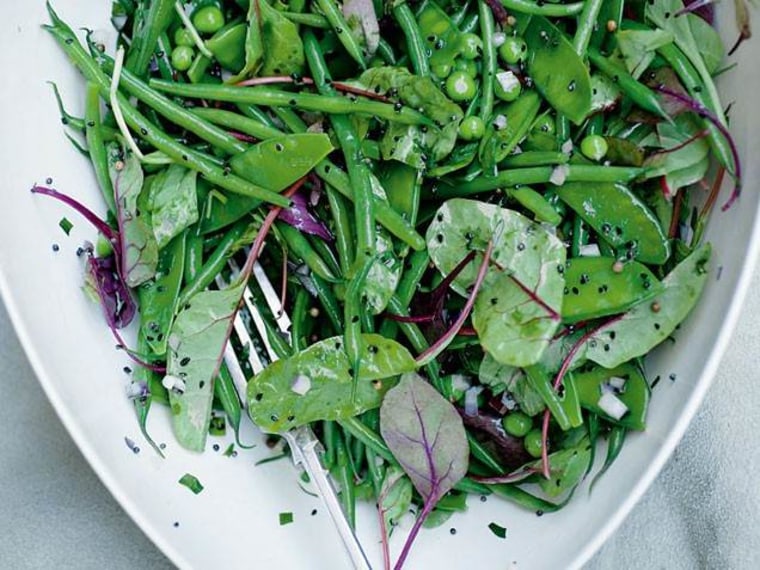 Green bean salad with mustard seeds and tarragon
The best salads play with multiple textures and layers, like this one by chef Yotam Ottolenghi, which balances crisp, fresh beans and peas with herbaceous ingredients like coriander, mustard sees and chopped tarragon.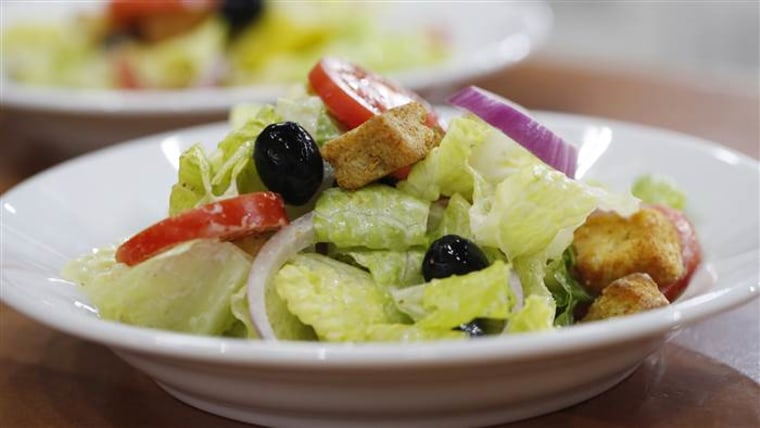 Olive Garden-style salad with creamy Italian dressing
Calling all Olive Garden fans! You can easily remake the restaurant's signature salad at home, thanks to this recipe from TODAY Tastemaker Brandi Milloy.