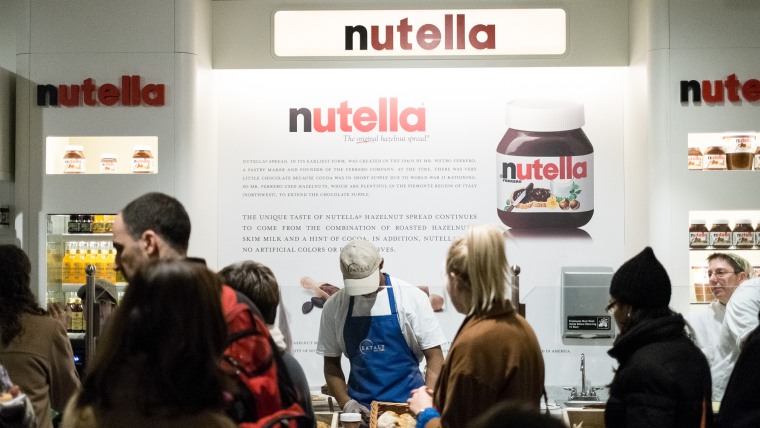 Nutella hit the Italian market back in 1964, and 50 years later, it's still making Americans salivate. Now, New York City's Eataly, the Walt Disney World of Italian food, is opening a Nutella Bar.

The idea is clearly genius: Nutella has become a staple in many American's sweet-tooth diets, yet still has the novel vibe that'll have Big Apple tourists flocking to it.
"Nutella is to Americans a splurge-worthy confection," celeb chef Mario Batali, one of the owners of Eataly, told TODAY.com. "But it is equally perfect for 'colazione' – Italian-style breakfast – as it is for merenda – a mid-afternoon snack."
When Eataly Vino closed temporarily due to charges from the State Liquor Authority, the food emporium brought in the Nutella Bar, slated to open Monday.
Dino Borri, brand ambassador for Eataly worldwide, says they want to keep the Nutella Bar even when the wine shop comes back. In fact, they're already thinking about new items to offer at the counter in the future.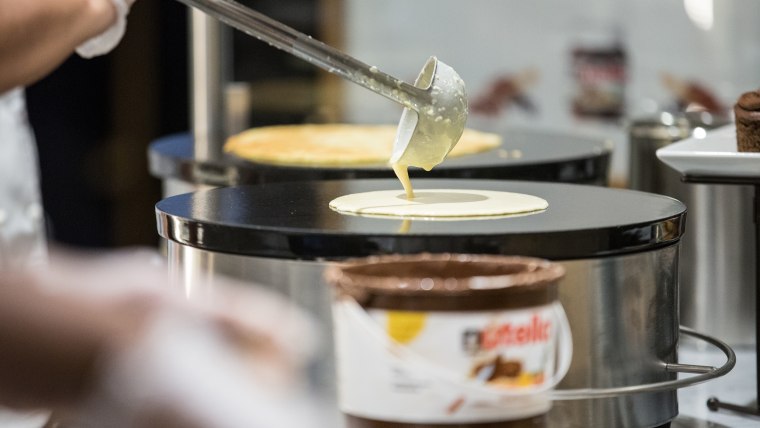 The Nutella Bar concept first became a reality at the Eataly location in Chicago, where Borri touts that the crepe with Nutella (in the process of being made in the photo to the left) has become one of the best sellers out of everything they offer.
Chicago's Eataly has lines with (reportedly) 45 minute waits on weekends. We'll find out soon enough if the New York City location goes as gangbusters.

"The Nutella Bar at Eataly Chicago has proven that Americans love Nutella as much as Italians do. And how could they not?" adds Batali.
The menu sticks with simple and delicious offerings, featuring delicious carbs—bread, brioche, muffins, crepes—that are generously slathered with the chocolate-hazelnut spread.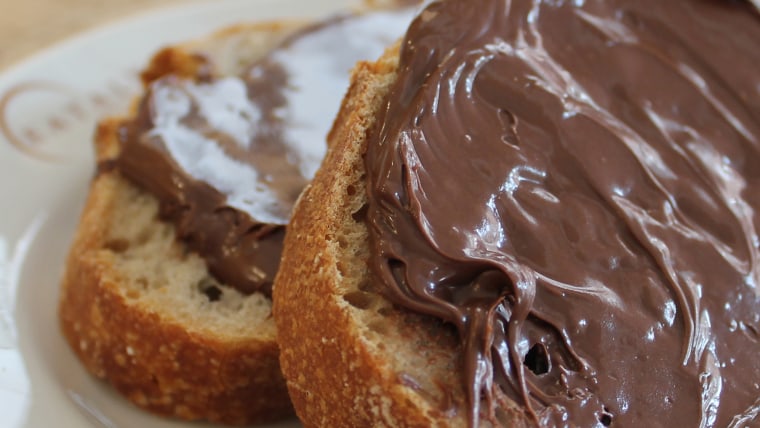 Borri told TODAY.com that the menu reflects the very traditional way that Nutella is consumed in its birthplace. He grew up on the stuff in Italy, and says with pride, "Nutella was one of the best inventions in the food world."
The grand opening is May 12 at 5 p.m. The regular hours will be every day from 10 a.m.-11 p.m., so you rarely have an excuse not to get your Nutella fix. The area—which includes tables and chairs—will be able to fit up to approximately 15 people.

So who's up for a Nutella party?