Southwest Airlines may be as well-known for serving free peanuts as it is for its sassy, hilarious and sometimes kooky flight attendants. But the company just announced that they will discontinue serving peanuts.
"We're still nuts ... we just won't be serving them anymore," Southwest said on Tuesday in a press release.
Peanuts used to be an integral part of jet-setting — like free blankets (sigh). Southwest Airlines was one of the last domestic airlines to keep up with the tradition. As of August 1, the nuts will be a thing of the past.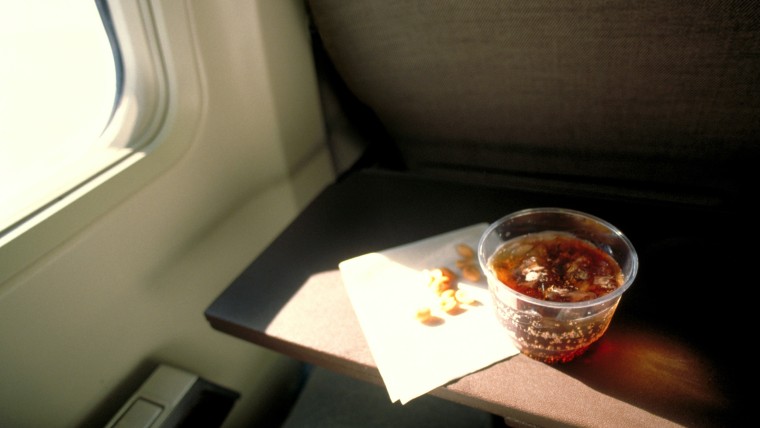 In the interest of providing a peanut-free zone for "customers with peanut or peanut-dust allergies" Southwest felt that retiring its famous in-flight nosh was the right thing to do. The airline will still offer its pretzels for free as an accompaniment to sodas, cocktails and coffee.
Here at TODAY Food, editors are hoping the airline may one day offer hardboiled eggs from their own chickens, like Martha Stewart when she flies. Now that would be nuts.
Many people started commenting on Twitter to voice their support of the change. Parents with children who have had allergic reactions to peanuts on a plane were especially happy about the news.
Some were sad to hear of the airline's shift from its iconic treat.
But still thinks Southwest is doing "the right thing."
Others were less enthused.
And thought up solutions akin to a smoking and non-smoking section on flights.
We're just glad the airline's pretzels will still be free.