The world of healthy food is a fickle and ever-evolving landscape. One minute a grain is best known as animal feed, and the next thing you know it's popping up on trendy restaurant menus. That's the starry path of sorghum — a tiny, beige, gluten-free whole grain that may be the new quinoa.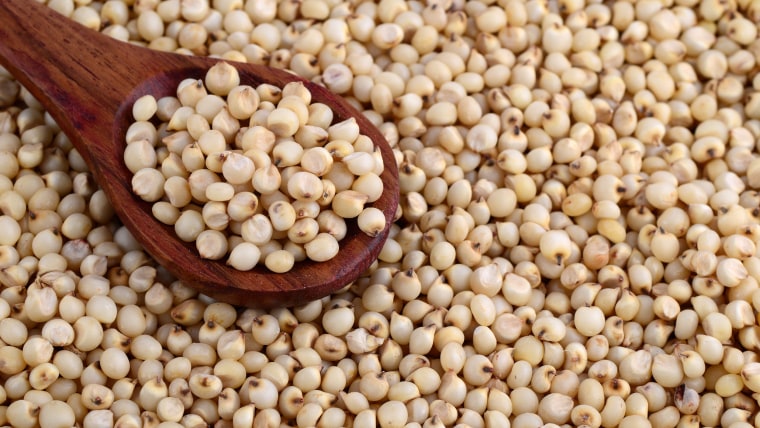 Chefs across the country are beginning to pepper their culinary creations with this versatile grain. Sorghum shows up in sides, mains and desserts at the health food restaurant Hugo's, which has several locations around Los Angeles. The popular high-end chain Le Pain Quotidien, which has locations in New York City, Los Angeles, Philadelphia, Chicago and Washington, DC, featured it over the summer in their Summer Grain Bowl with burrata and corn salsa. It's in the waffle batter at Sonoma's Fremont Diner, and the esteemed chef David Burke is considering putting popped sorghum on the menu at his new restaurant on Manhattan's Upper East Side, Tavern 62.
RELATED: 21 gluten-free recipes to try
So just how did a grain that's better known as animal feed start to make its way into high end restaurants and home cooks' kitchens, plus host of new products? Let's investigate.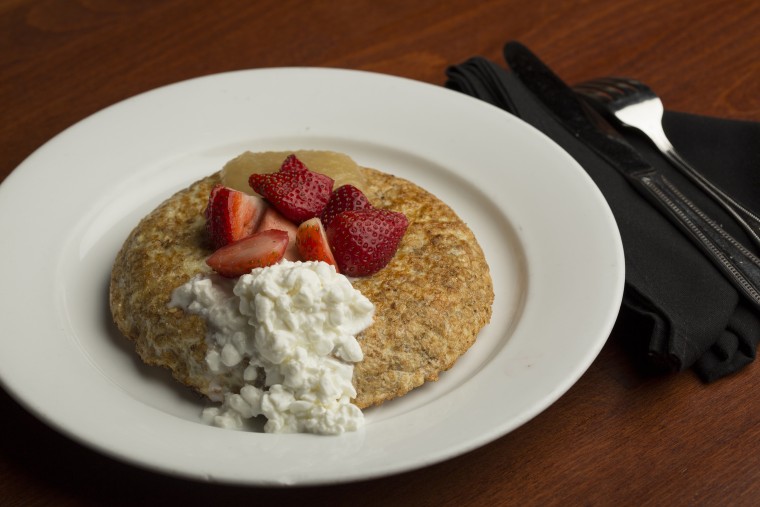 From farm to your table
Until a few years ago, I hadn't heard of sorghum outside of the animal nutrition courses I took in college. It's one of the top five cereal crops in the world and has been used for decades in feed for cows, pigs and chicken. Then recently, I started seeing it in a ton of products like cereal and snacks. Bite into a KIND Popped Dark Chocolate with Sea Salt bar or spoon up a bowl of Kashi's GoLean Clusters and you'll experience the crunchy goodness of popped sorghum. It's also in Quinn Snacks' Gluten-Free pretzels, which have an incredible crunch. Even if you haven't bitten into a sorghum-packed snack yet, your baby might be nibbling on the stuff in his or her snack cup: Gerber Graduates Bitty Bites contains sorghum.
The new quinoa?
Sorghum's newfound popularity is thanks in part to its gluten-free status. When the gluten-free movement first took off, most products were made with refined white rice flour and tapioca flour, which taste good, but contain very little fiber. Consumers got smarter and wanted their snacks without the gluten, but with a nutritional benefit. Enter quinoa — not only does this gluten-free grain pack in six grams of complete protein per serving, it's also high in potassium, zinc and iron. However, quinoa only grows at high altitude, is relatively expensive to grow and its bitter notes mean it doesn't always play well with other ingredients. Sorghum on the other hand, is the cheapest of the ancient grains to cultivate, and even grows well in dry conditions where the soil isn't so great.
Sorghum is also versatile. Like other grains, sorghum can be ground into flour for use in gluten-free baked goods. Like oats, it can also be rolled into flakes. Thanks to its hull, which traps moisture and explodes when heated, sorghum can be popped into fluffy little kernels that resemble mini popcorn. Plus the flavor of cooked sorghum is neutral, so it can be used in both savory and sweet applications. Salted caramel drizzled sorghum anyone?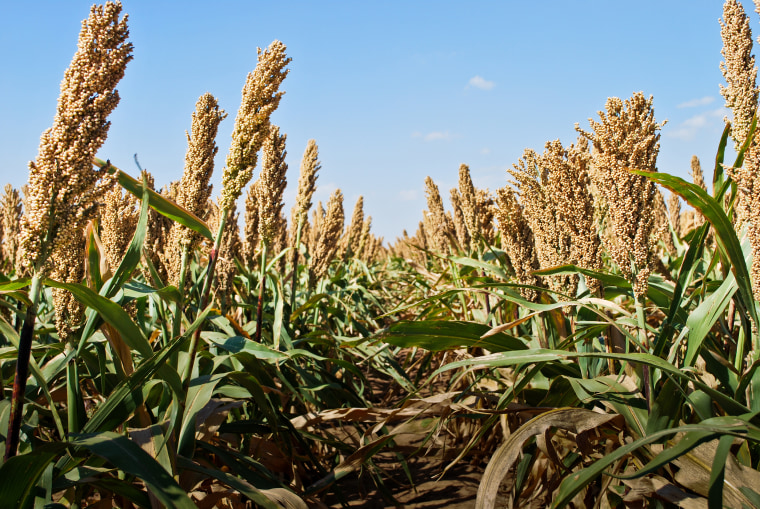 The perfect grain
If you haven't encountered sorghum yet, it's only a matter of time before you do. Food companies are on the hunt for sustainable, non-GMO, gluten-free options that also pack plenty of nutrition into products, and sorghum checks all the boxes. The nutritional profile of sorghum makes it attractive too. Each 3/4 cup of cooked whole grain sorghum boasts 5 grams each of protein and fiber. It also contains iron, magnesium, phosphorus, niacin and vitamin B6. Sorghum is also considered to be an "ancient" grain, which helps boost its desirability to food companies.
Sorghum is also American-made, a fact that's appealing to consumers and business people like Kristy Lewis, the co-founder of Quinn Snacks, which has a company mission to support U.S. agriculture. There is actually a "Sorghum Belt" in the United States, which runs from South Dakota to Southern Texas. Originally hailing from Africa, sorghum became popular in areas of the United States where it was too hot and dry to grow corn. The top five sorghum producing states are Kansas, Texas, Arkansas, Oklahoma and Colorado. In addition to grain sorghum, there are three other varieties. Sweet sorghum is grown for its stalk and is used to make sorghum syrup, which looks like molasses, as well as beer and whiskey. There's also forage sorghum, which is used to feed livestock, and even a giant variety called biomass sorghum, which is used as a renewable energy source.
In your kitchen
Uncooked sorghum kernels look kind of like miniature barley and can be used in similar ways. You cook sorghum like barley or brown rice, in a pot with water for about 45 to 50 minutes. It can also go into your slow cooker or pressure cooker. Once cooked, the round, light tan grains have a distinctive chewiness, making them a wonderful addition to soups, salads and side dishes.
RELATED: The scoop on ancient grains
Fall is the perfect time to experiment with sorghum, as it's amazing in comfort food dishes. The whole grain type does take a while to cook, but you can cook a big batch and freeze it in individual portions that you can defrost when you need it. Sorghum does not get soggy when it's defrosted and reheated, which is a plus. I plan to cook up a batch this week to add to soups, chile and burritos on busy weeknights. It's also delicious as a hot breakfast cereal, topped with fresh fruit, nuts and a drizzle of maple (or sorghum!) syrup.
RELATED: 5 tasty whole grain snacks that just might help you live longer
In addition to cooking the grain in water, you can also cook it in chicken or vegetable broth, which boosts the flavor. Add some herbs or spices for an additional flavor boost. And if the longish cook time puts you off, pearled sorghum is also available, which only takes 30 minutes to cook, but it contains less fiber. You can find both varieties in the grain aisle of many supermarkets, as well as online.
After trying it a few times in some delicious and satisfying dishes, I was able to get past the farmy association I had with sorghum. Whether you try sorghum at a restaurant or at home or crunch on it in a packaged snack, one thing is certain — you'll be seeing a lot more of this healthy grain soon.
Frances Largeman-Roth, RDN, is a nutrition expert, writer and best-selling author. Her books include Feed the Belly, The CarbLovers Diet and Eating in Color. Follow her @FrancesLRothRD