When it comes to pickles, we thought we'd seen it all.
But it turns out, when it comes to the tangy, sour, salty, briny treat, we've barely scratched the surface. Now, Sonic Drive-In is getting in on America's pickle obsession.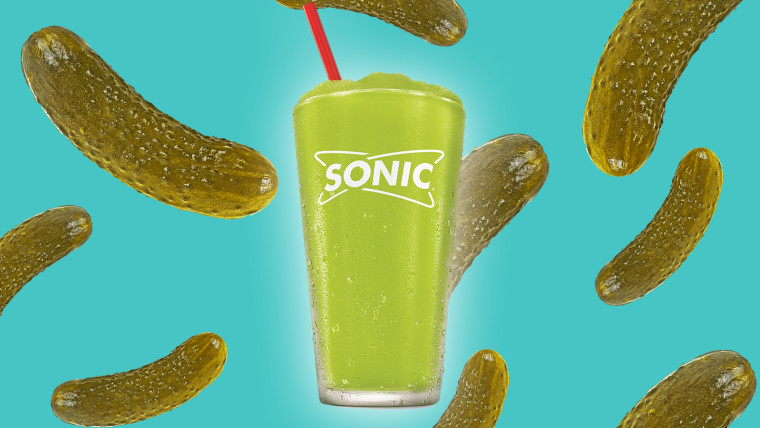 In March, the fast food chain revealed that it would be releasing a pickle juice slush this summer.
"Quite simply, pickle juice is fun," Scott Uehlein, Sonic's vice president of product innovation and development, told TODAY Food via email. "Nothing says summer like a Sonic slush."
Now, the time has finally come for pickle lovers to get their sweet and sour slush on as the chain officially announced that the new beverage will be available starting Monday, June 11.
The new flavor will be served at 3,500 Sonic locations nationwide. According to Food & Wine, which got a sneak preview taste test of the new slush at Sonic's Oklahoma City headquarters, the drink's syrup has a "sweet and tangy" punch to it.
Sonic's new roll out is just the latest in a line of increasingly unusual pickle-flavored refreshers.
Minnesota's Barley John's Brewing Company released a Dill Pickle Ale in September for the state fair. Last year, Wisconsin-based company Van Holten's introduced pickle flavored ice pops and candy store chain Grandpa Joe's dropped a pickle juice soda. Last summer, Walmart released bright-red pickles flavored with fruit punch, aka Tropickles.
Consider it official — the pickle obsession is still in full force.