This week, the recipe we've pinched is so hot the restaurant's not even open yet. But executive chef John Radcliff will be at the helm when the latest addition to the ZED451 restaurant phenomenon opens next month in Chicago. 
The concept of the restaurant (with other locations in Downer's Grove, Ill., Schaumburg, Ill., Orlando, Fla. and Boca Raton, Fla.) is innovative and refreshing. The menu is prix fixe and the chef comes to your table to prepare and serve your food after you have satisfied your taste buds at the "Harvest Tables" and signaled that you are ready to order by the placement of a rock at your setting.
This ZED451 recipe for goat cheese encrusted rack of lamb calls for panko bread crumbs, which are made from crustless bread, giving a lighter, very crispy texture and are available in Asian markets and most large supermarkets.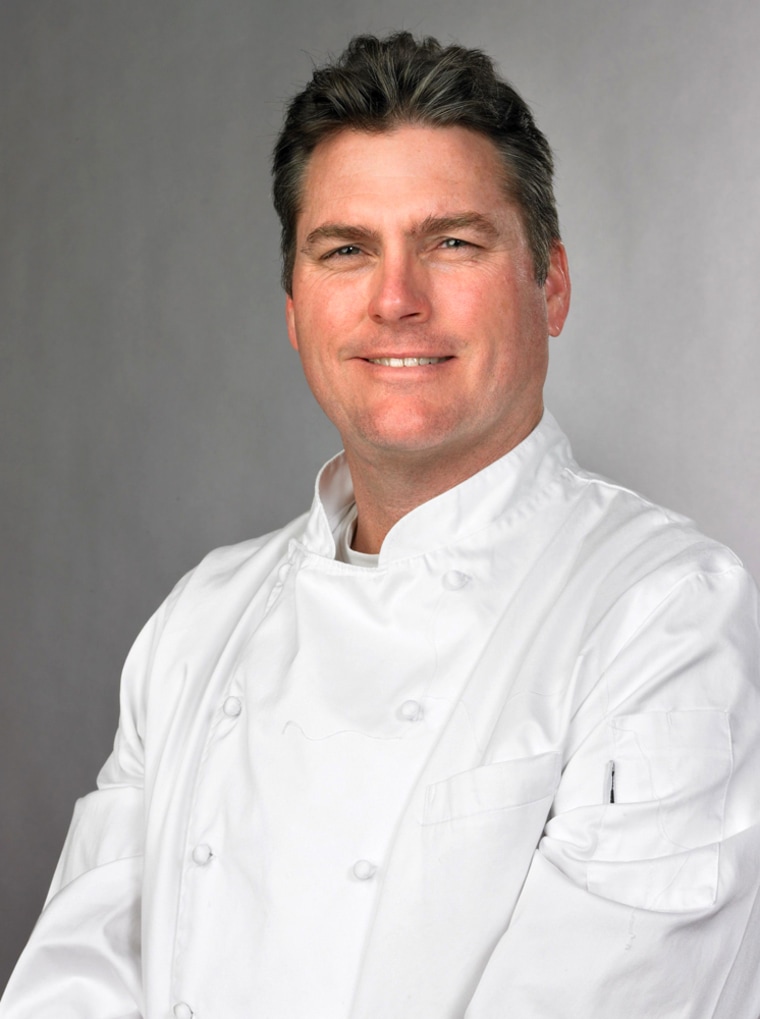 About the chef: John Radcliff has had a passion for food and flavor from a young age and has been working in one kitchen or another somewhere in the country since he was 14. "My family always made a big deal out of cooking," he says. "Preparing the meal was more of a big deal than eating it."
A graduate of New England Culinary Institute, and with almost 30 years of food service experience, the fire of culinary passion is still burning bright.
Chef Radcliff's experience includes acting as executive chef for the Wildhorse Saloon, a 475-seat restaurant and country music hot spot located at Walt Disney World's Pleasure Island, and working as the director of culinary development/executive chef for Darden Restaurants' Smokey Bones Barbecue and Grill. During his tenure with Smokey Bones, he developed the restaurant's marinades, rubs and sauces while traveling the country participating in barbecue competitions — receiving numerous accolades, including honors at the World Championship of Barbecue in Memphis.
For the food at ZED451, Chef Radcliff combines classic technique with American contemporary flair and modern twists, such as strawberry rhubarb spinach salad; citrus orzo salad; heirloom tomato salad; soba noodle with ginger and baby bok choy;and chilled Bloody Mary soup. Chef Radcliff also lends his seasoned touch to ZED451's hot-off-the-grill specialties like fresh fish, chicken, beef, pork, lamb and game, all cooked to perfection over an open charcoal fire.
ZED451                                            739 N. Clark St.                                  Chicago, IL 60610(888) 4-ZED451 (888-493-3451)
The prix fixe menu at ZED451 is $42.50. This recipe makes 8 restaurant servings.
Want to nominate your favorite restaurant dish for a "Steal This Recipe" feature? Just e-mail with the name of the restaurant, city and state, and the dish you would like to have re-created. Want to know more about Phil and food? Visit his Web site at .