What do you do when you realize you knew a fellow employee as a child more than 30 years ago?
Ask Leslie Jones, who told The Hollywood Reporter that she had one of those "wow" moments while chatting with one of her "Saturday Night Live" co-stars recently.
Jones, known for her hilarious social media commentary during the Winter Olympics, said that she and fellow cast member Mikey Day were chatting one day when he mentioned a restaurant he used to frequent when he was growing up in Southern California.
"He told me that when he was little, he used to go to this restaurant in Orange County called Spoons," Jones told THR. "And he remembered this lady who used to wait on him."
Day, who is now 38, was just 6-years-old at the time.
And it turns out that "lady" was really a teenaged Jones, who is now 50.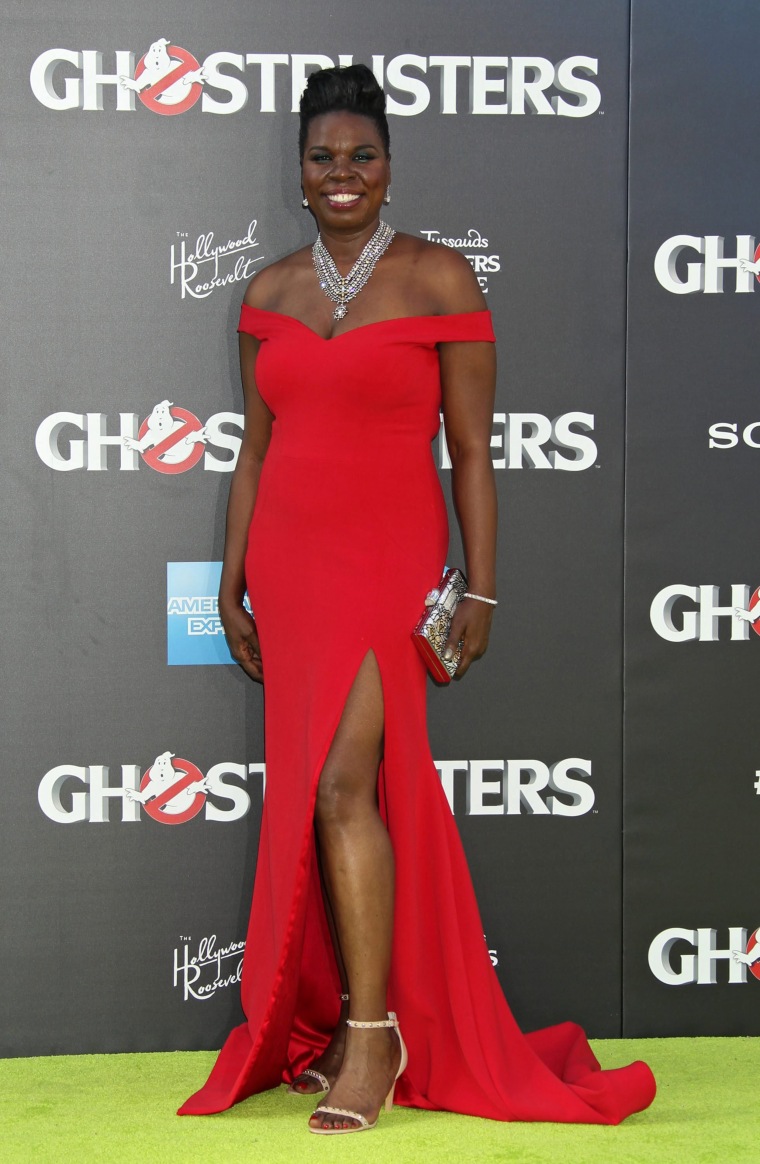 Jones said that she used to wait tables (and "sling ribs and burgers at the Tex-Mex Eatery") at the Santa Ana restaurant, Spoons, when she was about 18 years old. "Really young, but I was tall and loud," she said. After the pair realized the crazy connection, they both "laughed about it for 15 minutes," Jones said.
When discussing working with Day, she said, "Mikey has some type of an obsession with me, where every time he writes a sketch, I'm physically abusing him." Once she realized she had waited on him as a child, she asked him, "Did I make some kind of bad impression on you as a kid? Is that where your obsession with big black women beating you up comes from?"
Jones, who according to the New Yorker is the oldest cast member ever hired at SNL when she joined in 2014, grew up in Lynwood, California. After high school, she ended up in Orange County at Chapman University, playing basketball, but eventually dropped out to try her hand at comedy.
While pounding the pavement before her big break, she spent years working a variety of jobs, including a stint as a cashier, a cook, a perfume seller and even a wedding officiant — as well as holding the waitressing job at Spoons.
Eventually she made it to BET, appeared on "Def Comedy Jam" and recorded her own Showtime special before Chris Rock recommended her for the "Saturday Night Live" job. That gig has since led to even bigger and better roles for Jones, like the 2016 reboot of "Ghostbusters," Emmy nominations and making Time's list of the 100 most influential people in 2017.
She told the New Yorker that it wasn't until after getting her "Ghostbusters" paycheck that she was able to become debt free for the first time in her life.
Better late than never!